The plot is ridiculously and intentionally screwball, but the delivery is sublime.
The impossibly beautiful Doris (Loretta Young) is a society gal married to Leonard (Warner Baxter), a humble contractor facing hard times and a wife suddenly demanding a shot at becoming a professional singer. Because she's not very good, Leonard is reluctant to go along, but he's also devoted to her so he arranges it. Before we fade to black, she's a flop and he's the singing star. 
–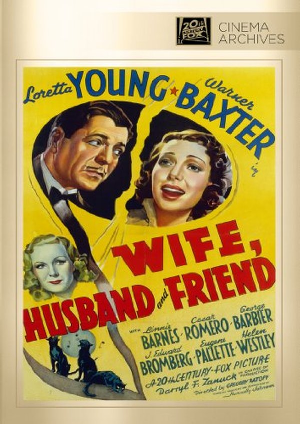 –
Ridiculous, yes, but also hilarious. At 79-minutes, the story whizzes past. The smile on your face is only interrupted by a dozen hearty laughs, especially during an opera when everything comes to a head.
While you won't be able to take your eyes off Young, it's the fifty-year-old Baxter who steals the movie. One of the few silent-era stars to find success in talkies, he appears to be having a marvelous time as the put-upon husband who wants to control his surroundings but instead lives a life of constantly being caught off guard.
Cesar Romero is wasted in a supporting role (Fox would treat him better in their marvelous musicals), but the marvelous duo of Eugene Pallette and George Barbier knock it out of the park.
You want a real shock? The movie is based on a story by James M. Cain. Yes, that James M. Cain.
What a gem, and it's available through the 20th Century-Fox archives.