If you found yourself wondering what Sammy Sosa was up to nowadays, maybe you should not ask the man currently running about with his name. Because it might prove impossible to believe that he's Sammy Sosa.
The former Dominican slugger got some air time during the Homerun Derby this week. Though most fans couldn't believe what they saw.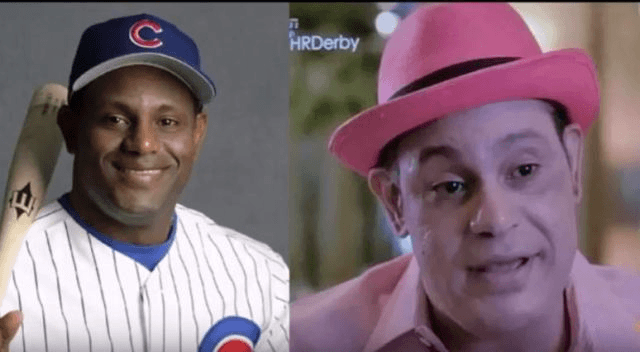 The internet responded to the pictures of Sosa, accordingly.
Despite living in a day and age where people change their identities and genders at will, Sosa's transition seems especially alarming. Just what exactly is he trying to do? In recent months Sosa has compared himself to Jesus, causing the Cubs to pull a previously scheduled "clear the air" reunion they had arranged with Sosa.
It might be time for someone to talk to him.