REYNOSA, Tamaulipas — One bystander and at least four gunmen died this week as authorities arrested 10 Gulf Cartel members in the latest series of clashes in this city.
As Breitbart Texas reported for more than a month, rival factions of the Gulf Cartel fight for control of lucrative drug trafficking and human smuggling territories. The struggle between the rival factions has led to more than 50 casualties in that time frame due to almost daily bouts of violence as the groups hunt down each other's lookouts, street-level dealers, and members. Mexican authorities have increased their efforts in targeting the cartel's activities. 
In the most recent skirmish, Mexican authorities killed a cartel gunman and arrested 10 others after a gun battle at a local party place, information provided to Breitbart Texas by the Tamaulipas government revealed. The gun battle occurred on Wednesday shortly after 1 p.m. when Mexican authorities responded to an anonymous tip about gunmen gathering at Quinta Blayser.
When authorities arrived, they spotted between 10 and 15 men carrying machine guns and other weapons. The gunmen tried to run away as they fired their weapons.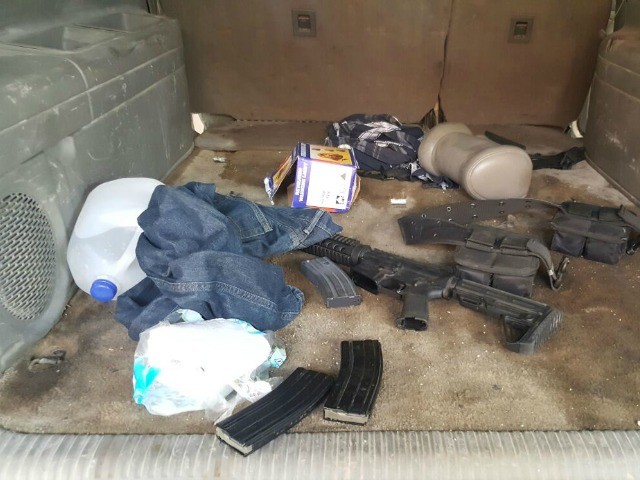 In a separate battle earlier in the day, cartel gunmen and Mexican soldiers clashed in the Las Granjas neighborhood. Authorities killed three, however, an innocent bystander was caught in the crossfire.
Editor's Note: Breitbart Texas traveled to the Mexican States of Tamaulipas, Coahuila, and Nuevo León to recruit citizen journalists willing to risk their lives and expose the cartels silencing their communities.  The writers would face certain death at the hands of the various cartels that operate in those areas including the Gulf Cartel and Los Zetas if a pseudonym were not used. Breitbart Texas' Cartel Chronicles are published in both English and in their original Spanish. This article was written by "A.C. Del Angel" from Reynosa, Tamaulipas.