REYNOSA, Tamaulipas — Raging cartel violence continues to take hold of this city leading to the death of six cartel gunmen. A gun battle erupted during an anti-kidnapping operation near the city's industrial area. The fleeing cartel gunmen went into at least two manufacturing plants. 
The most-recent gun battle took place in this city's industrial area when Gulf Cartel gunmen riding in six SUV's clashed with Mexican Soldiers in a shootout that went on for more than three hours. It remains unclear how many cartel gunmen took part in the clash. After the three-hour firefight, multiple cartel gunmen fled the area in SUVs.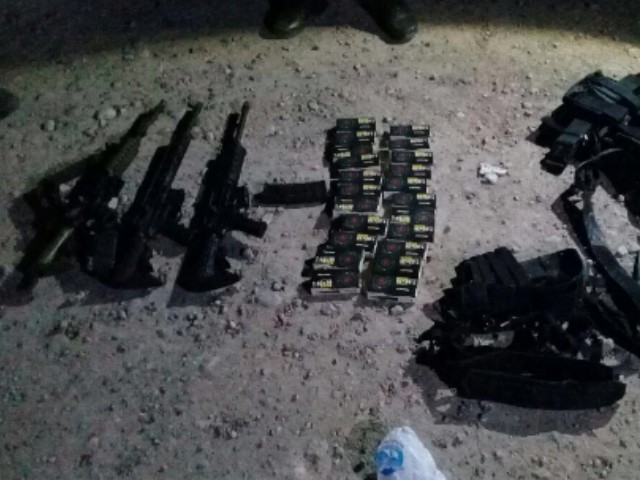 The border city of Reynosa is home to hundreds of international manufacturing plants that industry leaders say play a big role in the development of cross border business. Two of those manufacturing plants reported the break in of cartel gunmen attempting to flee from Mexican authorities. 
After the gunbattle, authorities rescued two kidnapping victims and seized an armored SUV, five other SUV's, four AR-15 rifles, three AK-47 rifles, and tactical equipment. 
Editor's Note: Breitbart Texas traveled to the Mexican States of Tamaulipas, Coahuila, and Nuevo León to recruit citizen journalists willing to risk their lives and expose the cartels silencing their communities.  The writers would face certain death at the hands of the various cartels that operate in those areas including the Gulf Cartel and Los Zetas if a pseudonym were not used. Breitbart Texas' Cartel Chronicles are published in both English and in their original Spanish. This article was written by "A.C. Del Angel" from Tamaulipas.