Hillary Clinton's aides are denying reports that the Democratic presidential nominee was wearing an earpiece during the NBC presidential forum on Wednesday with Matt Lauer.
After a story questioning the appearance of what looked to be small device in Clinton's ear was featured on the Drudge Report, Clinton staffers responded to campaign reporters currently on the trail with the candidate.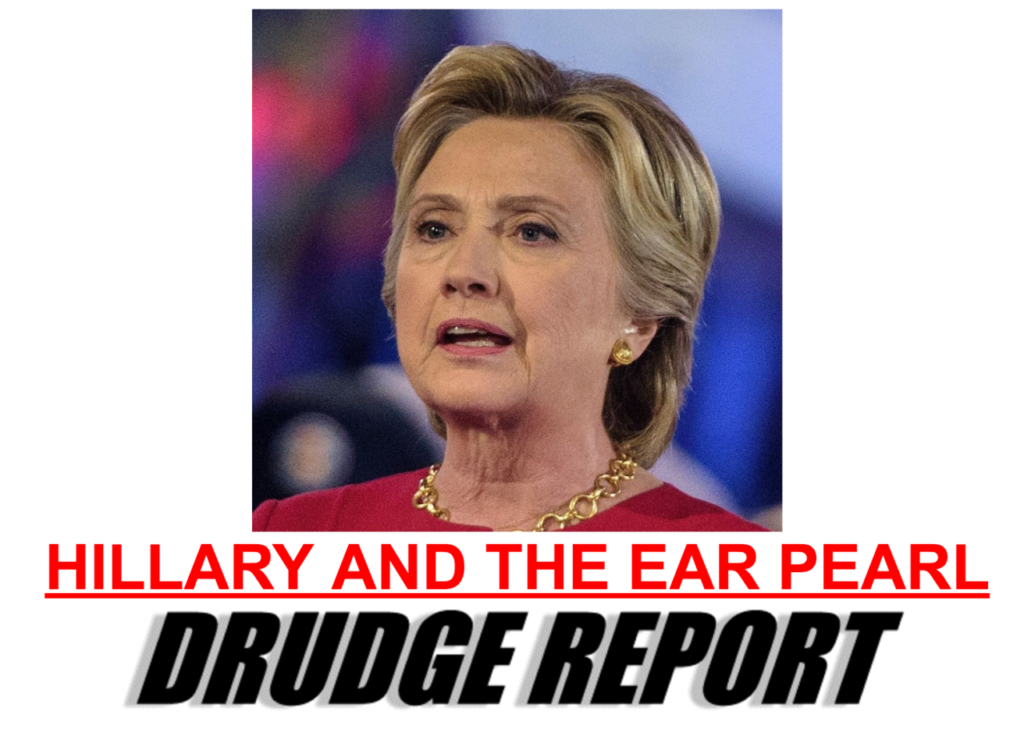 The story was also a trending topic on Twitter, as social media users buzzed about they mysterious device in her ear.
"Clinton spokesman Nick Merrill says Hillary Clinton was not wearing an earpiece last night," ABC reporter Liz Kreutz informed her followers on Twitter after Clinton held a press conference on the airport tarmac in New York.
Clinton spox @NickMerrill says HRC was not wearing an earpiece last night.

— Liz Kreutz (@ABCLiz) September 8, 2016
The report was confirmed by CNN's Dan Merica who cited a "Clinton campaign spokesman."
Earlier on Thursday, Donald Trump's son Donald Trump Jr. tweeted out a link to a story that cited NYPD sources confirming that Clinton was in fact wearing an earpiece.
Was Hillary Wearing an Earpiece During Last Night's Presidential Forum? https://t.co/wAvCFY5ANP via @realalexjones

— Donald Trump Jr. (@DonaldJTrumpJr) September 8, 2016
Two Clinton aides also denied the story in response to questions from Fox News.
Merrill later taunted Trump's son by tweeting out a picture of an airplane behind Clinton, suggesting it was in her ear.
.@DonaldJTrumpJr, @RealAlexJones: Guys, wanted to call your attention to the Boeing 737 in HRC's ear. #MSM ignoring. pic.twitter.com/tAEtpCXgis

— Nick Merrill (@NickMerrill) September 8, 2016
Matt Drudge also followed up with the story, revealing that a Senior NBC executive emailed him to dismiss rumors about an ear piece.
Top NBCNEWS exec emails: Hillary 'earpiece' is just unfortunate light effect, reflection. https://t.co/jNuqD0FVX5

— MATT DRUDGE (@DRUDGE) September 8, 2016