Democratic presidential nominee Hillary Clinton has stopped her ratings slide in the L.A. Times tracking poll, and is ticking back up while her opponent Donald Trump is losing ground.
Trump reached a new high on Monday, earning 47.8 percent, but that number is now at 46.3 percent.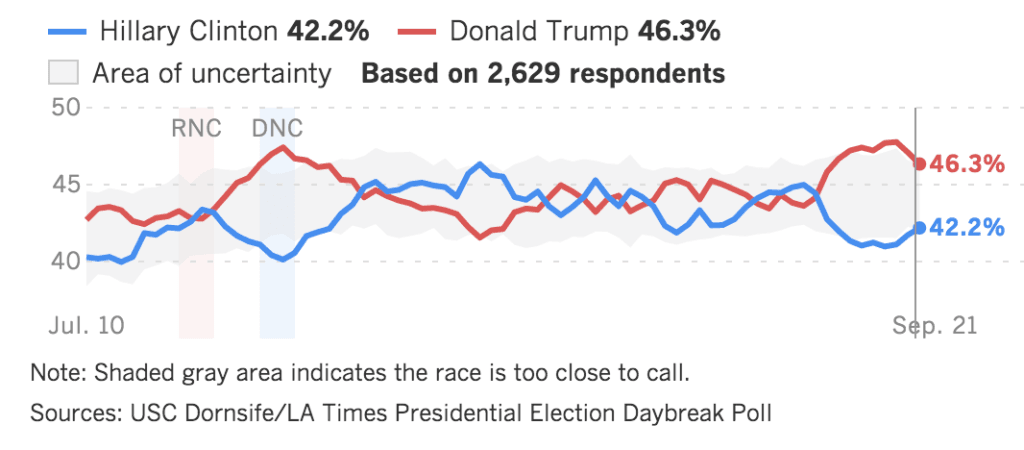 Clinton is up by one point from Monday, currently resting at 42.2 percent.
The slight uptick suggests that Clinton has stopped her ratings slide since returning to the campaign trail after health collapse in New York City. It appears the threat of terrorism in New York City over the weekend does not appear to have negatively affected her polling numbers.
Trump has stopped his steady climb in the poll, but remains slightly ahead.
The USC Dornsife/L.A. Times Poll asks roughly 3000 American citizens each day about the presidential race in order to reflect the political trends in the country.