Democratic presidential nominee Hillary Clinton has pulled ahead of Donald Trump after the first presidential debate, according to a new Morning Consult poll of likely voters.
Clinton rose from her low of 38 percent before the debate to 42 percent after the debate, while Donald Trump fell from 39 percent support to 36 percent.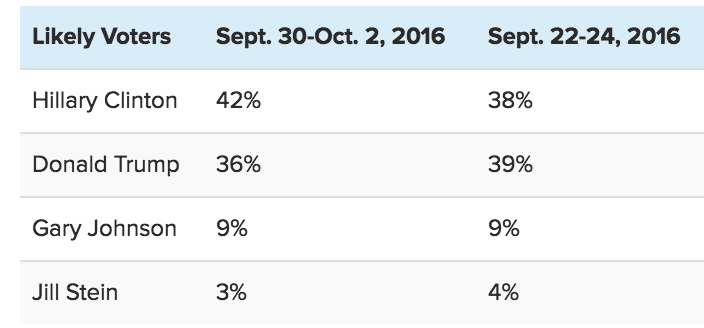 Clinton's uptick in support comes from independents. While Trump had a dominating 12 percentage point lead among independents, it has now shrunk to five points.
The Morning Consult survey polled 1,778 voters from Sept. 30 to Oct. 2 with a margin of error of plus or minus 2 percentage points