GREENSBORO, North Carolina — Moments before Gov. Mike Pence took the stage to rally North Carolina supporters for the Trump-Pence ticket, a woman in a BBQ joint shared the story of her recently passed father who, at the age of 79, had never voted in his life but was going to vote for Republican presidential nominee Donald Trump if he lived long enough.
Edward Holbrook passed away in March. His daughter Ann Chandler and her daughter Gayle Holbrook decided to visit well known old fashioned barbecue restaurant Stameys in Greensboro, North Carolina. The women were surprised when Republican vice presidential nominee Mike Pence walked in with his family, and Pence and Chandler met.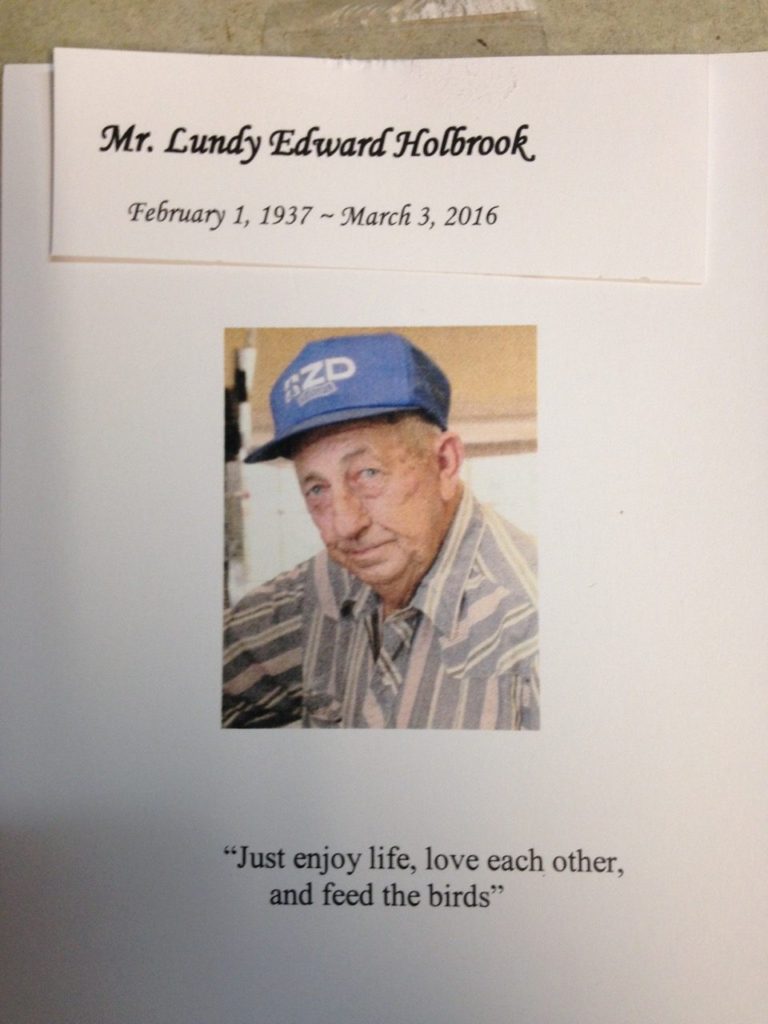 Chandler told Pence of her father and, although he had passed away before the election, he was going to make Trump the first person he voted for.
Directly after speaking with Pence, Chandler told Breitbart News, "My father passed away March 3. He had never voted. If he had made it until the election, he said he was going to vote for Trump."
She characterized her dad's opinion of politicians and why he hadn't voted his whole life thus: "I think he thought they were all pretty much talk."
"He believed that Trump would do what he says," Chandler said of her father. "He's the smartest man we ever knew. He didn't conform. So we're trying to spread the word."
Chandler said that with Trump in the race, even her 23-year-old son watched the debate. She added that he doesn't ever watch that sort of thing.
Of her meeting with Pence, Chandler said she thinks he means what he says.
When minutes later Pence took the stage at the Greensboro rally to the raucous applause of the crowd, he told them of the woman he had just met and the story of her dear father. "If anybody ever come along worth voting for, he'd register and he'd vote," Pence told the audience. "And she said, my dad passed away in March, but our whole family's supporting Donald Trump because my dad was going to vote for Donald Trump."
Chandler later told Breitbart News that she recalled watching news with her father as Trump campaigned and he said, "He's getting them all stirred up; you go get 'em, Trump."
Pence made a stop at Stameys barbecue just before the rally. He visited with 30-40 people. One family clapped from the back of the restaurant and later told Pence that the young one of the family was knocking on lots of doors for Trump. Another man sitting down to dinner with his wife said that they had voted just that day. He said he has been a Republican since 1981 and voted for Trump, but he's working on his wife who is a Democrat.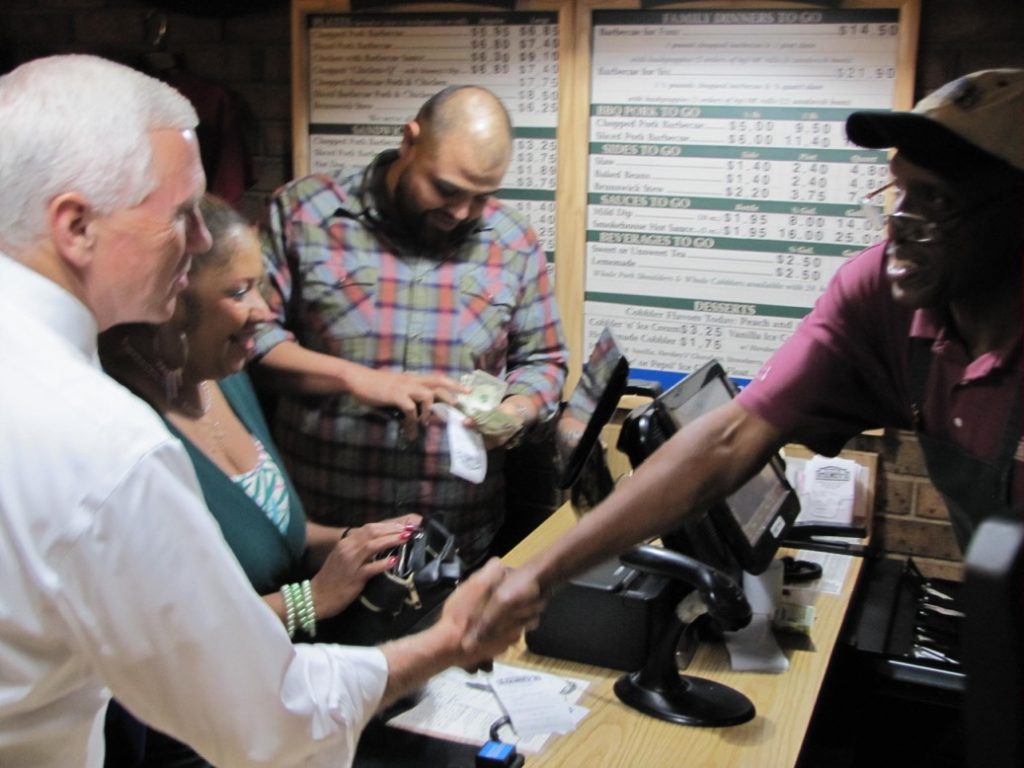 Trump and Democratic presidential nominee Hillary Clinton remain neck and neck in North Carolina polls, according to a RealClearPolitics average. The two are statistically tied in six out of seven recent polls listed on their website.
Follow Michelle Moons on Twitter @MichelleDiana