Donald Trump's daughter-in-law Lara Trump denounced Hillary Clinton during an exclusive interview with Breitbart News on Saturday, saying the former secretary of state is not representative of "most—if any—women in this country."
"No woman in this county would ever vote for someone solely based on gender. Women in America are smarter than that, and I actually think it's a little insulting to women that Hillary Clinton thinks she's going to get our vote simply because we are women and she's a woman," Trump, who is married to Eric Trump, told Breitbart News.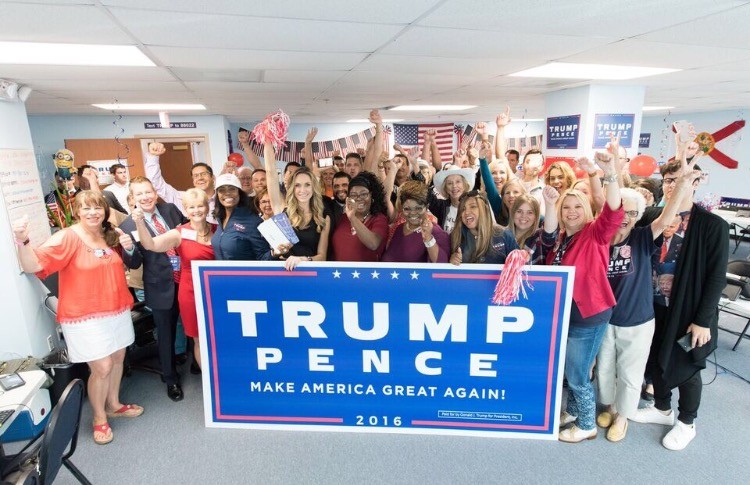 (Photos provided to Breitbart News by Jillian Rogers)
Clinton and her surrogates have been appealing to voters based on Clinton's gender ahead of Tuesday's election.
For example, while recently campaigning for Clinton, President Obama told men they need to get over their sexism to vote for her, according to the New York Post. 
Bill Clinton also recently referenced sexism during a campaign stop.
"I know there's a bunch of guys that are upset about having a woman president, they just don't want to fess up to it," Clinton stated during a campaign event in Colorado. "Take it from me, you'll get used to it in a hurry. It'll be good."
During the interview, Trump referenced the FBI investigation into Clinton's private, personal email server she used during her time as secretary of state as well as the alleged corruption at the Clinton Foundation.
"As women, we want a woman we can be proud of. We want to put a woman in the White House one day that is really representative of all women and I don't think Hillary Clinton represents most—if any—women in this country," she added. "I think women are appalled that this is our [first woman] candidate and it's so sad because you know, she has made history being the first woman nominated, and it's really a shame that she's not a better representative for women across the country."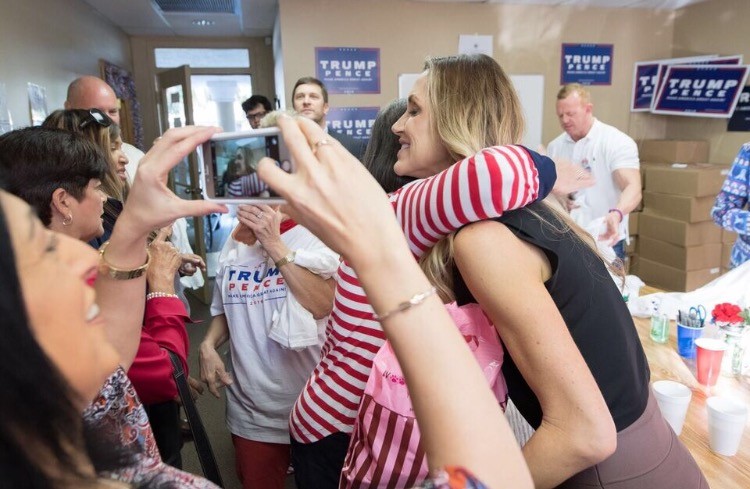 Trump has been campaigning for her father-in-law for months on the "Trump Women's Tour" with Omarosa Manigault, Lynne Patton, Katrina Pierson, Katrina Campins and Diamond and Silk.
They made stops in Florida, Ohio as well as, North Carolina.
"The entire time I've been coming down here to North Carolina during the course of the campaign, things really have been momentum wise great from the beginning," Trump explained of the energy in North Carolina, where polls show a tight race between her father-in-law and Clinton.
"I just came from Ohio," she added. "We feel great there."
Trump referenced a recent campaign rally in her hometown of Wilmington, North Carolina where thousands of people came to see the Republican nominee. "I think we feel very good especially in North Carolina and obviously, it's such an important state to win. You can't drive 10 feet down the road without seeing a Trump sign."
She explained that after speaking with voters, she learned that "a lot of people have been hurt by Obamacare." She also said the issue of jobs resonates with voters as well. But most of all, she said voters seem to like that her father-in-law is an outsider.
"He is an outsider and people feel like they've truly been taken advantage of by our politicians," she explained. "They're ready for change… They're owned change at this point."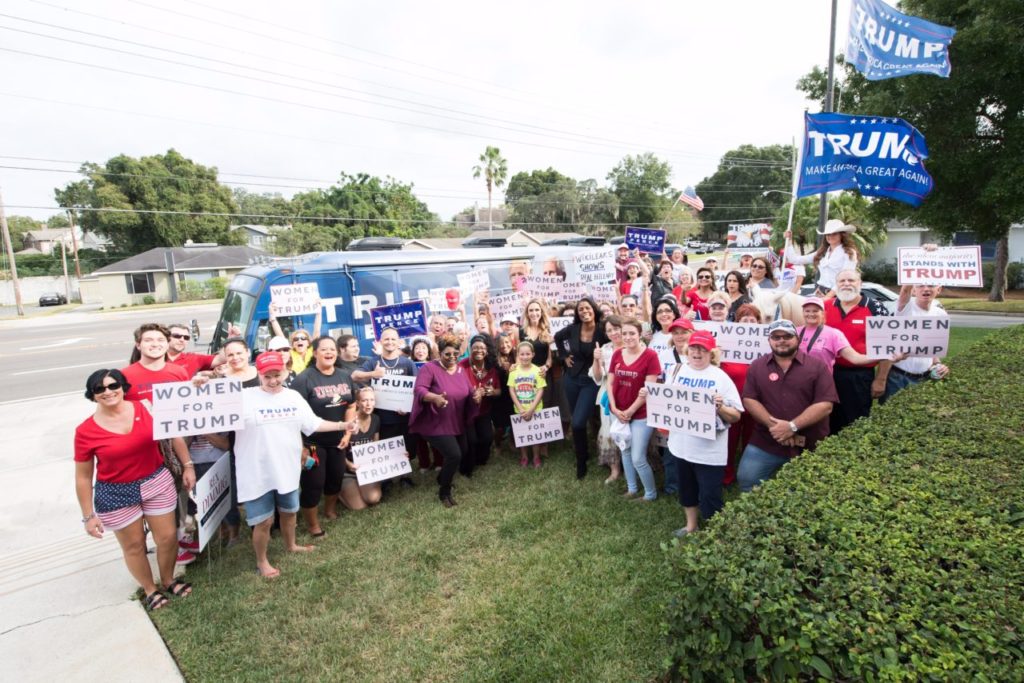 "I think people like the fact that he's not politically correct and he doesn't speak like a politician. It really feels like it's one of them representing them," Trump touted about the Republican nominee.
"Any other person that I know would never have been able to withstand what Donald Trump has taken on. This is an onslaught from all sides—the media, from the opponent—and the Clinton machine is huge. He has done such an incredible job. He's stood his ground."
She added that her father-in-law is a fighter and that is what she believes America needs.