This article originally appeared in the Daily Mail
A young man lies dead in the streets of Liberia, left to rot in view of passers-by and local children.
He is just one of many Ebola victims to have been dragged out of their homes and dumped on the country's roads by terrified relatives in a desperate bid to avoid being quarantined. 
The deadly virus, which can cause victims to suffer from severe bruising and bleeding from the eyes and mouth, has claimed the lives of nearly 900 people across West Africa so far.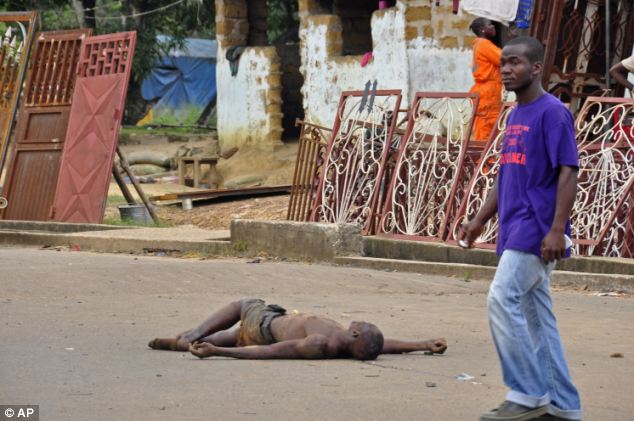 Read the rest of the article here