Update: Mohammad Abdullah Saleem has been arrested and charged with sexual assault. He will also face a civil suit, which was filed Tuesday.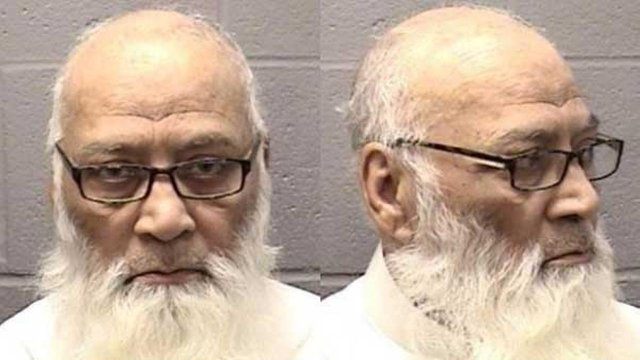 An Islamic leader in a Chicago suburb who has been hailed as the Muslim "Billy Graham" has been accused of sexual assault of an employee at the Institute of Islamic Education that he founded.
A female worker at an Islamic school in Elgin, Illinois–a western suburb of Chicago–has accused imam Mohammad Abdullah Saleem, 75, of building up a personal relationship for months leading up to her sexual abuse.
The 23-year-old employee charges that Saleem spent months slowly getting her to let her guard down before trying to force her into a sexual relationship. As an employee of a Muslim school, the woman was required to war a veil among males in the school. But the imam, she says, began his coercion by requesting that she lower her veil.
"It's not something that gets done," the woman told the media. "Men and women don't even shake hands."
Next, Saleem began touching her inappropriately, and from there he got more aggressive, she said.
This young employee, though, says she is not the only one that the imam abused. In a forthcoming lawsuit, she charges that Saleem has spent decades abusing the women and children whom he is supposed to be counseling as a spiritual leader.
The charges are shocking to a community that has come to look at Saleem as a famous and important Islamic leader.
"In the South Asian community, he is like Billy Graham. He's the archbishop of Chicago," said Loyola University Chicago Islamic scholar Omer Mozaffar, who acted as a mediator with one of Saleem's past accusers.
For his part, Saleem claims that his accusers are all lying. In fact, on the school's website, Saleem blamed "outsiders" for this attack on him.
The statement, which was eventually removed from the school's website, criticized those who would resort to American law instead of "resolution" inside the community. "The individuals involved do not wish to seek privacy and resolution, but are actively seeking publicity for their claims," the statement said.
Mozaffar said that Saleem fostered a respect for the old ways of Islam, but maybe to the point of also fostering loathing for America. "The fear is of becoming Americanized. And that includes a decline in morality, losing a person's Islam, a person's faith. And so faith gets mixed in with culture," he said.
The scholar became involved when he employed that very sort of resolution process for a former employee who accused the imam of sexual assault. The woman accepted the ultimate decision of the arbitration. But once word got out about the incident, many others came forward to accuse the imam of abusing them, too.
Police are now investigating multiple cases of abuse from multiple accusers.
Follow Warner Todd Huston on Twitter @warnerthuston or email the author at igcolonel@hotmail.com