A former Clinton fundraiser committed $6 million dollars to the founding of the Hillary Clinton School of Journalism, made under the umbrella of the Clinton Global Initiative an offshoot of the Clinton Foundation — but the project was renamed"Hillary Rodham Clinton Nursing School" with no explanation a few years later.
Members of the Clinton Global Initiative are asked to make specific "commitments to action" around the world. In 2007, a charity run by former Clinton fundraiser and InfoUSA CEO Vinod Gupta committed to create a school of journalism named after Hillary Clinton in rural India. An explanation of the purpose of the school reads, "This program is expected to have a direct impact upon the lives of approximately 500 students graduating every year from the institute. The goal is to overcome the rural bias against educating young females."
According to a description on the Clinton Global Initiative website, the journalism school commitment was for $6,000,000 over two years. Much of the money appears to have been directed toward the construction of a new building. A progress update from September 2007 reads, "Phase I of building construction started and targeted to be completed by July 31, 2008."
A 2011 archive of the Vinod Gupta Charitable Foundation website shows the "Hillary Rodham Clinton Center for Mass Communication" as one of the facilities being funded by the charity. However, later in 2011 the same building appears under the new heading, "Hillary Rodham Clinton Nursing School." No explanation of the transition from school of mass communication to school of nursing is offered.
The Hillary Rodham Clinton Nursing School has its own website and is continuing to enroll students. Here is what the completed school looks like: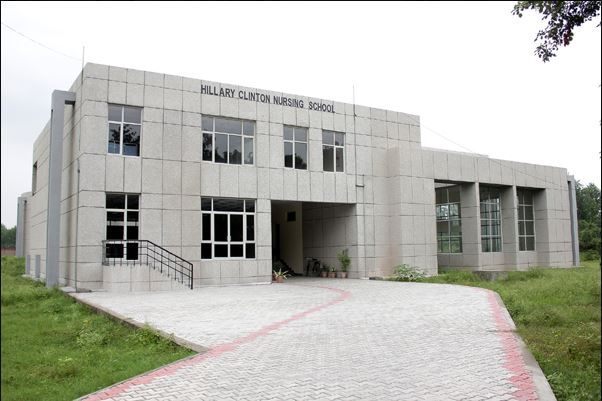 There is also a downloadable prospectus featuring images of Hillary and the school's president, Mrs. Rajkamal Saxena.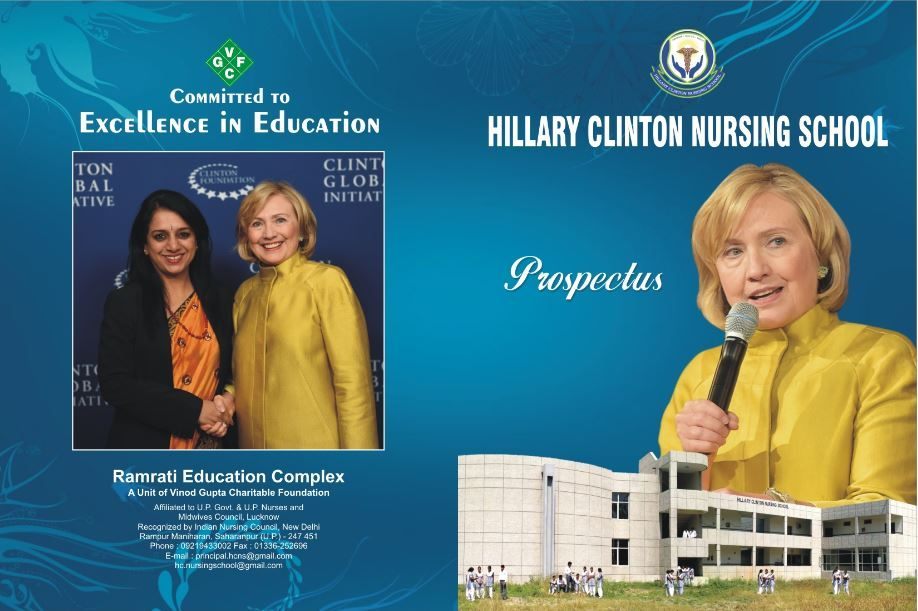 According to the site the school features up-to-date classrooms, a laboratory, a well-stocked library and a residence designed to host up to 200 students including a kitchen and dining hall.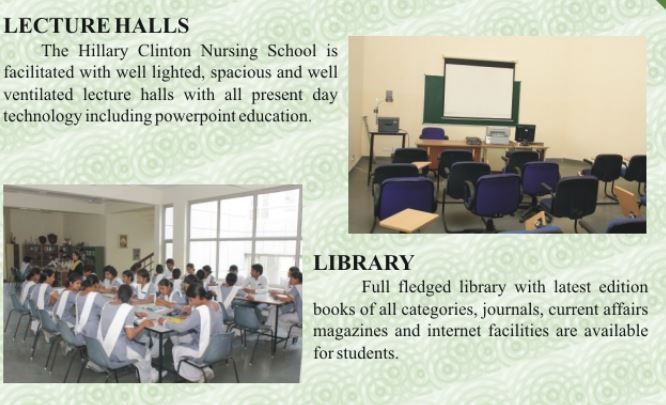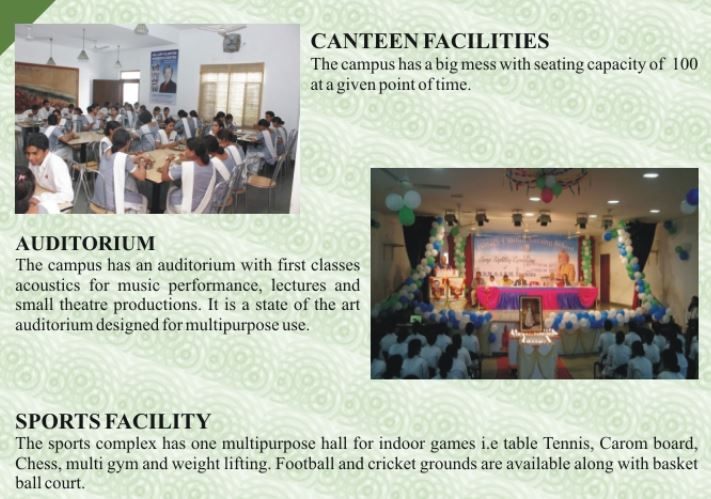 Here's the class of 2013-2014: