The far-left Democracy Spring protest shuffled into Washington April 11, where it worked with police to stage a slow-motion, media-friendly mass-arrest of numerous protesters on the steps of the Capitol.
The march from Union Station to Capitol Hill, and the subsequent protest, tied up two streets and kept numerous photographers and police officers busy until the early afternoon.
More events are slated for this week, including "Elders Standing for Democracy Spring " on April 12,  "Racial Justice Day" on April 13 and "Labor Solidarity Day" on the April 14.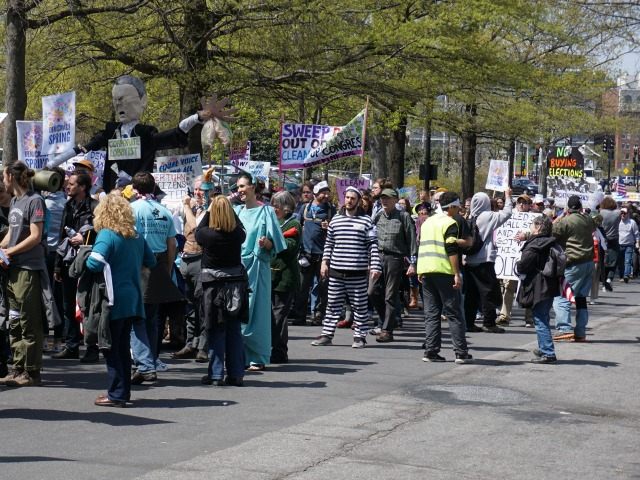 The organizers are a grab-bag of more than 100 left-wing organizations — Move On, AFL-CIO, National Organization for women — although the group has touted two non-progressive groups as part of the event.
The two groups "are determined to get big money out of politics," said Dylan Lazaro, one of the field organizers for the Democracy Spring group.
The yellow-clad members of one supposed non-progressive group, Represent.US, however, declined to talk to Breitbart. The group was founded by a career progressive political activist, Josh Silver.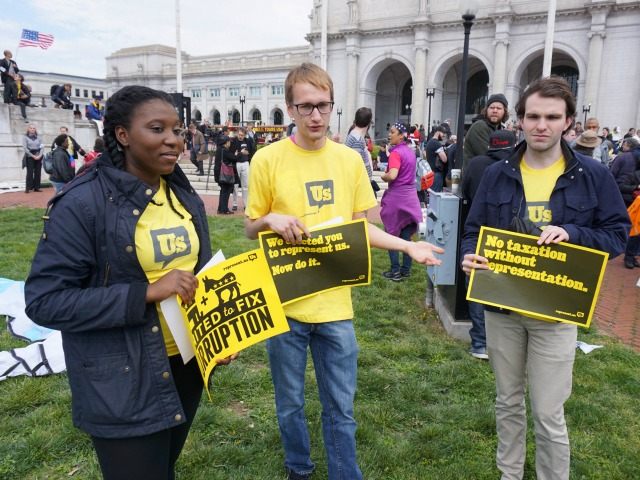 The protest organizers said they welcomed Breitbart News' coverage of the protest, but asked a curly-haired female organizer to escort Breitbart's reporter through the protest.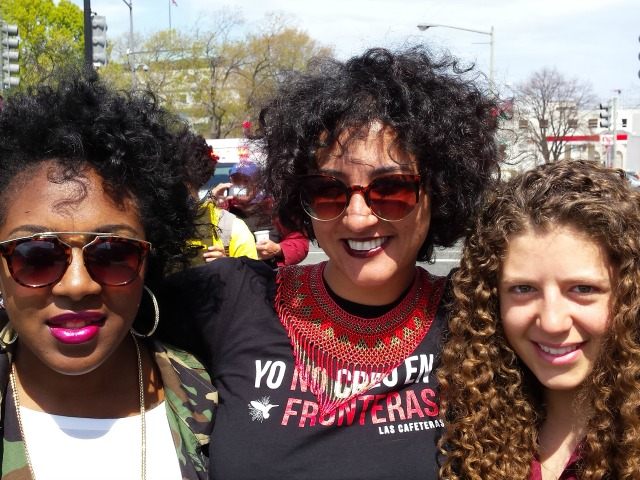 When the marchers reached the Capitol, they worked with the police to create two groups. One group sat at the foot of the Capitol Steps and waited to be arrested, while the other half of the march were shuffled back a hundred yards by the police.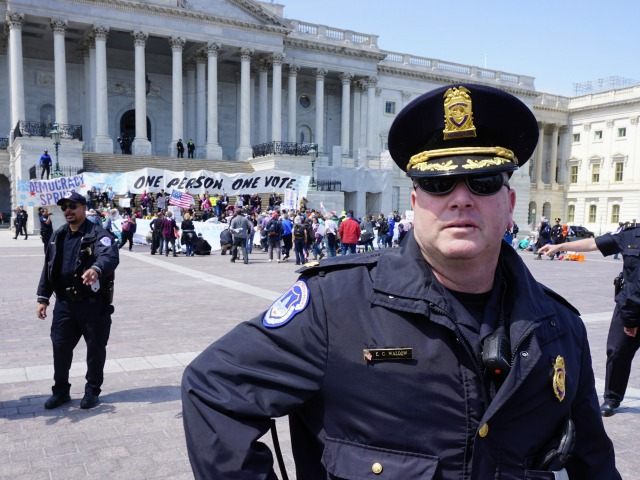 As arranged, the protesters waiting at the steps were politely arrested one-by-one, and led away from the group. There was little fuss, except for periodic chanting, as more than 100 people were arrested.
The protesters, nearly all of whom were white, were mostly well-dressed, with many sporting designer brand clothes and accouterments. They were a mix of young people and older people, with relatively few working-age people present.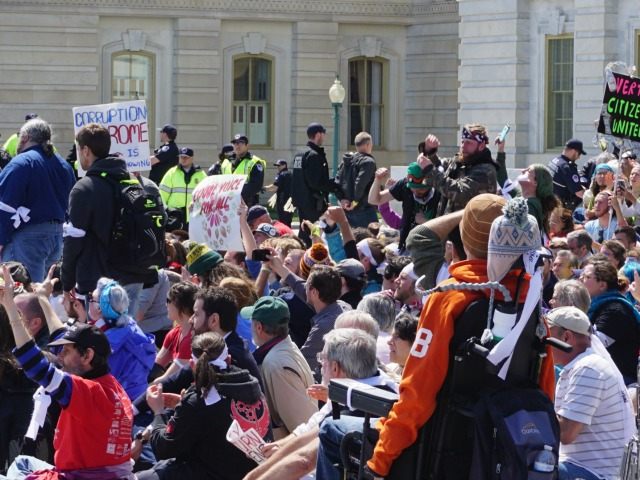 The protest was organized to maximize media coverage, and the D.C. media were happy to help.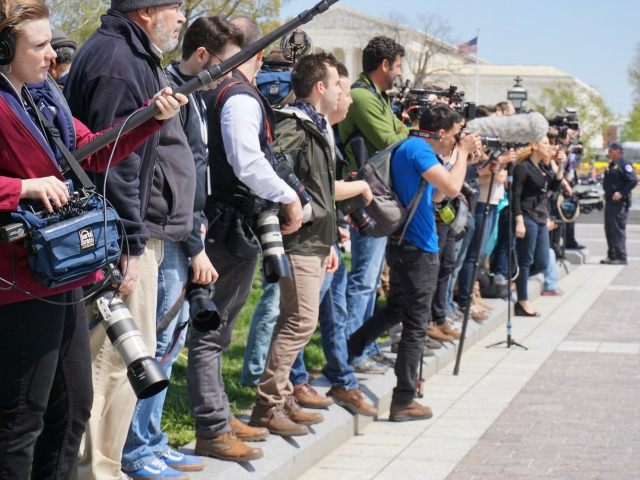 "We believe all P.R. is good P.R," said Lazaro. "We love when our opposition speaks about us because it only stretches the determination of our passive allies to turn into active allies," he told Breitbart. "Thank you," he added.