Donald Trump has edged one Electoral Colle
ge vote ahead of Hillary Clinton, according to an election analysis prepared by Reuters and Ipsos.
"The race for the White House is essentially tied less than two months out from Election Day," Ipsos reported Sept. 19. "Hillary Clinton leads in states equaling 242 electoral college votes while Donald Trump has control of 243 electoral college votes with 53 too close to call."
The victory will go to the candidate who gets at least 270 Electoral College voters from the states. Those 270 voters are a majority of the 538-member Electoral College, which actually holds the final decisive ballot in the presidential race.
But Ipsos and Reuters also conclude that Clinton has a 60 percent change of snagging enough of the 53 "too close to call" electoral votes to reach the 270-vote victory line.
Ipsos' conclusion is based on a survey conducted for Thomson Reuters from August 26 to September 15, 2016. For the survey, a sample of 45,705 Americans adults were interviewed online.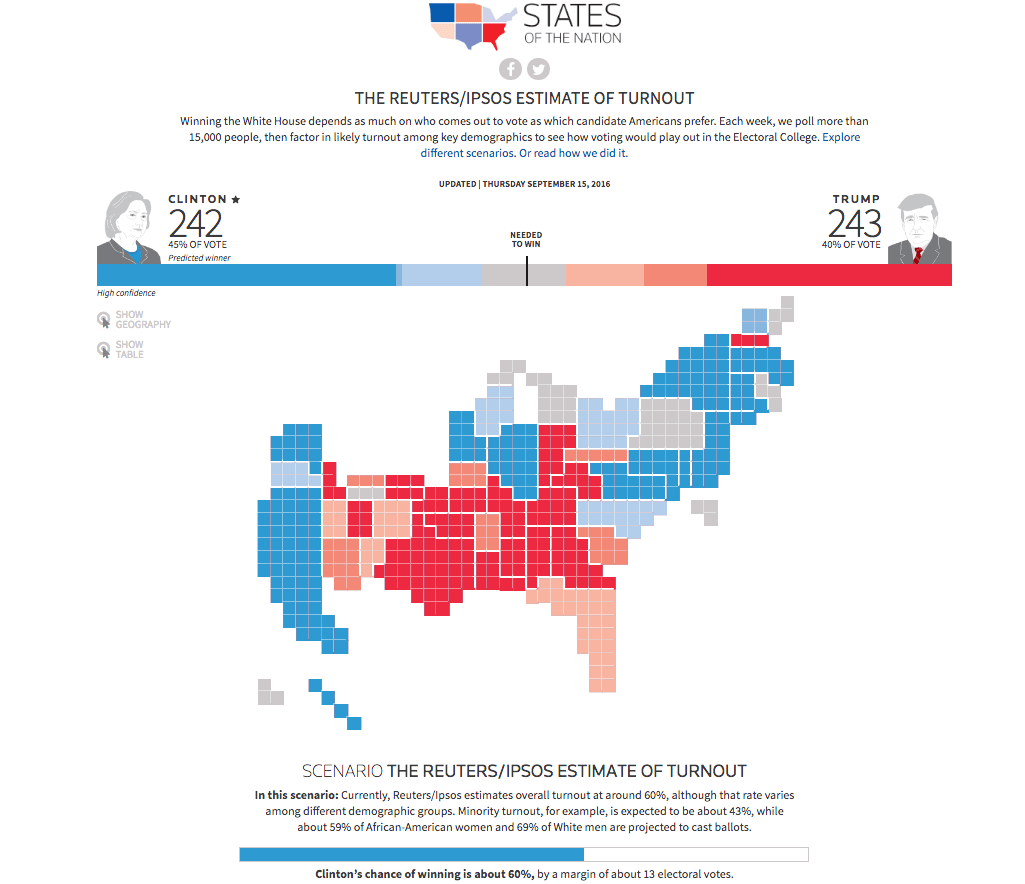 Ipsos' geographic map is distorted to match the number of electoral college votes in each state. The thinly populated Western states are shown as small because they have far fewer electoral votes than California or Florida, for example.