PANAMA CITY BEACH, FL – On a mid-October night in front of a crowd strewn out on blankets and beach towels just a stone's throw from the Gulf of Mexico, Republican presidential nominee Donald Trump made another push in the solidly Republican part of Florida to heighten enthusiasm for his bid for the White House.
If Trump's more-than-a-decade-old lewd comments caught by Access Hollywood are having any effect on his presidential campaign, they are not showing in northwest Florida.
As usual in the panhandle, twice — in Pensacola 100 miles down the coast and now in Panama City Beach — Trump easily achieved the capacity crowd set at 7,000.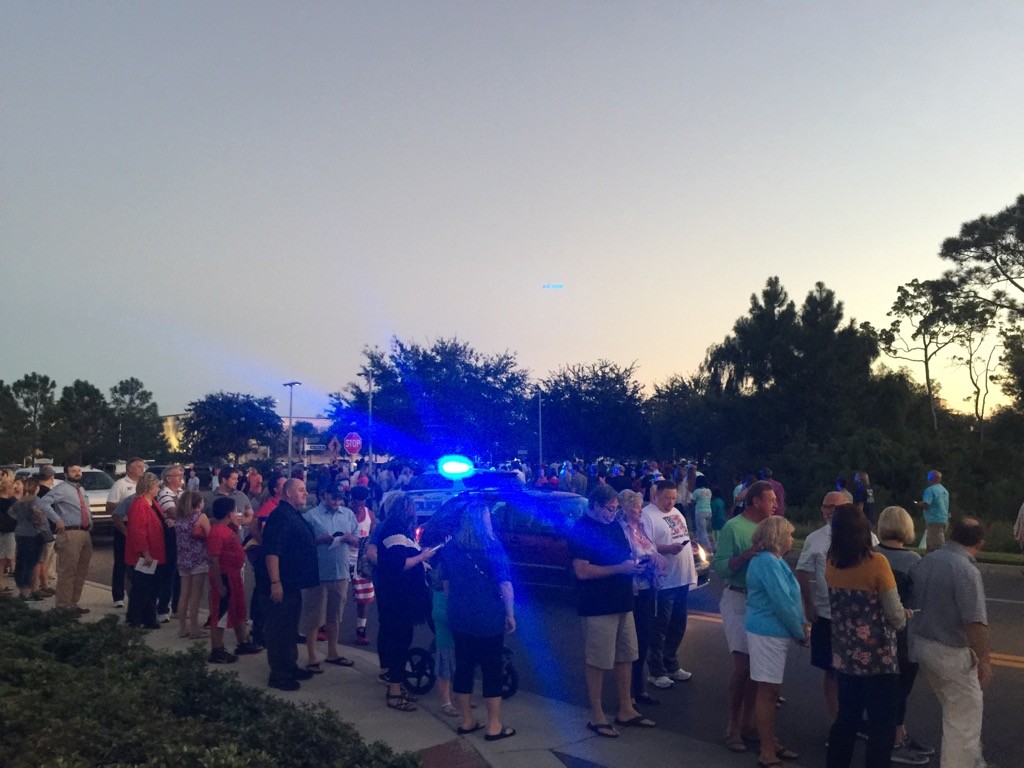 Opening the event for Trump as he has often done on the campaign trail was former New York City Mayor Rudy Giuliani.
Giuliani commented on the news of the day, in particular the recent revelations included in the WikiLeaks drop, and he called out Trump's opponent Democratic presidential nominee Hillary Clinton.
"I actually believe while looking at all these Wikileaks, we're dealing with a pathological liar," Giuliani said to a cheering crowd.
The heaviest applause was saved for Trump himself, when he immediately attacked Clinton as a "vessel" for the establishment.
"Hillary is a vessel for the corrupt global establishment that is raiding our country and ruining the sovereignty of our nation," he said in the opening moments of his rally.
When asked by Breitbart News about the recently unveiled Access Hollywood audio from 2005 showing Trump making lewd comments about women, attendees shrugged it off and said he "was still better than Hillary" or that "Clinton had done much worse" while serving in government.
Trump told attendees should Clinton be elected, it could mean the end of such rallies and urged attendees to get out the vote.
"You're going to look back at this rally for the rest of your life," he said. "You're going to remember this day. This is a movement like nobody has ever seen before. It really is. It is an amazing thing. We take it for granted almost. It is an amazing thing.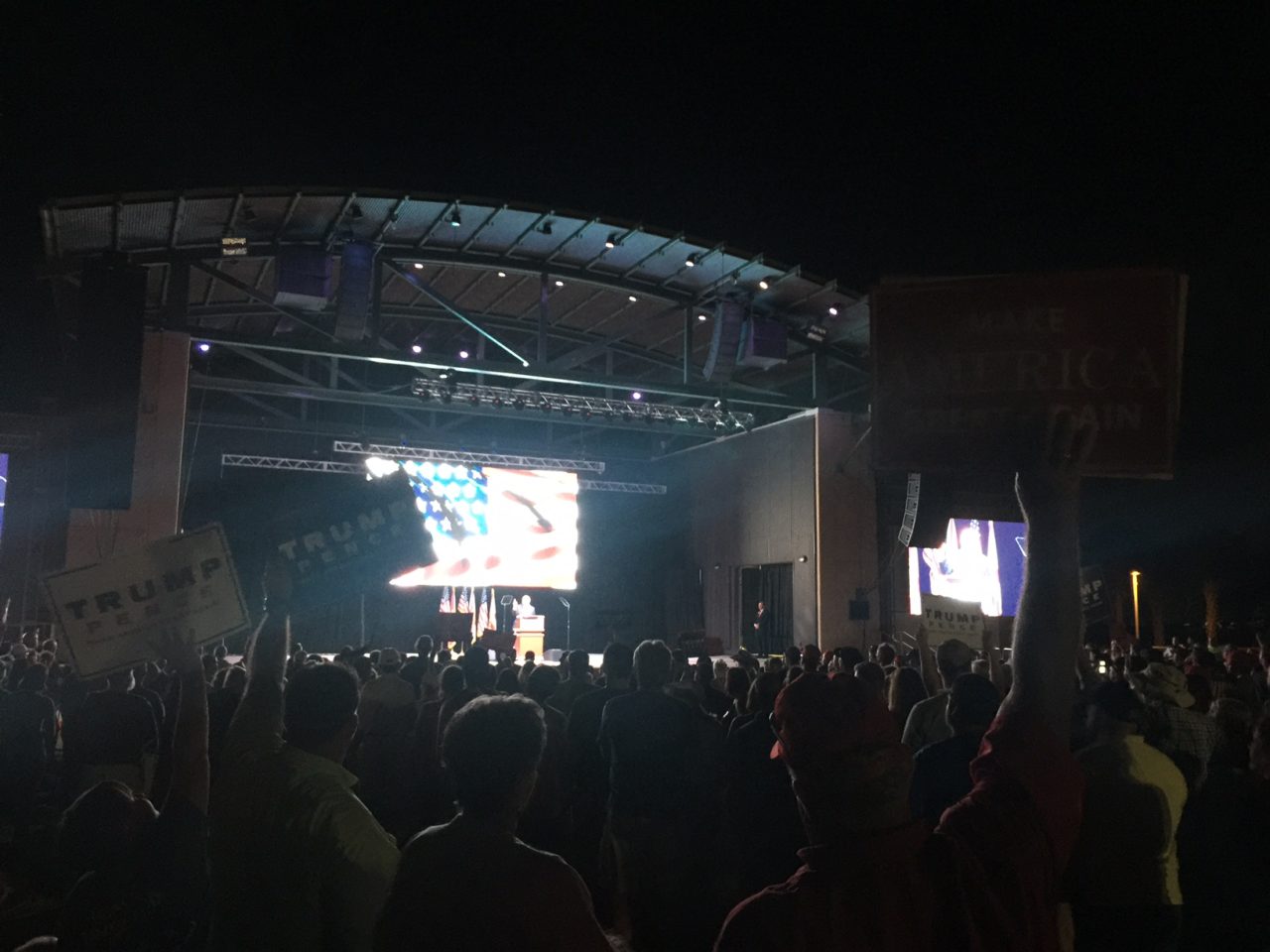 Panama City Beach is the first of four stops in three days in Florida for the GOP nominee. Tomorrow, Trump will make appearances in Ocala and Lakeland. On Thursday, he will appear in West Palm Beach.
Trump has lost some ground in Florida in recent polls — down by less than six points, according to the Real Clear Politics average.
Follow Jeff Poor on Twitter @jeff_poor