LAKELAND, FL – Under overcast skies and on-and-off rain, Republican presidential nominee Donald Trump entertained a crowd of several thousand at the city's Linder Airport.
After stepping off his iconic Boeing 757 jet, Trump immediately boasted about the size of the crowd. Hours earlier, Trump hosted a rally two hours north in Ocala, FL and questioned whether his opponent, Democratic presidential nominee Hillary Clinton, could hold up under a similar rigorous schedule.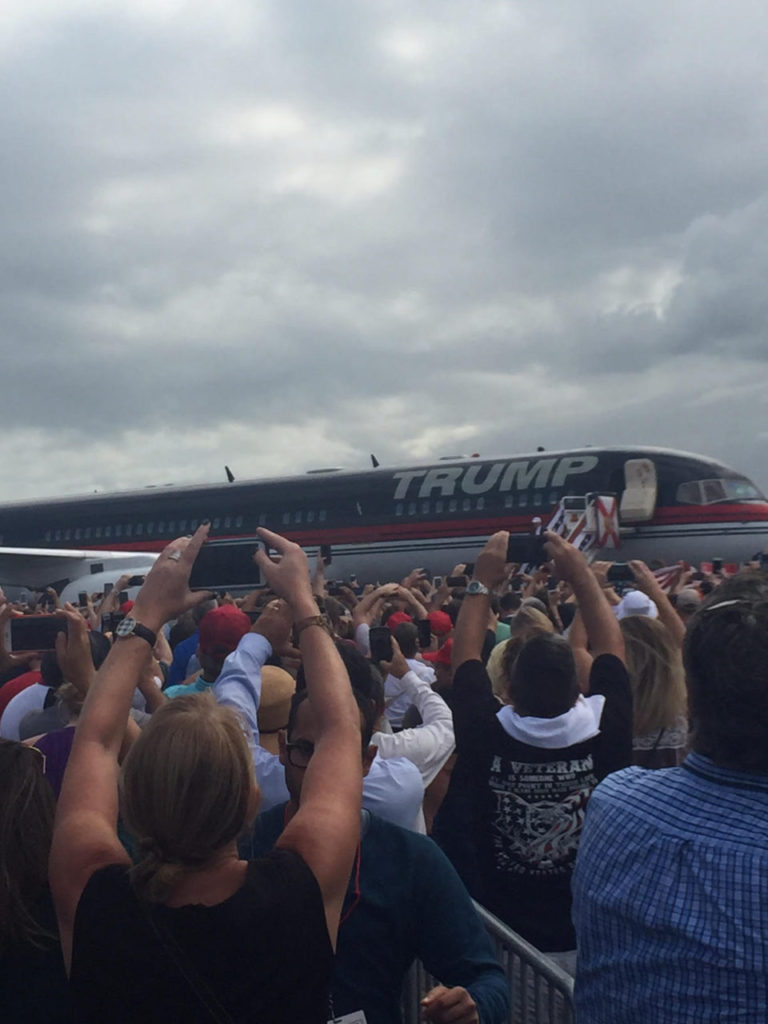 "How many of these do you think Hillary can do in a day?" he asked a crowd that booed at the first mention of Clinton.
The GOP nominee took his obligatory jabs at the news media — a staple at his rallies. He directed the attention of his audience to the press pool.
"I tell you, these are the most dishonest people you'll ever see," Trump said. "You should be ashamed of yourselves."

Throughout the rally, whenever CNN would attempt a live shot, rally attendees would break out into chants of "CNN sucks."
Trump addressed accusations from Clinton that he invaded her "personal space" during last Sunday's presidential debate. According to Trump, it was quite the opposite.
"Believe me, the last space I want to invade is hers," Trump joked.
The Republican nominee finds himself behind in both national and Florida statewide polls, down six and two respectively, according to the Real Clear Politics average.
"I think we're going to have a little Brexit coming up in November," he said.

Throughout the event, Trump reminded attendees of the stakes of the November election and warned if Hillary Clinton were elected, it would set a new precedent.
"She would be the most dishonest, most corrupt person ever elected to high office," Trump declared. "The WikiLeaks emails showed the Department of Justice fed information to Clinton.
Trump also doubled-down on his hint from the second presidential debate, in which he replied to Clinton's suggestion that it was a good thing Trump wasn't in charge of the justice system by saying Clinton would be "in jail" if he were.
"Folks, what's happening in our country – it's a disgrace," he said. "In fact, she lied in front of Congress to such an extent – I tell you what, I'm thoroughly disappointed in Congress, both Republican and Democrat, that they don't find a way to do something."
"She deleted the emails," he added. "She has to go to jail."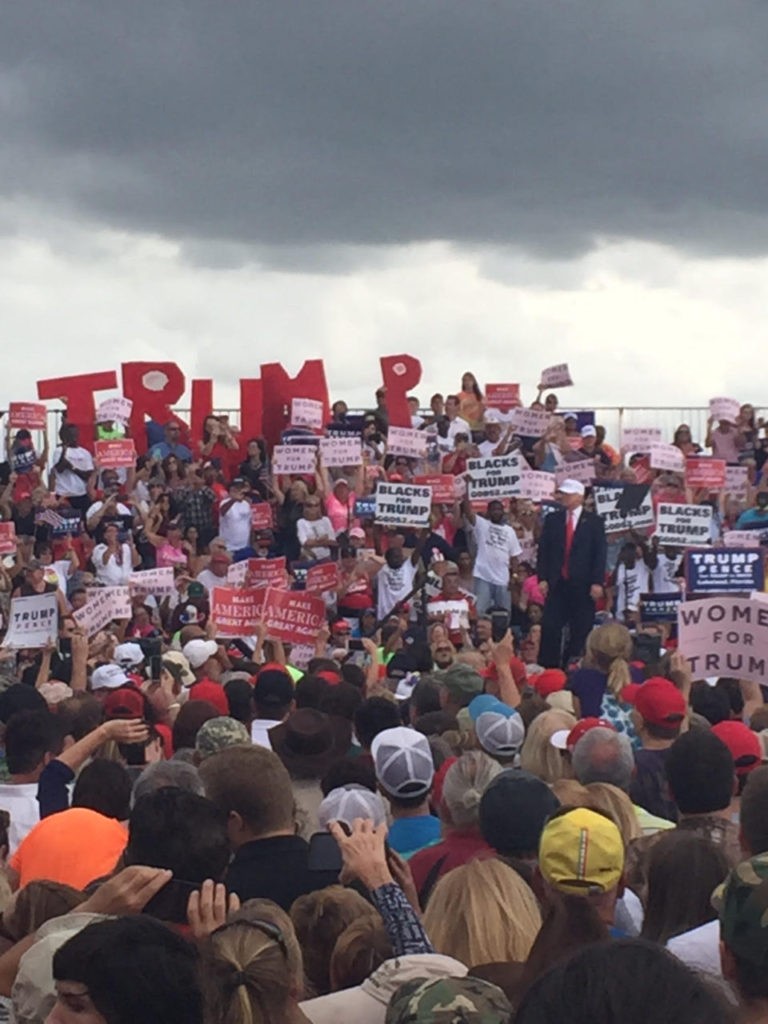 Trump's stop in Lakeland is his third in two days and part of a four-stop swing set to wind up tomorrow in West Palm Beach. Lakeland is especially important because it lies in the Sunshine State's I-4 corridor, the so-called purple region of the state where it is believed that the most undecided votes are up for grabs.
Follow Jeff Poor on Twitter @jeff_poor