MIAMI – On a warm partly cloudy day near the shores of the Biscayne Bay, Republican presidential nominee Donald Trump hammered Washington corruption and his opponent Democratic presidential nominee Hillary Clinton before a crowd of nearly 5,000 people on Wednesday.
The mid-day rally kicked off a four-stop Florida swing, with stops in Miami, Orlando and Pensacola today and Jacksonville tomorrow.

The GOP nominee put an emphasis on Clinton alleged corruption throughout the Miami event
"Real change also means restoring honesty to our government," Trump said to cheers. "As you know the FBI — did you hear about this little event, the FBI reopening the investigation? They're reopening the investigation into crooked Hillary Clinton. Crooked Hillary, she is crooked.  She is a crooked one, there's no question. Crooked Hillary Clinton — that term has really stuck. Has anyone seen crooked Hillary Clinton today?"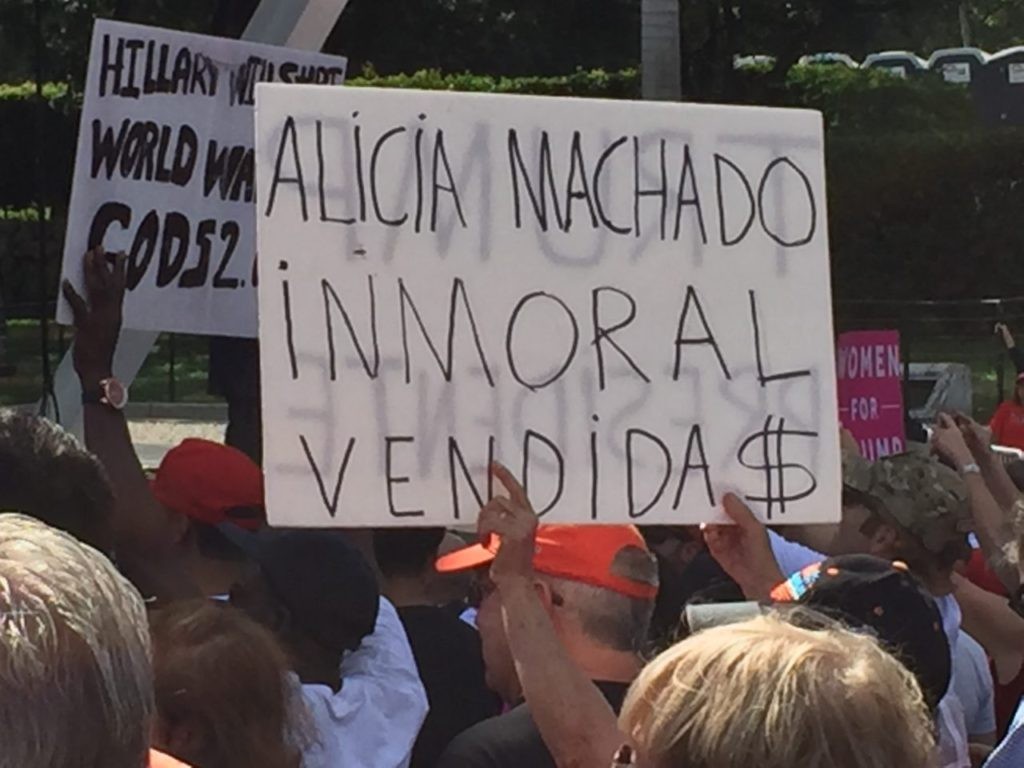 "That is going to be a great term for a president, right?" he continued. "Boy, oh boy, what a mess. This is the biggest scandal since Watergate. And now it has been reported that there are FBI inquiries probing virtually all of Hillary Clinton's inner circle and many of the things she has done over the years. It is about time. Remember, it is a rigged system. Remember, it is about time. She wants to blame everyone else for her mounting legal troubles but she really has no one to blame but herself. Hillary is the one who set up the illegal private email server to shield her criminal activities."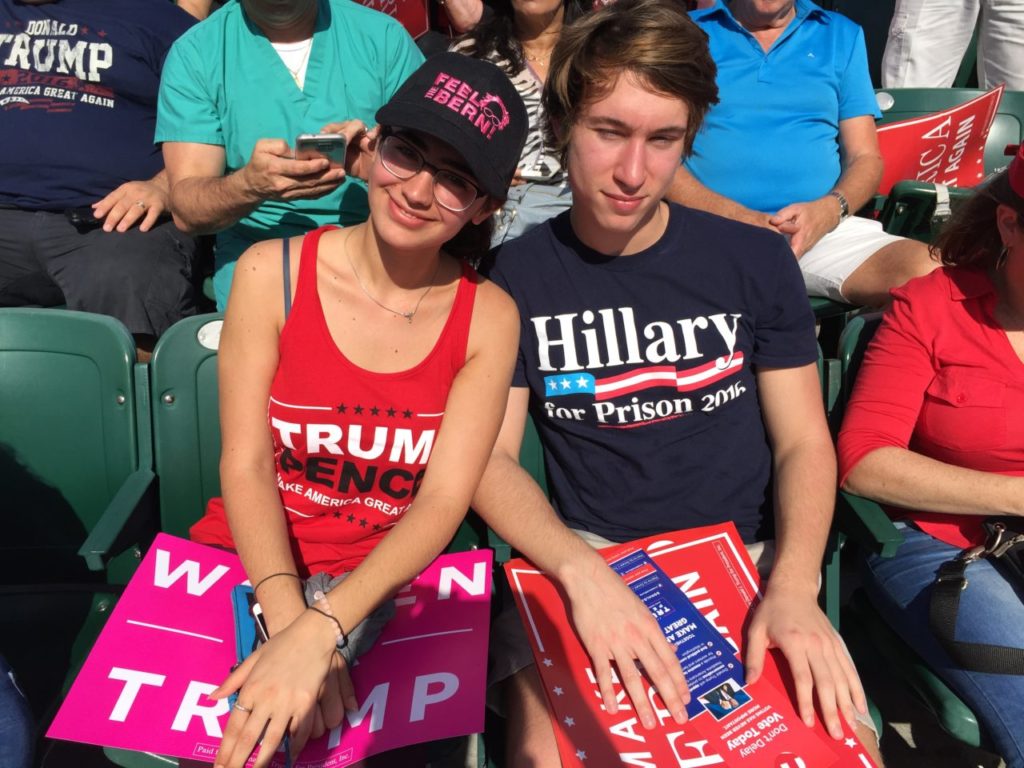 One of the highlights of the event was Trump taking aim at the media, which led the crowd to chant "CNN sucks."
Crowd chants "CNN sucks" pic.twitter.com/KQYdoXXTyK

— Jeff Poor (@jeff_poor) November 2, 2016
Trump also went to the policy well by criticizing Obamacare and promoting his stances on immigration, jobs and trade.
"At the core of my contract is my plan to bring back jobs," he said. "Right now 70 million American women and children live in poverty or near the brink of poverty. Forty-three percent of African-Americans school-age children live in poverty. Thirty-two percent of Hispanic school-age children live in poverty. This is America. This is the United States. This is unacceptable. As your president I will go into the poorest communities and work on a national plan for revitalization. We will replace decades of failure with generations of success. Florida last one in four manufacturing jobs since NAFTA – a deal signed by Bill Clinton and supported by Hillary."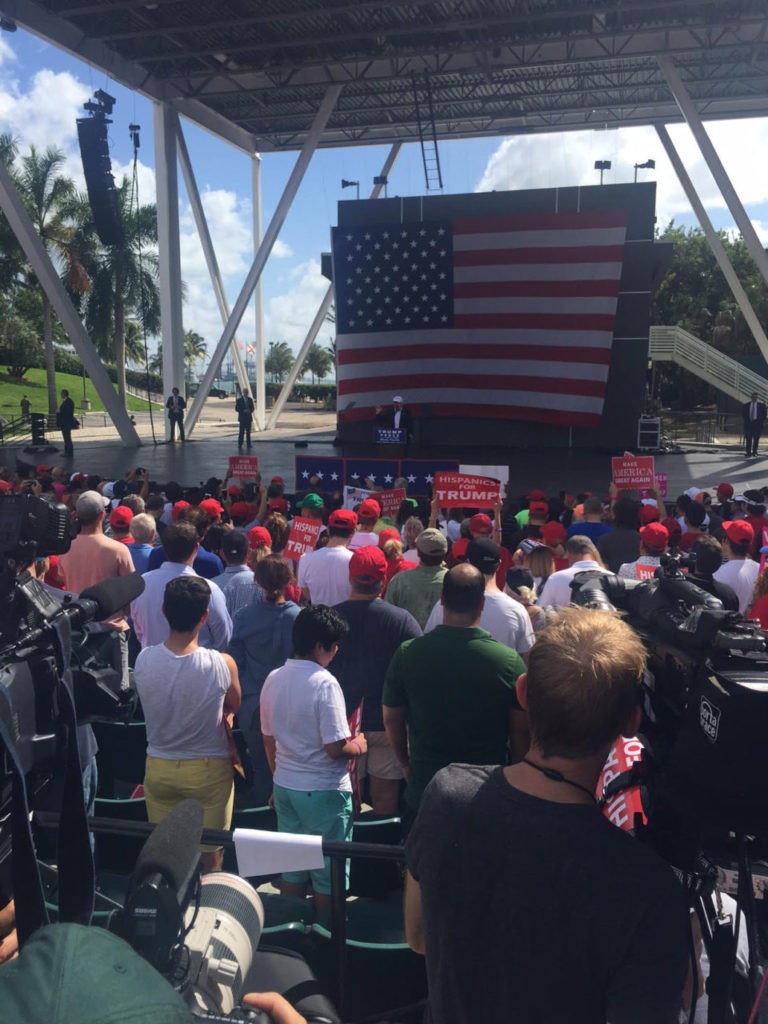 "And here is a number you should remember because it is not even a believable number and it is correct: America has lost 70,000 factories since China entered the World Trade Organization, another Bill and Hillary backed disaster," he continued. "We are living through the greatest jobs theft in the history of the world. Our jobs are going to Mexico, going to other countries. China and others are making our product. We don't make it anymore. A Trump administration will stop the jobs from leaving America and a Trump administration will stop the jobs from leaving Florida.
With less than a week until Election Day, Trump has a small lead in Florida according to the Real Clear Politics polling average. However, most polls show the two major party candidates within the margin of error of one another.
Follow Jeff Poor on Twitter @jeff_poor