MILTON, FL — Dozens of protesters showed up Thursday at an event hosted by Rep. Matt Gaetz (R-FL), a freshman congressman representing Florida's first congressional district.
But it wasn't President Donald Trump they were protesting — it was the environment.
The event was a constituent service meeting that allowed Gaetz to meet one-on-one with him and his staffers and was a preliminary event to a larger town hall he is hosting later tonight. However, before Gaetz's arrival, protesters touted environmental causes including the abolition of the Environmental Protection Agency.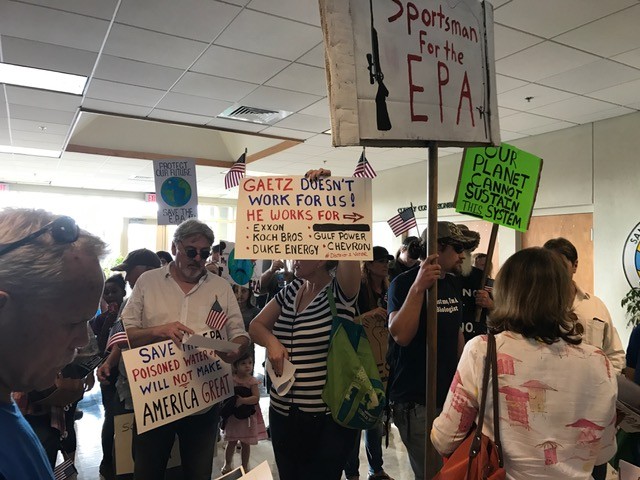 Many of the protesters were from nearby Pensacola, but at least a handful drove across the state line from Alabama.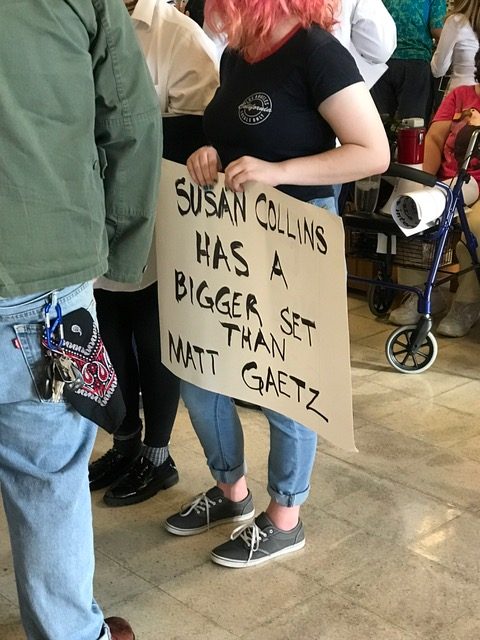 Upon Gaetz's arrival, the protesters chanted "your last term" as he took questions from a local TV reporter.
Watch:
Gaetz won his seat last November by earning 69 percent of the vote over his Democratic opponent Steven Specht. The last Democrat to hold Florida's first congressional district was Earl Hutto. Hutto retired in 1995, and he was replaced by now-MSNBC morning show host Joe Scarborough 1994 GOP takeover of Congress.
Follow Jeff Poor on Twitter @jeff_poor