Oscar-winning actress Jennifer Lawrence reportedly traveled to her hometown of Louisville, Kentucky for the holidays, and while at home, took a little time to visit some of her youngest fans on Christmas Eve.
The Hunger Games star dropped in to Kosair Children's Hospital Wednesday afternoon to brighten the day for several dozen sick children, an act that is becoming an annual tradition for her.
J-Law surprised the kids and even posed for a number of photos with some who were too sick to leave their beds.
Kosair hasn't offered any details from the surprise visit, but from the looks of these photos, everyone was happy she decided to stop by.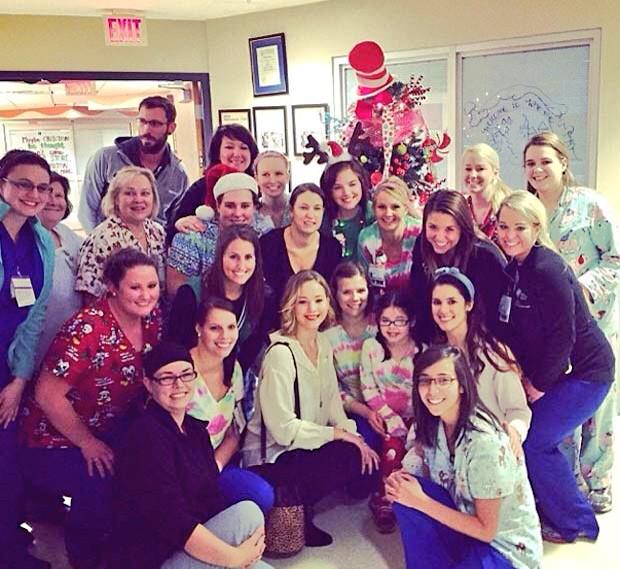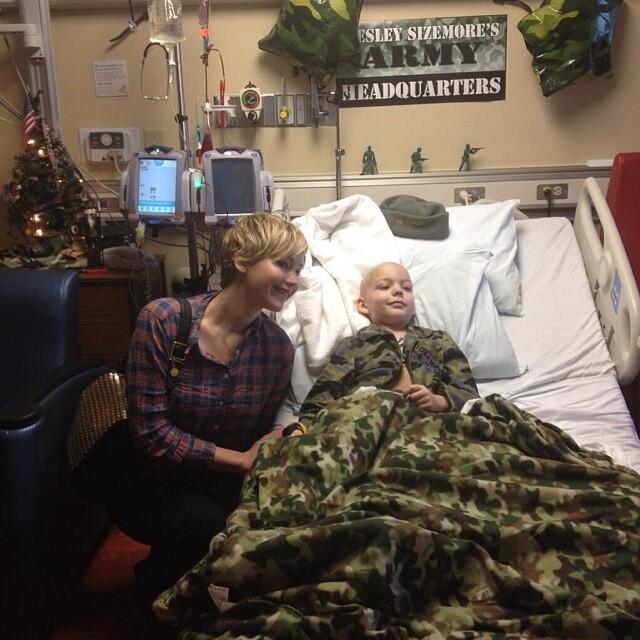 Lawrence also met with patients last year, to which the hospital responded on Twitter, "Thank you for visiting the kids yesterday. We know it meant a lot to them and brightened their day."