The best news is that after being pummeled for more than two hours by young, shirtless hunks with hairless chests and chiseled abs, I can report that my heterosexuality remains firmly intact. Nothing moved. Nothing wanted to move. As someone who currently identifies as a straight white southern Christian male without health insurance, this was wonderful news, and the trophy I ordered for myself is scheduled to arrive Friday.
In its own meandering, cheerfully lazy, Southern way, just like its predecessor (Steven Soderbergh's surprise 2012 hit "Magic Mike"), "Magic Mike XXL" is a whole lot more of the same (sans Matthew McConaughey). First and foremost, "Magic Mike XXL" is proud of its objectification of men — men who very much live to be objectified.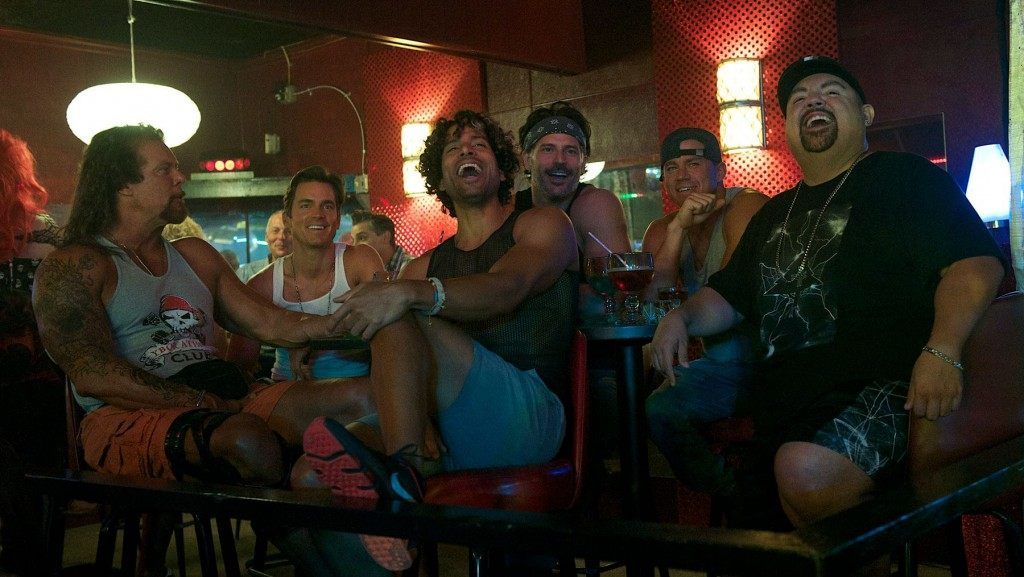 In keeping with its Altman-esque vibe, there is nothing really at stake in "Magic Mike XXL."  Our title character (Channing Tatum) and his four Florida bros head off for one last ride of debauchery to Myrtle Beach, where they intend to perform at an annual male-stripper convention — a convention not a contest. The entire exercise is really just an excuse for our man-children to postpone, if only for a few days, the oppressive indignities of real-life. And it is three years of these indignities courtesy of his struggling furniture business that convinced Mike to drop everything for this reunion.
The relationships and conversations between the five men are the film's best moments. It's the side trips into sleaze that drag down the soul: a drag queen contest, Jada Pinkett's members only strip club, 5 lonely, horny, foul-mouthed middle-aged southern belles (led by Andie MacDowall), and eventually the convention itself, which features 20 relentless minutes of hip thrusting, mime humping, and simulated oral sex with a side order of S&M.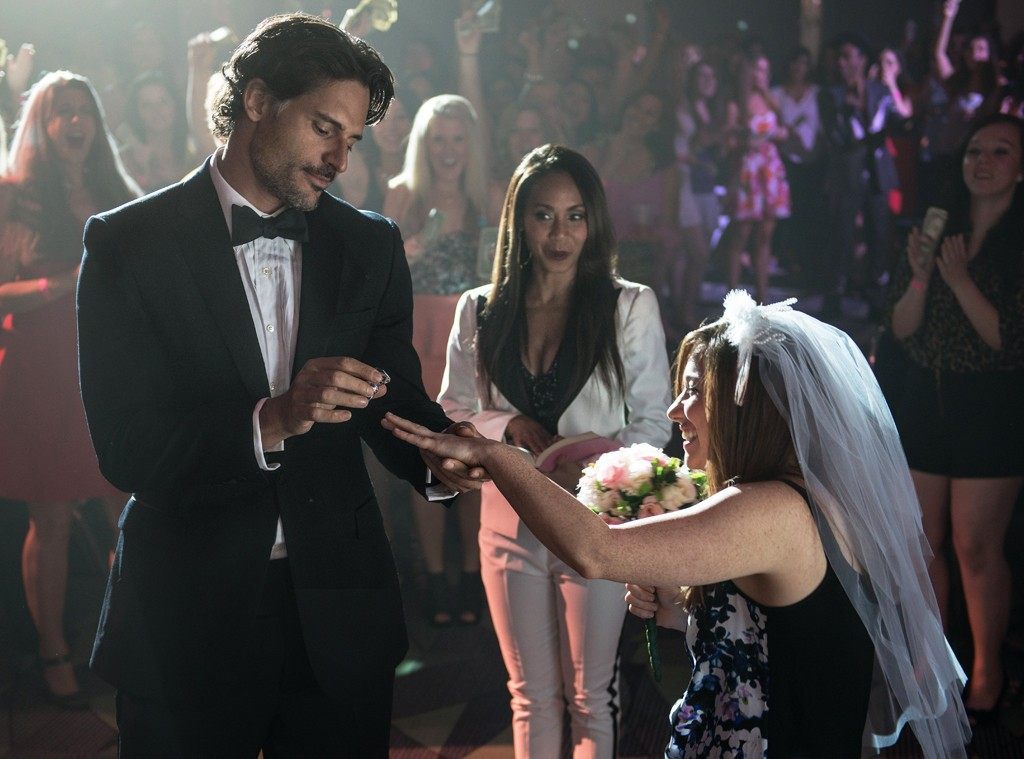 Every character leads with his or her sexuality — heterosexuality, homosexuality, bisexuality. By default, this makes all of them narcissists, and all too frequently, seedy narcissists. Soderbergh (who stayed on as producer and cinematographer), naturally, doesn't see things this way. In his mind, loveless hook-ups and defining yourself first and foremost as a sexual being, improves upon the human condition, and never results in a trip to the free clinic, much less the murder of an innocent unborn child.
"XXL" is well-crafted, very well acted, and confidently directed by longtime Soderbergh colleague Gregory Jacobs.
The story really hits the mark thematically. You do feel for these guys — the weight of time,  an approaching sense of loss — not just of a profession that for a few minutes allows mere mortals to feel like gods, but also their dreams. Like their female counterparts, stripping was supposed to lead to something bigger and better. When that didn't materialize, the art of "male entertainment" filled the hole of their self-esteem.
Younger men with sexier moves have already moved in. One last ride means one last bittersweet memory to carry Mike and his aging pals through the rest of their lives in a world filled with time clocks and lowly mortals.
Follow John Nolte on Twitter @NolteNC