Actor and sometimes performance artist Shia LaBeouf got into a very public fight with girlfriend Mia Goth in Germany Friday night, according to a video of the incident obtained by Entertainment Tonight.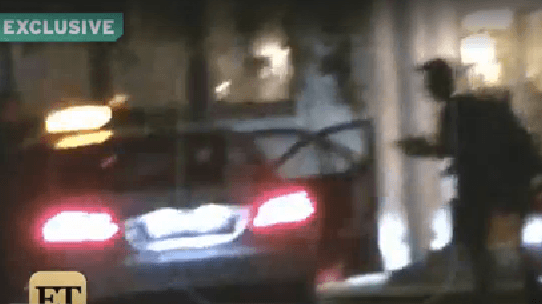 In the video, LaBeouf can be heard asking Goth to give him back a bag she had apparently taken from him after the two exited a taxi.
"I don't wanna touch you. I don't wanna be agressive," LaBeouf says. "I don't want to hit a woman. This is the kind of sh*t that makes a person abusive."
Goth, 22, is filming a horror movie in Germany and had reportedly taken LaBeouf's bag in an attempt to get him to stay with her. LaBeouf can be heard pleading with Goth to return the bag, before some friendly locals offer to drive the actor to the airport.
In the car on the way to the airport, LaBeouf can be heard telling his driver, "I gotta get out of here, bro. If I'd have stayed there, I would have killed her."
The actor also tried unsuccessfully to video-chat with his Transformers co-star Megan Fox.
LaBeouf appeared to have sustained a hand injury, and turned down the drivers' offer to drive him to the hospital. German tabloid PureStars reported that Goth was seen with a black eye the day after the incident.
The couple are rumored to be engaged, according to the People magazine.
Watch video of the incident above.