On Tuesday news went national of a Muslim man who was arrested in Detroit for stabbing two non-Muslims at a bus stop after asking their religion. But the next day the Atlanta Journal-Constitution falsely claimed that the "attacker targeted Muslims" when in fact it was a Muslim who targeted two non-Muslims.
This false headline appears in the February 18 hard copy issue of the AJC–but not on the Internet. It was on page A6 in a section titled "In Brief" where the AJC posted a single paragraph brief on the arrest of Terrence Lavaron Thomas, the Michigan man who was accused of accosting two strangers at a Detroit bus stop. Thomas was arrested for stabbing the two after demanding they tell him if they were Muslims and then finding out they were not.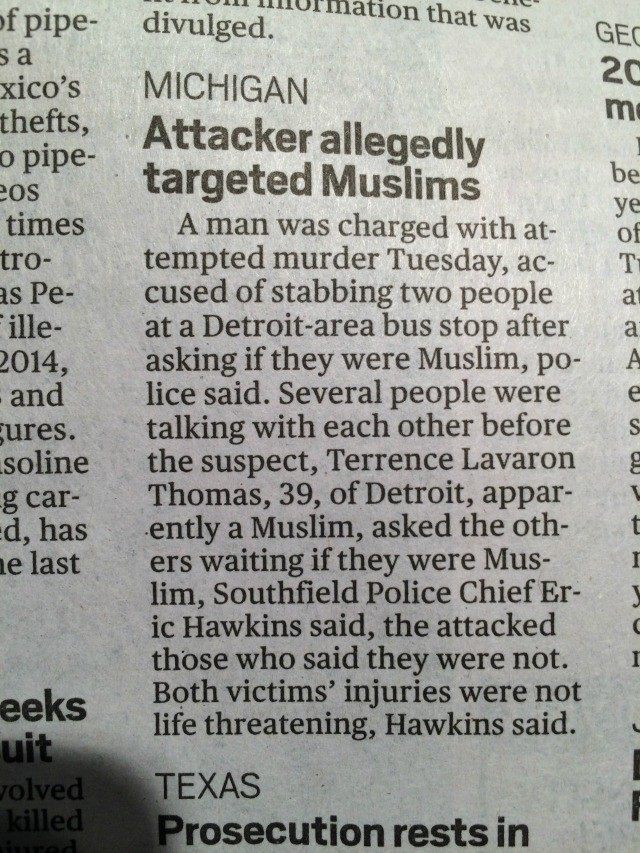 While the AJC had the correct facts in its short story, it's headline was 180 degrees out of phase, saying, "Attacker allegedly targeted Muslims."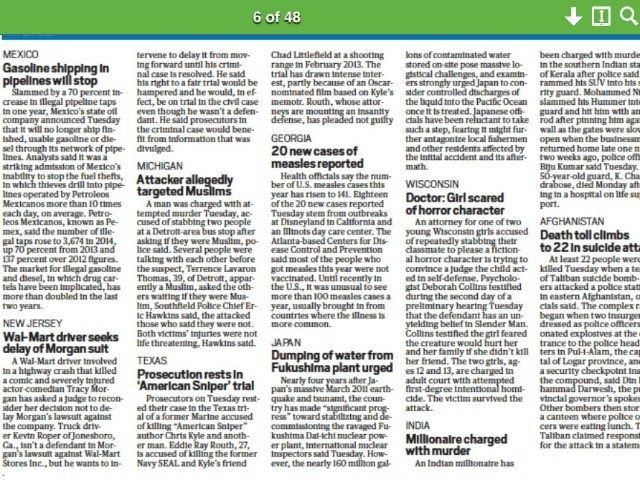 This, of course, is entirely backwards. It was a Muslim who targeted non-Muslims.
The Atlanta Journal-Constitution wasn't the only paper to get this story woefully wrong and skew in favor of hiding the true nature of the crime. For instance, while initially publishing a story with a proper headline, for some reason the Washington Post changed its headline to eliminate the word "Muslim."
In another case, MLive.com refused to note that the man stabbed the two innocent bystanders after they told him they were not Muslim.
Follow Warner Todd Huston on Twitter @warnerthuston or email the author at igcolonel@hotmail.com