Sometime just after 1 p.m. eastern, on this crucially-important New Hampshire voting day, using a fake Donald Trump tweet, National Review's official Twitter account spread the thoroughly-debunked claim that Trump voted for Barack Obama:
—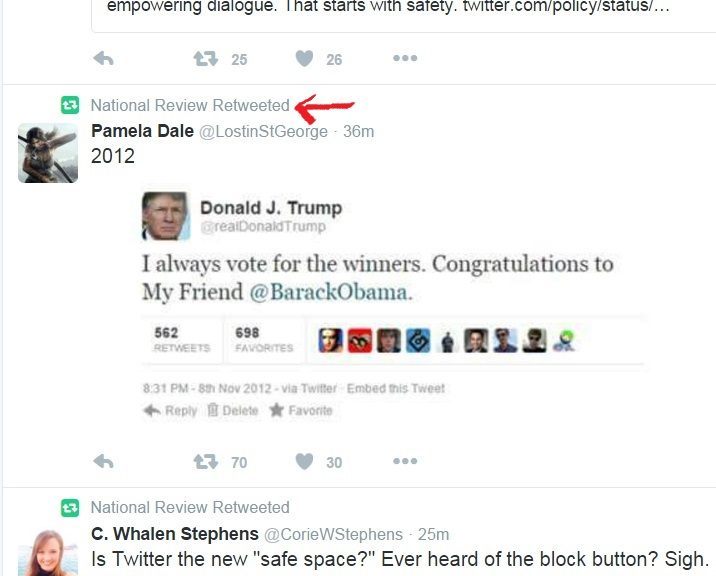 —
The issue of this fake tweet was litigated just last month when conservative radio talk show host Glenn Beck was forced to apologize for spreading this false news.
National Review is vehemently anti-Trump. Late last month the publication devoted an entire issue to defeating the billionaire businessman.
Follow John Nolte on Twitter @NolteNC