Last night around 10:30pm, MIT Police Officer Sean Collier was killed when he responded to a disturbance on campus. Today, co-workers and friends have praised Sean for his kindness, good humor and courage.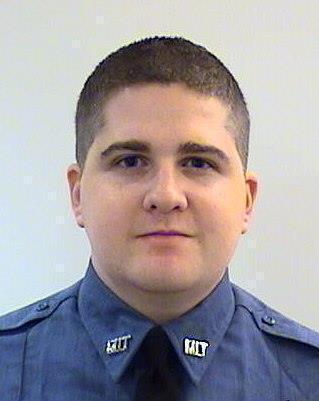 Collier's roommate, who trained with him at the police academy, described him as "the guy who went to help" and faulted him for being too brave. He summed up last night's events in a tearful interview with the Boston Globe, "The best guy got shot down by the biggest scumbags." 
Collier was well known and liked on campus. He was a member of an MIT hiking group which this morning posted a remembrance page in his honor. The page is already full of stories like this:
I remember meeting Sean briefly when he helped the MIT solar car teammove supplies from our shop to another place on campus for soldering. Hehad found out about us from visiting once before due to a fire alarm,and from that chance encounter established rapport with several of ourteam members. Just when we needed help, he showed up and offered to giveus a ride over. While this was just a very brief glimpse of Sean'sfriendly and warm personality, it really stuck with me, and wehenceforth remembered Sean as our "cop friend".
And this:
Sean gave me a ride home after a bicycle accident. I remember the smileon his face as we attempted to load the non-functional bike into theback of the police van more often used to transport unruly arrestees. Helightened my spirits when I needed it most.
It was mutual admiration:
It made me smile to know that for a few minutes every morning, I got totalk to one of the most easy-going, friendly people I have ever known.The fact that he was a campus police officer who's job it was to protectmy campus made me feel even more comforted in the fact that our policeforce had such quality individuals…He loved us, and weloved him. 
There's a lot more here.