Though he was 42 at the time, in 1980 Robert Redford still had his boyish good looks, which serve him well as the title character in "Brubaker," a prison drama "suggested" by the true story of a reform-minded warden at war with The System in a Southern prison.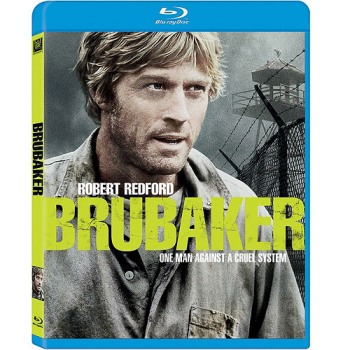 —
Director Stuart Rosenberg ("Cool Hand Luke") opens his story brilliantly. Brubaker arrives at his new assignment disguised as a prisoner. It's a big chance for him to take in an institution as corrupt as this one; where extortion, torture, and sexual assault are everyday occurrences. This is by far the best part of the film. Once Brubaker reveals who he really is and gets down to work, the story loses quite a bit of stream, especially towards the end.
Still, "Brubaker" does hold your attention and has aged surprisingly well. Redford was born for this kind of role and he's surrounded by some of the best character actors from that era: Yapthet Kotto, David Keith, Richard Ward, Murray Hamilton, Matt Clark, and Jane Alexander.
Even as the plot loses steam, there is one great moment. Throughout the story, Brubaker has been fighting corrupt prison trustees and politicians for the funds needed to institute his reforms. Suddenly he is offered everything he wants  — if he'll only compromise his integrity just a little bit.
I've always loved films that come down to that moment, and for those of you worried about Redford's politics — don't be. His cause here is a righteous one.
The Bluray doesn't offer any extras but the widescreen transfer is a marvel.  
"Brubaker" is available for sale at Amazon.com.