Now that I am just about 30 months shy of the big 5-0, I can safely say that when it comes to the movies I enjoyed as a child, I have not grown up. Abbott and Costello still put me on the floor, Bugs Bunny still marvels, the Bowery Boys still entertain, and even that two-hour Six-Million Dollar Man Bigfoot episode is still pretty cool. So when Warner Bros. was kind enough to offer me a screener of The Charlie Chan Collection, saying yes was a no-brainer to a kid who spent many a Sunday afternoon enthralled and entertained by the adventures of a Chinese-American detective from Honolulu.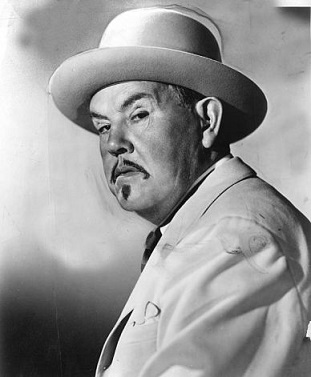 Right away, though, I knew something was wrong. Yeah, there was good old Sidney Tolar playing the dignified, wise, and wily Chan. There was a violent murder and some comedy relief courtesy of Number Two Son.  And, unfortunately, there was also that  uncomfortable "feets don't fail me now" black "humor" from Birmingham Brown. But the plot for "Shadows Over Chinatown" was confusing and lifeless, the production looked cheap (especially the lighting), and the humor was labored, not clever.
Worrying that my childhood might have finally let me down, I gave "Docks of New Orleans" a spin. Same letdown. "Shanghai Chest" was even worse. The last in the collection is "The Golden Eye," and if it is an improvement, I will be sure to let you know. (Roland Winters plays Chan in the last three).
Thankfully, I don't think the problem is me. This collection is just a bad batch of later Chan films produced by Monogram Pictures after 20th Century-Fox dropped the franchise. Monogram slashed the budgets by more than half, and it shows, especially in the scripts.
It pains me to write this review because I love passing on old movies, and Warner Bros. has always been uncommonly kind to me. But this collection is, unfortunately, for completists only.  
The Charlie Chan 4-Disc Collection is available at WBShop.com.