Nicole Curtis is the host(ess) of "Rehab Addict"on the HGTV/DIY networks. I confess to being a huge fan of hers, her show and HGTV/DIY. This morning Curtis took to her Facebook page to issue some smack down to "entitled" women.
Curtis' show centers around her business of restoring historic houses in run-down neighborhoods of Detroit and Minneapolis.  And she walks the walk. Curtis is a hands-on, ass-kicking contractor– knocking down walls, re-surfacing hardwood floors, installing plumbing to name a few things. A diva she is not.  Her DIY bio reads:
A self-taught home rehabber and designer, Nicole Curtis is also a mom, a master of salvage picking, and a spirited advocate for saving old houses and rebuilding communities. Resourceful, creative and always in motion, Nicole is hands-on with all of her projects and wouldn't have it any other way. Her work reflects her passion for repurposing and creating amazing budget-minded designs. In Rehab Addict, her series that airs on DIY Network and HGTV, Nicole harnesses her experience with interior design, contracting and real estate to rebuild neighborhoods one house at a time in Detroit and Minneapolis.
This morning Nicole posted on her Facebook page:
In the past couple of weeks, I have had a few unpleasant experiences with women who actually had the nerve to state that they are a minority business owner (because they are a woman) and that should do what ? This is where I bang my head—I am a business owner who happens to be a woman–don't judge me on my gender -judge me on my work–ladies–you want equal ground-gain it by being equal in professionalism and quality of work -not by making excuses that you are a small minority business owner. It brings the rest of us down. I scrubbed floors for 10 years and worked my rear off to get where I am at-don't think for a minute that I'm the person to whine to that you should be able to shortstep the process of dedication because you are a woman–last time I checked, I am too. We are all given opportunities when we put the time in and develop the drive—teach your daughters that that's how you get ahead–no entitlement here, please.
Coming from a single working mother who has been very successful in a male dominated business, I say APPLAUSE APPLAUSE APPLAUSE.  Let's see if she gets any pushback for her remarks. In the mean time, here are some pics of Nicole working: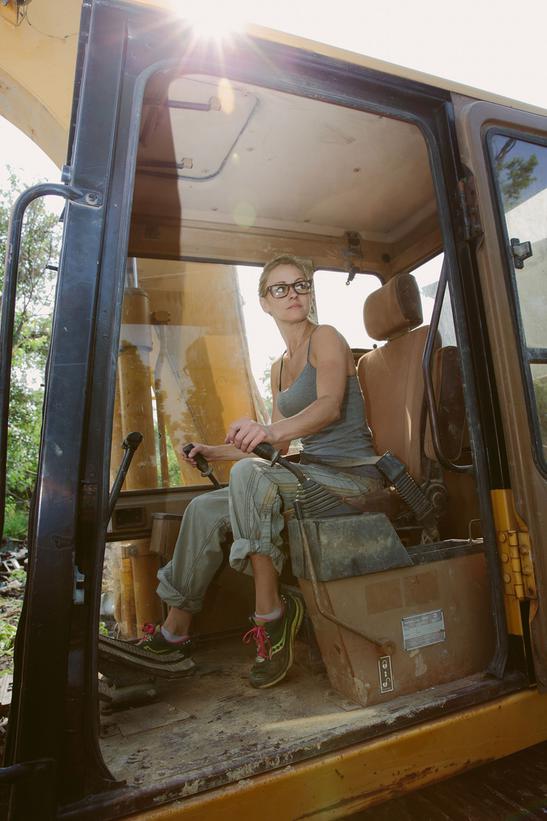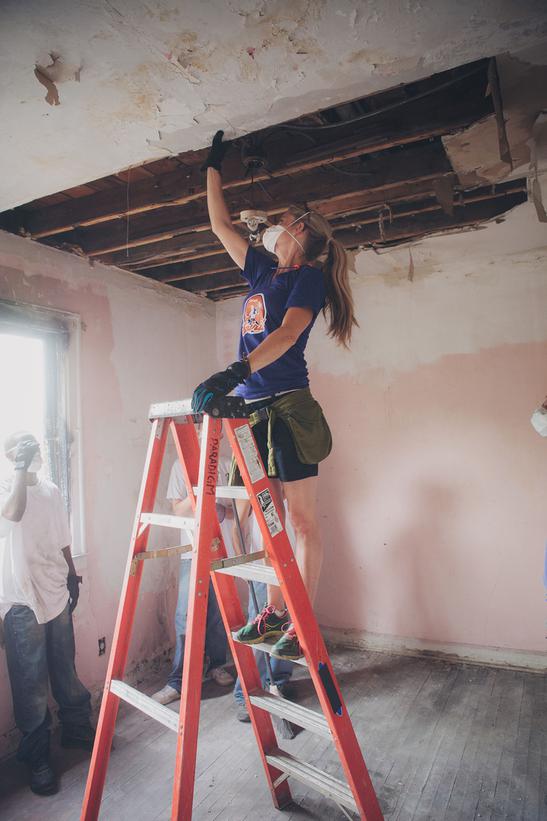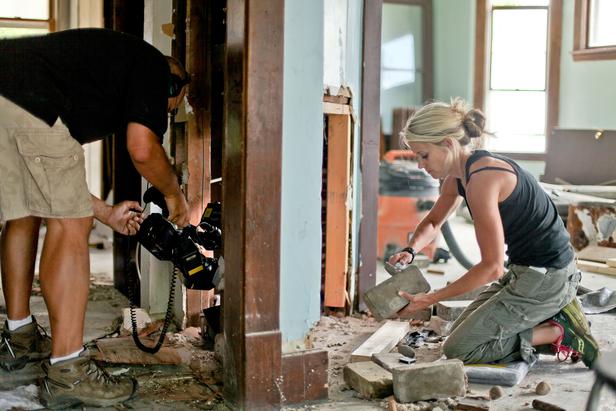 Nicole, call me. I just ordered an orbital sander….