NUEVO LAREDO, Tamaulipas – Hombres armados del cártel de Los Zetas han emitido una advertencia al público en general diciéndoles que eviten estar afuera tarde e ir a centros nocturnos, mientras la violencia amenaza con tomar esta ciudad fronteriza.
En la más reciente serie de pancartas y mensajes en los medios sociales, una de las facciones del cártel advierte a los residentes de Nuevo Laredo y en Ciudad Victoria evitar ir a centros nocturnos o quedarse hasta tarde afuera ya que esos establecimientos serán objetivos. El grupo también afirma que los vehículos que circulen después de medianoche serán considerados advertidos.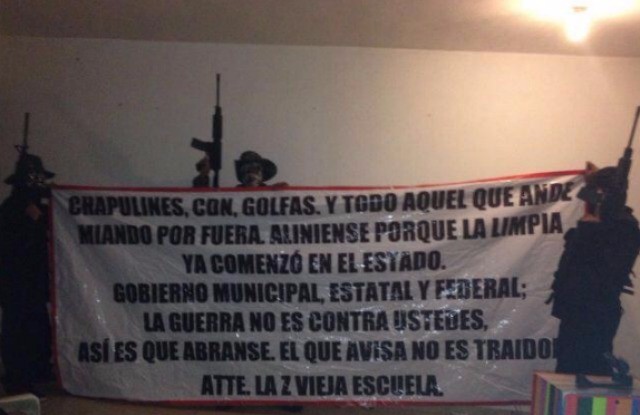 Nuevo Laredo está justo al sur de la ciudad de Laredo, un área que ha sido de gran interés para Breitbart Texas. La zona es uno de los principales corredores de contrabando de drogas y humanos utilizados por Los Zetas, principalmente debido a la falta de un muro o seguridad fronteriza en el área. Los contrabandistas logran cruzar el río e inmediatamente perderse en el tráfico del centro, o en los distintos barrios que componen Laredo. La policía local ha tratado continuamente de suprimir el uso de la palabra Zeta cuando se habla de tráfico de drogas o delincuencia transfronteriza.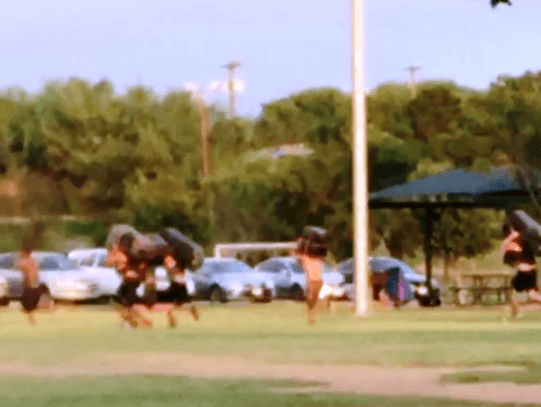 Como Breitbart Texas ha estado informando desde hace más de ocho meses, el CDN ha estado en guerra con la facción rival conocida como Vieja Escuela Z. Este grupo está formado por antiguos comandantes zetas que no son leales a la facción de Treviño. Desde que comenzó la guerra, la lucha ha resultado en secuestros diarios, tiroteos, balaceras en autos, decapitaciones, desmembramientos y otras ejecuciones sangrientas.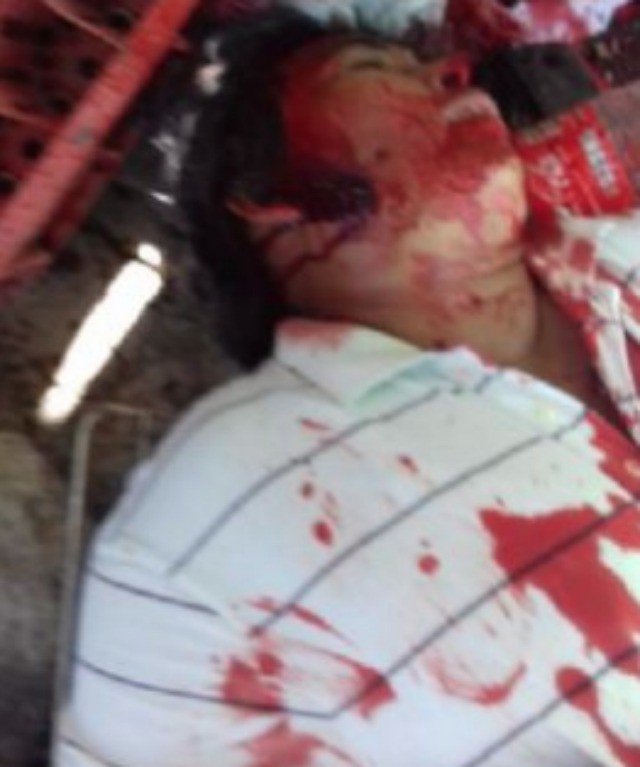 Mientras las dos facciones continúan con su fuerte lucha, hombres armados de los dos grupos han tomado las redes sociales para lanzarse amenazas. Los mensajes cortos y mal escritos suelen estar llenos de insultos y de lenguaje vulgar. Como parte de las amenazas, la facción Vieja Escuela ha ordenado que los familiares de los líderes del CDN dejen Ciudad Victoria o enfrentarán una muerte segura.En una de las pancartas, el Grupo Bravo advierte a las fuerzas policiales a nivel estatal y federal permanecer fuera del conflicto llamado "limpia". Esta semana, las dos facciones han seguido llevando a cabo sus ataques a negocios y asociados del otro grupo, en Ciudad Victoria y Nuevo Laredo.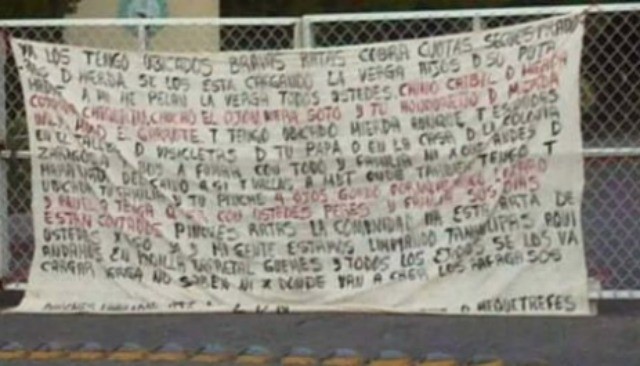 Editor's Note: Breitbart Texas traveled to the Mexican States of Tamaulipas, Nuevo Leon and Coahuila to recruit citizen journalists willing to risk their lives and expose the cartels silencing their communities.  The writers would face certain death at the hands of the various cartels that operate in those areas including the Gulf Cartel and Los Zetas if a pseudonym were not used. Breitbart Texas' Cartel Chronicles are published in both English and in their original Spanish. This article was written by "M.A. Navarro" from Ciudad Victoria.