The company that makes the cookie dough ingredients for Blue Bell Creameries said there was not listeria in the ingredients they shipped to the Texas-based ice cream maker. They stated a recall on their ingredients was issued in an "abundance of caution."
Blue Bell Creameries issued a voluntary recall of two of its products that contain the cookie dough supplied by Aspen Hills, a cookie dough manufacturer based in Garner, Iowa. Blue Bell officials stated they recalled their products after receiving a cautionary recall from Aspen Hills, but that none of their product tested positive for the Listeria monocytogenes bacteria, Breitbart Texas reported Thursday.
The recalled products, Blue Bell Chocolate Chip Cookie Dough Ice Cream in gallon and pint containers; and Blue Bell Cookie Two Step in gallon containers, were manufactured in its Sylacauga, Alabama, plant. None of the products were sold in the Texas market, officials stated.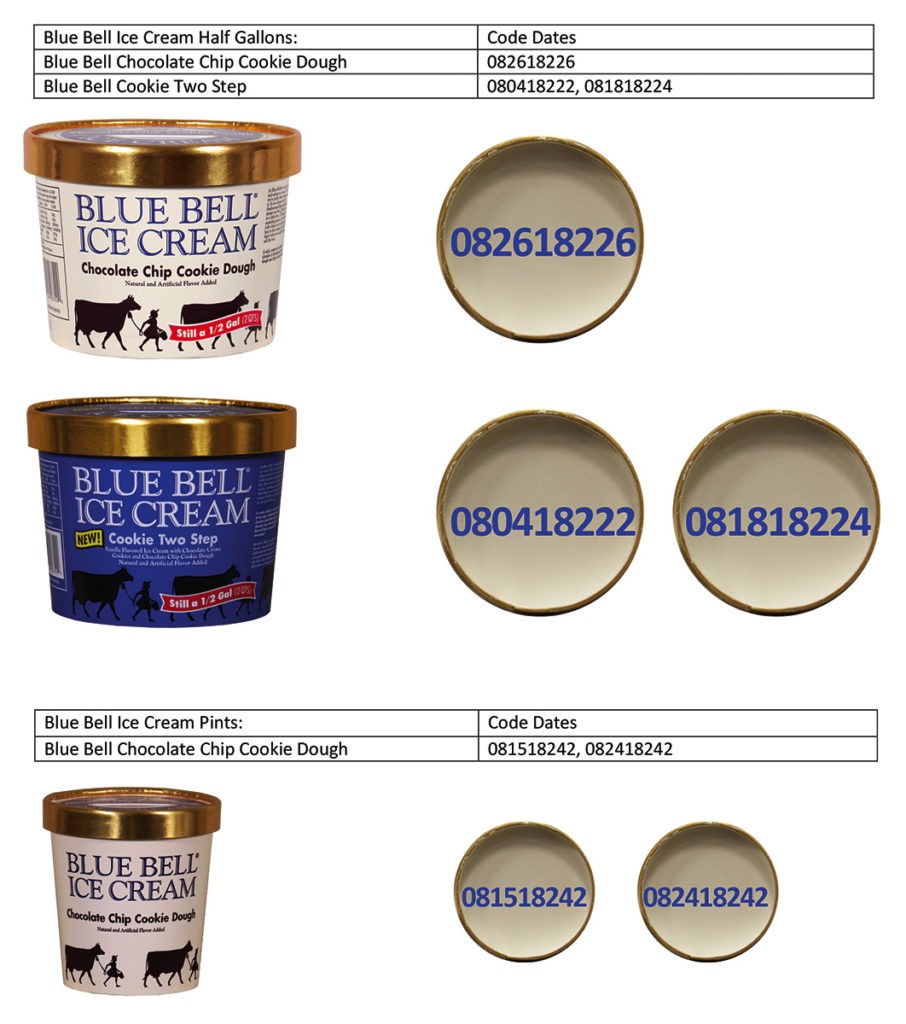 Aspen Hills issued a statement on Thursday that all of its cookie dough products tested clean before leaving their Garner manufacturing facility, the Houston Chronicle reported. "Even though our own product testing, conducted and certified by an independent lab, showed negative results for listeria and verified that the product was unadulterated when it left our production facility, we took this step – as well as the recall of an additional batch of product – out of an abundance of caution," Aspen Hills said in a statement published by the Houston newspaper.
Blue Bell officials responded that identified a potential problem in their two products during its newly enforced "test-and-hold" procedures in Brenham. The problem was traced back to the cookie dough packages from Aspen Hills, they stated.
Blue Bell officials stated that the recalled products were sold in ten states throughout the south, but not in the Texas marketplace. They reiterated that no illnesses have been reported because potential contamination.
Aspen Hills spokesman Jon Austin told the Houston newspaper this was their first-ever recall. They said that Blue Bell was the only company that received these products. "We are always trying to look for ways to be better, and food safety is one of those areas," Austin told the Houston Chronicle. "An event like this offers us the opportunity to do that as well, but it's not a change in how we do business."
Both companies confirmed that no Listeria bacteria was found and that they recalled their products voluntarily because of a problems indicating a possibility of contamination and not any actual contamination. The products produced with the chocolate chip cookie dough pieces were distributed in the following ten states Alabama, Florida, Georgia, Kentucky, Louisiana, Mississippi, North Carolina, South Carolina, Tennessee, and Virginia.
Blue Bell is still recovering from its first-ever recall following a listeria contamination in March 2015. Breitbart Texas reported extensively on the recall that eventually shut down the company's entire production lines for five months. The company is still recovering from the losses experienced. The recall initially impacted only a small number of its industrial/commercial product lines. It eventually expanded to include all of the Blue Bell products.
This is the second voluntary recall by a food company this week. The Kellogg Company announced Tuesday evening a recall of one line of its Eggo® Nutri-Grain® Whole Wheat Waffles after discovering the batch may have been contaminated by the Listeria monocytogenes bacteria, Breitbart Texas reported.
Bob Price serves as associate editor and senior political news contributor for Breitbart Texas. He is a founding member of the Breitbart Texas team. Follow him on Twitter @BobPriceBBTX.