Border Patrol agents in the El Paso Sector gathered Thursday morning to honor their fellow agents who gave their lives in the service of protecting U.S. borders.
Following is coverage of the ceremony filmed live by Fox14 in El Paso:
Border Patrol officials read the names of two agents added to the valor memorial.
One of those agents, Isaac Morales, died while off duty, Breitbart Texas reported at the time. An alleged cartel member stabbed Agent Morales repeatedly, then-Department of Homeland Security Secretary John Kelly said.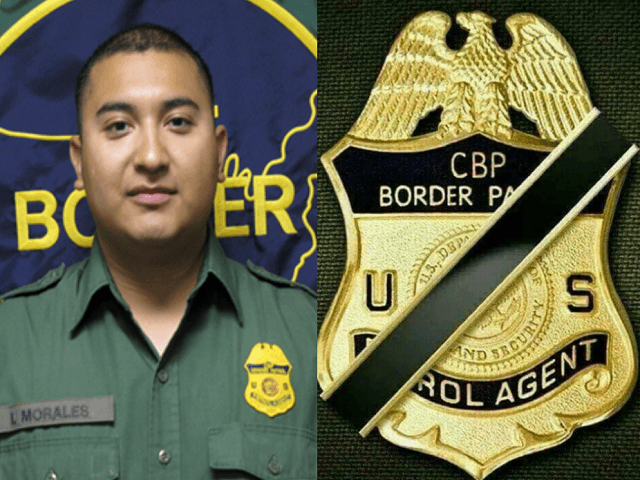 A statement from the El Paso Police Department obtained by Breitbart Texas states the incident began on May 20, 2017, when off-duty Agent Morales and his girlfriend walked to their car from a bar they attended. The suspect, later identified as Hisaias Justo Lopez, 39, walked up to the couple, and another couple they were walking with and began an unprovoked confrontation. Morales identified himself to Lopez as a Border Patrol agent. The suspect then pulled a knife and stabbed Morales, Sgt. Enrique Carrillo wrote in a statement. Lopez reportedly fled and Morales pursued him, along with his friend and other witnesses.
Suddenly, Lopez turned and stabbed Morales in the face, Carillo stated. Witnesses eventually tackled Lopez and held him for police.
The second agent honored in Thursday morning's ceremony is Agent Rogelio Martinez who died in November 2017. Martinez died under circumstances that remain under investigation while on patrol near Van Horn, Texas, Breitbart Texas reported. His partner was also injured during the same incident. The investigation by the FBI continues at this time.
The agents were honored by a riderless horse salute, a 21-gun salvo by fellow agents, and the ringing of a ceremonial bell in recognition of their service to our nation.
El Paso Sector Chief Patrol Agent Aaron Hull also address the family members, supporters, and fellow agents gathered to pay their respects.
Bob Price serves as associate editor and senior political news contributor for Breitbart Texas. He is a founding member of the Breitbart Texas team. Follow him on Twitter @BobPriceBBTX, GAB, and Facebook.