Mexican federal police officers were exposed for staging video footage of an 11-month-old's rescue in a border state landfill.

 
While the video shows federal police officers running toward the crying infant and covering her in a blanket, state authorities revealed the child was originally found by a group of civilians who then called the police. 
The case began on August 30 in San Luis Potosi when 58-year-old Macarena Marquez Gomez left her home to take her 11-month-old granddaughter, Mya Fernanda Reynaga Parra, to a local daycare in Rio Verde. The woman and child did not arrive at the facility and disappeared, triggering a missing persons case and an AMBER alert throughout Mexico. Three days later, authorities found the body of Marquez Gomez–who was apparently stabbed to death.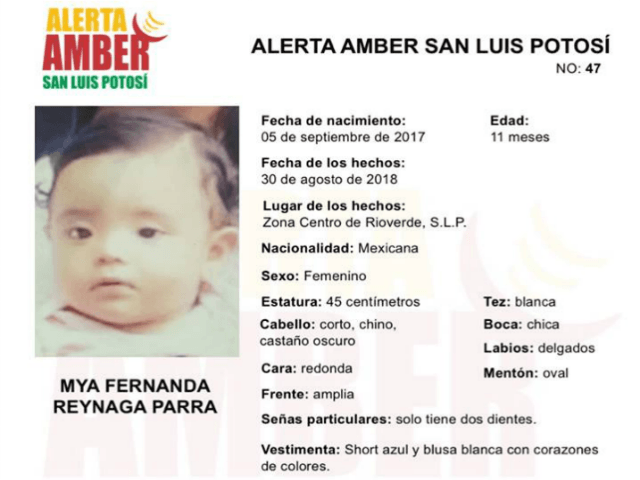 The discovery of the woman's remains caused public outrage, placing pressure on police to find the missing child. On September 5, authorities claimed they found the infant and released a video on social media with the hashtag #PFContigo ("federal police with you"). 

#SLP Fernanda desapareció el 30 de agosto. Este 5 de septiembre su llanto fue escuchado por policías federales durante un patrullaje. La pequeña, de 11 meses de edad venció al frío y la intemperie. Tras recibir atención médica, fue entregada a sus padres #PFContigo pic.twitter.com/1zTFk7CwmN

— Policía Federal Mx (@PoliciaFedMx) September 6, 2018
Soon after the release of the video, the Attorney General for San Luis Potosi, Federico Garza Herrera, issued a statement claiming the child was found by private citizens and they were able to help preserve the scene for authorities. Garza said his office was not investigating whether the video was faked by the Federal Police and offered his expectation that internal affairs for that agency would eventually verify or discredit the footage. 

Ildefonso Ortiz is an award-winning journalist with Breitbart Texas. He co-founded the Cartel Chronicles project with Brandon Darby and Stephen K. Bannon.  You can follow him on Twitter and on Facebook. He can be contacted at Iortiz@breitbart.com.
Brandon Darby is managing director and editor-in-chief of Breitbart Texas. He co-founded the Cartel Chronicles project with Ildefonso Ortiz and Stephen K. Bannon. Follow him on Twitter and Facebook. He can be contacted at bdarby@breitbart.com.
Tony Aranda from the Cartel Chronicles project contributed to this report.