With the California primary seven weeks away, the fate of the candidates lies in the hands of a small number of voters in key swing districts in places like the 27th congressional district in eastern Los Angeles.
Ideology will play a role, as Sens. Ted Cruz (R-TX) and Bernie Sanders (I-VT) try to motivate their conservative and liberal supporters to come out to the polls against their party's respective frontrunners, Donald Trump and Hillary Clinton.
But much may depend on demographics — and age — as much as ideology.
A large portion of the 27th district's 714,000-person population was born outside of the United States. According to the U.S. Census Bureau 283,221 are white, 272,623 are Asian, 201,174 are Hispanic and 29,000 identify as black or African-American. Among them, 139,000 individuals are listed between the ages of 25-39,  and 161,000 between the ages of 40-54.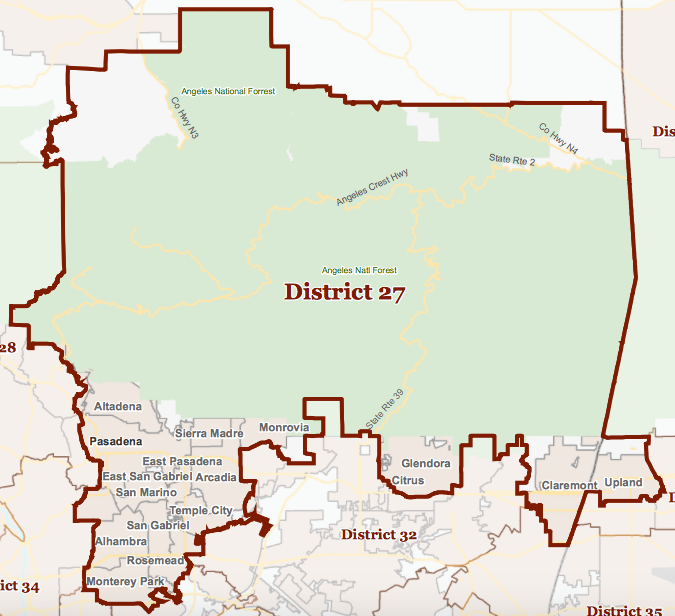 "We promote Bernie Sanders," the female co-owner of a yoga studio in Pasadena, located just a few doors down from Rep. Judy Chu (D-CA)'s office, told Breitbart News. "His message is pretty much the principles of life," she said.
Although women in their late 30s and older are almost guaranteed to vote for Clinton, millennial voters find Sanders more appealing — as do voters who prefer their "spiritual" side to organized religion.
"The souls that are going to be attracted to Yoga in general are those that are striving to be one with all," she said, adding that Sanders appeals more to the concept of being "one with humanity."
Her view of Clinton was less favorable. "Unfortunately, it's become a career versus working for humanity and for the community," she said of the Democratic presidential frontrunner, expressing the view that Clinton has turned her career into a business transaction and as such is disconnected from humankind.
Peter Sosa, 20, a second-generation American, told Breitbart news he is voting for Sanders. "I like Sanders because he is going to make it fair. The rich make 10 times more than we do."
Sosa, who works at a local restaurant, said he is a registered Democrat and that this is his first time voting in a presidential election.
He told Breitbart News that his parents are likely going to vote for Clinton, largely due to her connection to Bill. Personally, he finds Clinton to be dishonest. "Her record is not as straight as she says it is," he said.
He added that he is against Trump's plans to build wall on the Mexican border, and suggested it "isolates" Americans from other people.
Approximately 20 minutes south, in Rosemead, Clinton was slightly more popular.
Kathy Harrington, 60, was having her hair colored and styled at a local Chinese-owned hair salon located in an outdoor mall there. She will vote for Clinton.
"It would be great to see a woman president. I think women can rock as much as men can," Harrington, who is a second-grade teacher in the town, said. She told Breitbart News that she's a member of the local teachers' union, and that they are likely endorsing Clinton.
Her son, who is 35, is likely voting for Sanders.
Nearby, at a local gas station, Walter, a local FedEx delivery man, was fueling up his vehicle. Walter said he will also be voting for Clinton.
However, some youth feel differently — and some even cite age as a factor.
Nadeshiko, a junior at Rosemead High School who is turning 18 soon, spoke with Breitbart News at the Neighbors Tea House, a local spot for high school students in the area. She said she intends to vote in the general election, although she is still deciding who she will choose. "I'll probably vote for Bernie but then he's probably going to die in office," she said, adding her belief that Clinton should be positioned as Sanders' vice president, just in case he does pass away.
Asked who her friends are voting for, she said: "I have my own group where I hang out and we all don't like Trump." She added, "I honestly think if Trump were to win, I'd probably go to Canada." She said she thinks that while she thinks Clinton is a better choice than Trump but added that it's a tie between her and Sanders for her vote.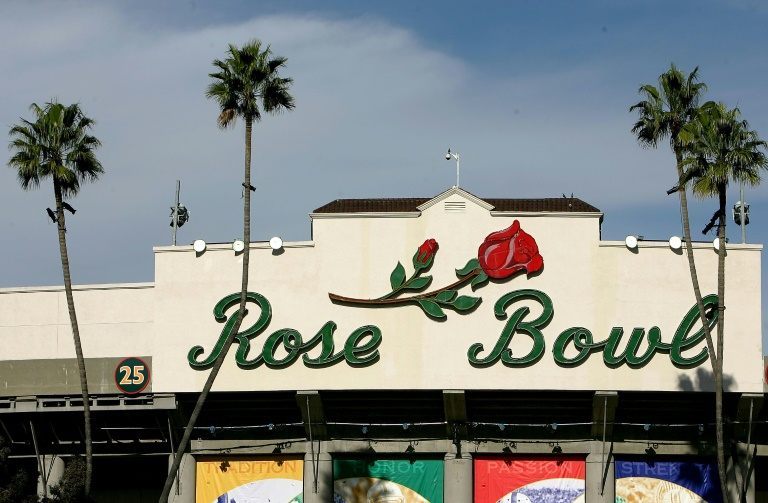 Breitbart News has rated the 27th district as a toss-up among both Democrats Republicans, albeit one Cruz is projected to win, based on the presence of conservative voters in the foothills and the eastern part of the district, which includes Glendora and Claremont (home of Claremont College), as well as recent polls showing Cruz ahead of Trump in Los Angeles County. (Breitbart News has predicted that Clinton and Sanders will each take three of the district's six Democratic delegates.)
The Tea Party has been split between its support for Trump and Cruz in the district, which is home to the Rose Bowl and educational institutions Caltech and Scripps College, from which Pulitzer-Prize winning conservative political commentator George Will was recently disinvited for daring to quote statistical evidence to deflate campus hyperbole about sexual assault.
Marshall Roe, 29, who is the head of Los Angeles Veterans for Cruz, praised the Texas senator's handle on foreign policy as a main reason for his support for him. "When I went and saw Cruz speak, I asked him a question about Russian revanchism and out of an hour he gave me 12 minutes of his time, he mentioned names like Scoop Jackson and he laid out a real strategy for dealing with Russia."
Breitbart News also met with Republican Jack Orswell, who is competing against Rep. Chu, at his office in  Monrovia, where he is the owner of an environmental consulting business.
Orswell, who is a Pasadena native, served in the FBI for 18 years, and domestic terrorism is one of the main issues for him, The terrorist attacks in nearby San Bernardino this past December loom large in his mind, though Orswell said his main motivation for wanting to run for Congress is that he is "frustrated with Congress doing nothing and not looking out for small businesses." He added that he is also concerned about the economy and the future of his children and grandchildren, who will be inheriting over $19 trillion in U.S. national debt.
Orswell came within just nine points of defeating Chu during the last congressional election. According to a poll conducted last year, Chu is considered one of the most ineffective members of Congress.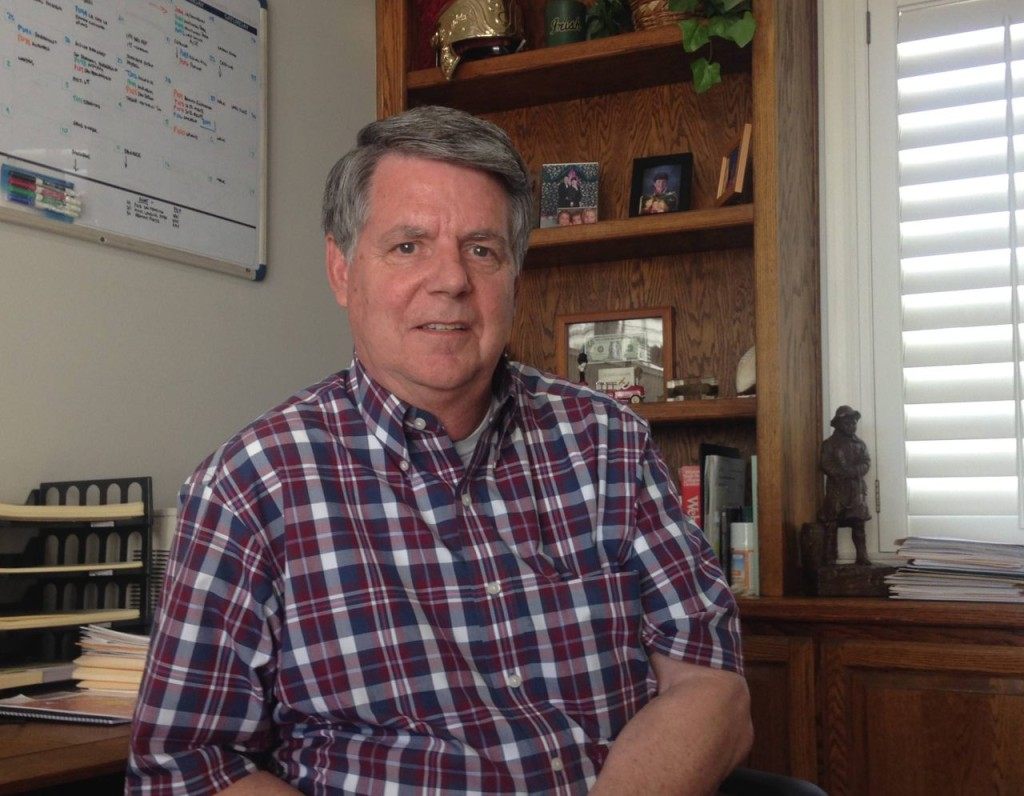 Orswell told Breitbart News that "if today is the election day, I would vote for John Kasich. My logic is: John Kasich, in the polls beats Hillary Clinton by 10 percent."
He said it makes no sense to him to vote for Cruz, even though he is the more likable candidate among conservatives, and especially by those in his district because "if he doesn't have the ability to beat Clinton, then it doesn't matter …  So, to me, I would much rather have John Kasich in there who, according to the polls, is very strongly ahead of her and he's got the experience as a governor. I think governors make, generally speaking, better presidents."
Follow Adelle Nazarian on Twitter @AdelleNaz.