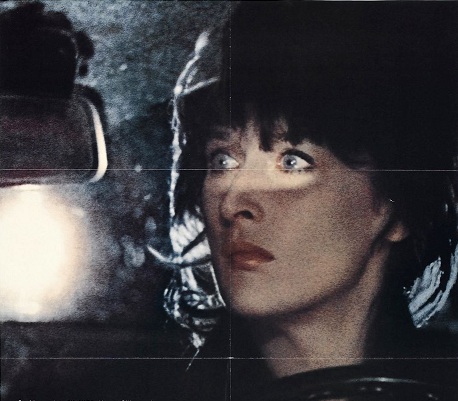 In the 52 weeks ending Jan. 2, album sales fell 13% to 326.2 million units, and digital track sales managed only a 1% gain, to 1.17 billion. That hefty consumption of downloads helped offset overall music losses, which fell only 2.4%.

Piracy, vanishing record shops and decreasing shelf space in big-box stores continue to depress album sales, and the digital boom has been flattening. Only 13 albums sold more than 1 million copies in 2010, down from 22 in 2009.

Labels remain optimistic about digital's future. More than one-fourth of albums sold last year were downloads.

What boomed in 2010? Vinyl. The throwback format grew 13%, with The Beatles' Abbey Road leading the charge. Consumers bought more vinyl albums in 2010 than any other year in SoundScan history. Fans bought 71% of vinyl albums in independent record stores.
Read the full article here, and then combine that news with this news:

Gross revenues and total ticket sales from concert tours were down considerably in 2010 as the faltering economy and a glut of overpriced shows shunned by fans cast doubt on the music industry's last sure bet.

Pollstar year-end numbers show overall grosses for the top 50 tours worldwide fell 12 percent to $2.93 billion and ticket sales dropped 15 percent or about 7 million from 2009's 45.3 million.

Estimates from the touring industry trade magazine show Bon Jovi pulled in more than $201 million worldwide to land 2010's top tour. AC/DC was next ($177 million), followed by U2 ($160 million), Lady Gaga ($133 million) and Metallica ($110 million) rounded out the top five.
You can certainly blame the economy and over-pricing on lagging ticket sales, but four of the top five concert grossers represent groups that were in their prime decades ago.
Did Napster cause this? The Internet? A lack of new talent? The nihilistic trend in popular music?
Thee will always be a music industry of some kind in America, but to put this in some kind of perspective, if what was happening today happened in 1985, the biggest arena stars would've been Bill Haley, The Monkees, Ray Charles, The 4 Seasons, Roy Orbison, Chubby Checker, Ricky Nelson, The Shirelles, and Connie Francis.