A British rapper fighting in Syria for ISIS has become the latest Westerner to join the growing fad amongst Jihadis to pose with severed heads on Twitter. Abdel-Majed Abdel Bary, 23, from London posted the photo with the caption "Chilllin' with my homie or what's left of him" according to the Times.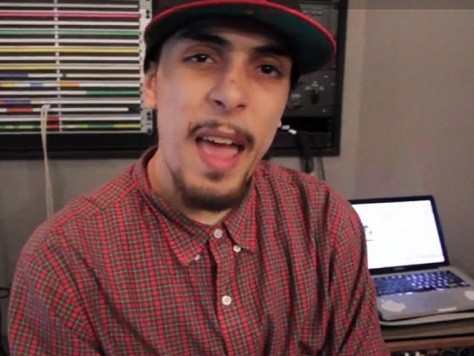 Mr Bary is the son of a suspected Al-Qaeda terrorist, but he grew up in a £1m taxpayer funded council house in West London. He left Maida Vale last year to join the jihad in in Syria, and has posted a whole host of photos depicting victims of the conflict. Including one of severed heads on spikes accompanied by "It's beautiful when you see Allah's law's implemented".
The photo of Bary with the head is thought to have been taken in the central square of the town of Ragga in Syria. Earlier this week the square became the backdrop for a photo of seven-year-old with a different severed head. As reported on Breitbart London the child isthe son of Australian terrorist Khaled Sharrouf, and the photo was met with worldwide condemnation.
In June Bary warned that Jihad would soon come to Britain. At the time he said: "The lions are coming for you filthy kuffs [infidels] . . . beheadings in your own backyard soon."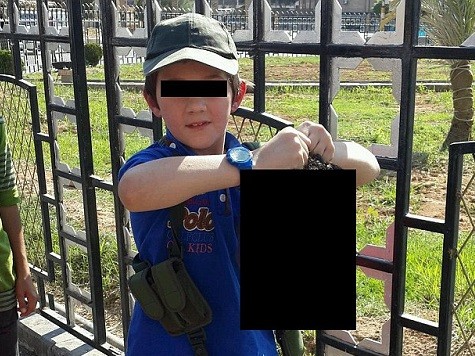 Mr Bary's Twitter account has now been taken down, but there are concerns that British ISIS fighters are encouraging more UK nationals to join them. The problem for the British security services is that as soon as they have an account taken down a new one springs up. Also photos and videos are shared so quickly that it is almost impossible to control the information flow. 
Abdel-Majed Abdel Bary is the son of Adel Abdul Bary, an Egyptian refugee, who was extradited from Britain to the US in 2012 on terrorism charges following an eight-year legal battle. He is accused of being involved in a spate of bombings of US embassies in 1998. 
The attacks where the first time that Al-Qaeda entered the consciousness of the western world, although very little was done to break up the group. It is unclear why British authorities allowed the family to move to the UK in the first place, but it is known they existed on state benefits despite their stated hatred of the country.