The British flag will be plastered across all major taxpayer-funded infrastructure projects to show the public where their money is going.
Roads, bridges, flood defences and public buildings will be among projects that will have to display the message "Funded by the UK Government" under the plans due to be announced tomorrow.
The Daily Mail reports the logo will be used on projects across the UK, including Scotland where the move could prove provocative among independence supporters.

The introduction of the logo copies a similar scheme by the European Union, which forces any projects that receive its funding to display the EU flag. It also similar to the logo already used on foreign aid projects, which must display the British flag along with the message "UK aid from the British people".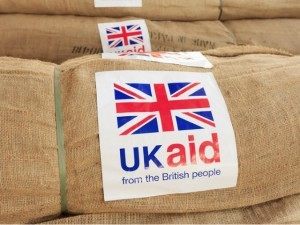 The Treasury says that there are £466bn of new infrastructure projects currently planned, all of which will have to display the new logo.
The scheme has angered Scottish Nationalists, with SNP deputy leader Stewart Hosie calling it a "silly gimmick". He said: "Putting a sticker on projects is a silly gimmick by Danny Alexander and his Tory bosses, which can't cover over the fact that his government at Westminster has slashed infrastructure spending – destroying jobs and delaying economic recovery – including cutting Scotland's capital budget by a quarter.
"Despite this, the Scottish Government is delivering over £11 billion of investment over the three years to 2015-16. Instead of the huge cuts imposed by Danny Alexander and the Tories, people across the UK would prefer more infrastructure investment, and fewer gimmicks."
Meanwhile the TaxPayers' Alliance issued its own response to the logo:
No need to worry, guys, we've fixed it for you. http://t.co/ptkL02GaoH pic.twitter.com/UvYdoilzxq

— TaxPayers' Alliance (@the_tpa) March 2, 2015