The Daily Mail reports: An Israeli man has accused a Chilean border official of defacing his passport with pro-Palestinian words and a rude drawing.
Tal Y'aakobi, from Rosh HaAyin claims the member of staff drew a penis and the phrase 'Viva Palestinia', which translates as 'Long Live Palestine,' on his travel document while he was crossing the border from Argentina during a holiday. See below: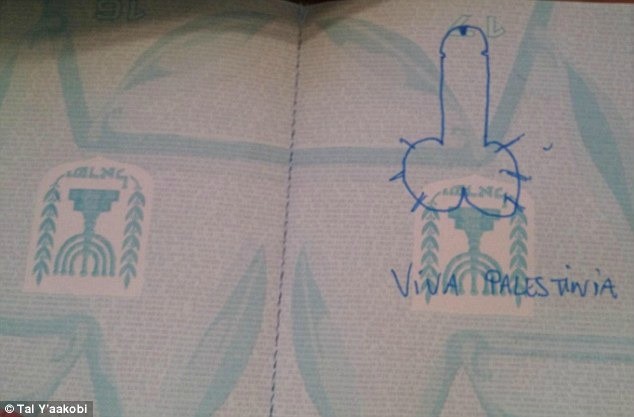 The 25-year-old man alleges that he was held for an hour and a half by hostile staff when trying to cross the border.
He believes that the drawing was written on one of the pages of his passport at this time.  But because the scribble was hidden inside the document, he says that he didn't notice it until four days later.
Y'aakobi was then forced to spend £200 on replacing his passport when he returned to Israel after his holiday.
Read more here.