HAIFA, Israel – A trip to fire-ravaged Haifa, Israel's third largest city, finds entire sections blotted by the soot of the blazes that ravaged the Mount Carmel area the past few days, with hundreds of homes impacted and some housing units completely destroyed.
Sections of the tree and bush-lined slopes that characterize the city's main entrance now feature open areas of coarse woody debris, with wood ash blowing around like blackened snowflakes.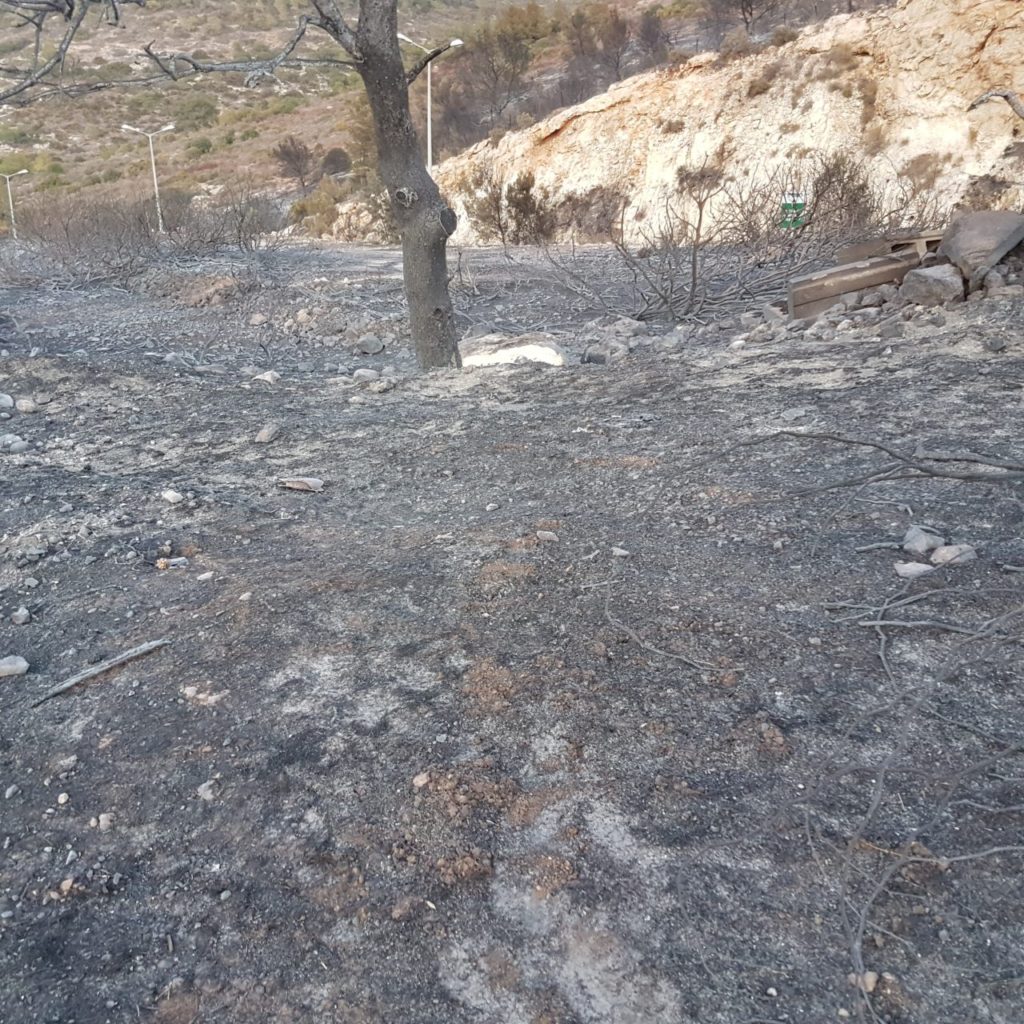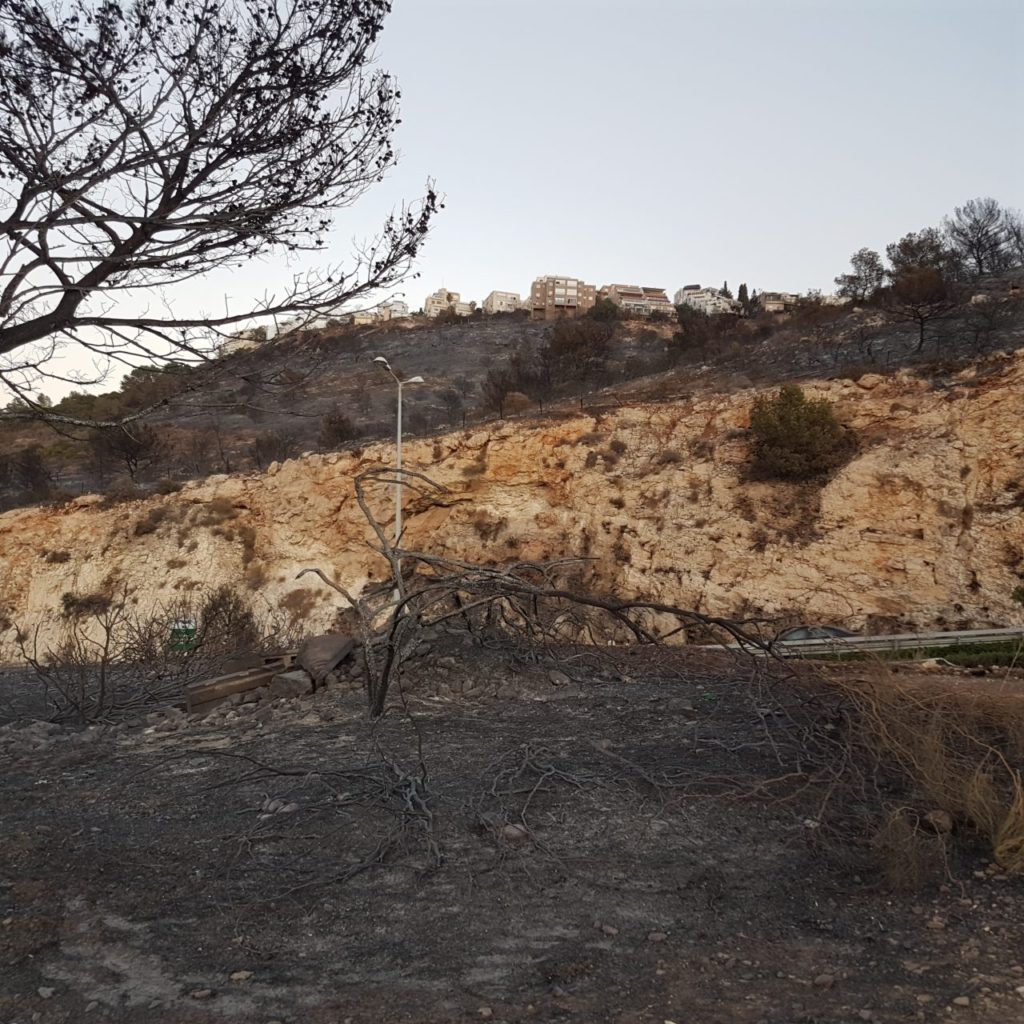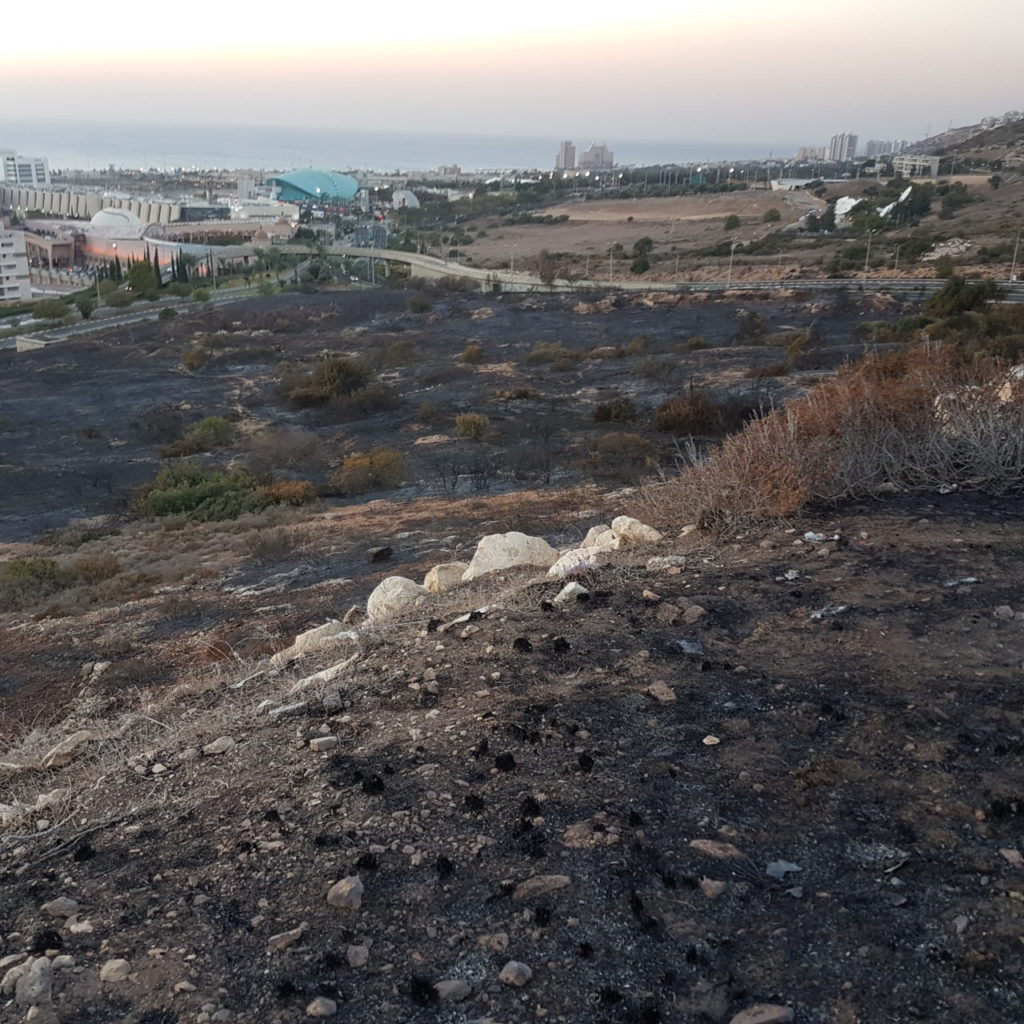 This reporter toured several Haifa neighborhoods, including Romema, a district of about 8,000 located on the northern hills of Mount Carmel. Israeli security forces blocked access to Romema, allowing passage only to local residents and authorized vehicles, including reporters with government-issued press credentials.
Scores of houses and apartment buildings were partially or totally destroyed, with the fires sparring many homes entirely while decimating neighboring buildings.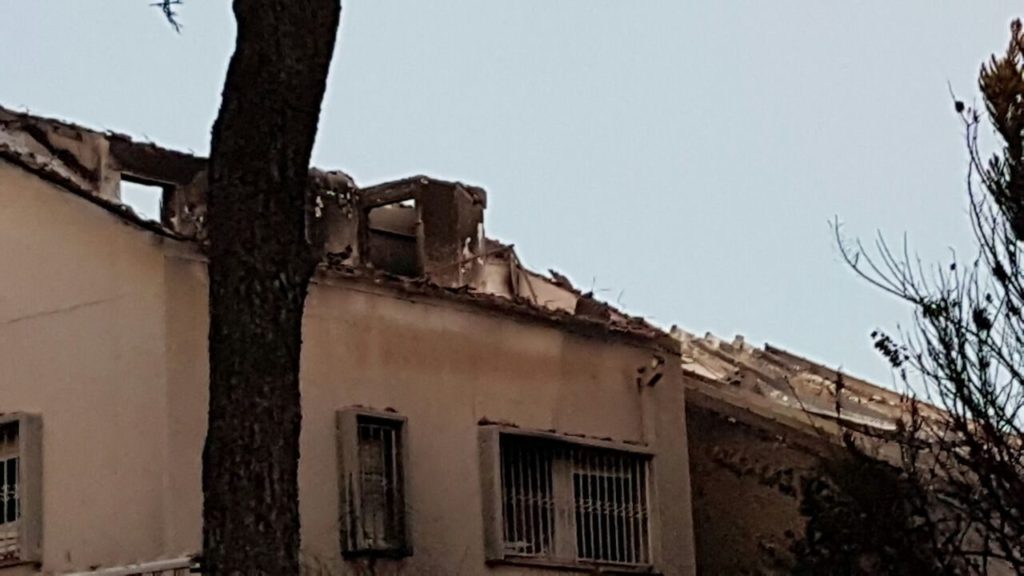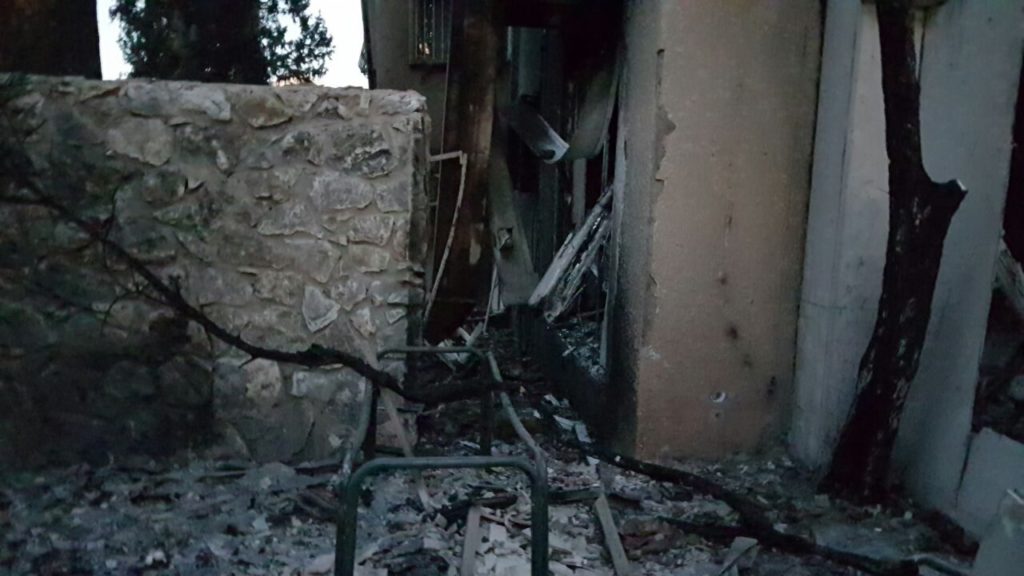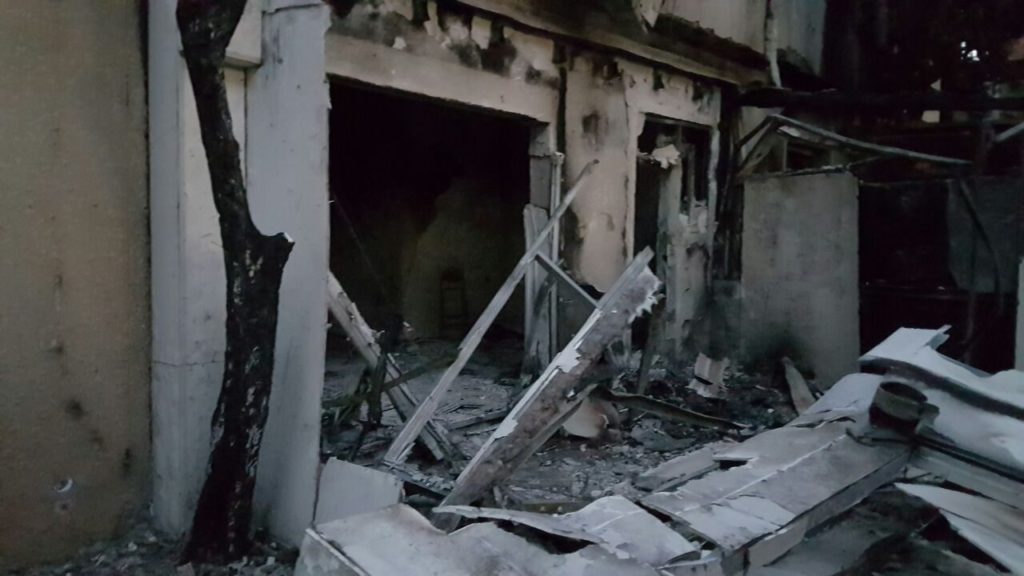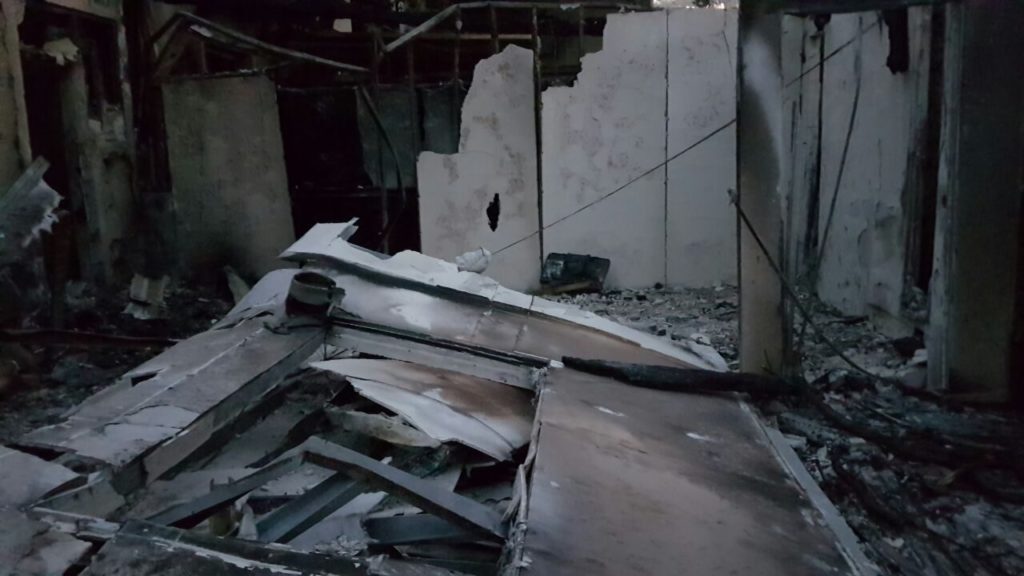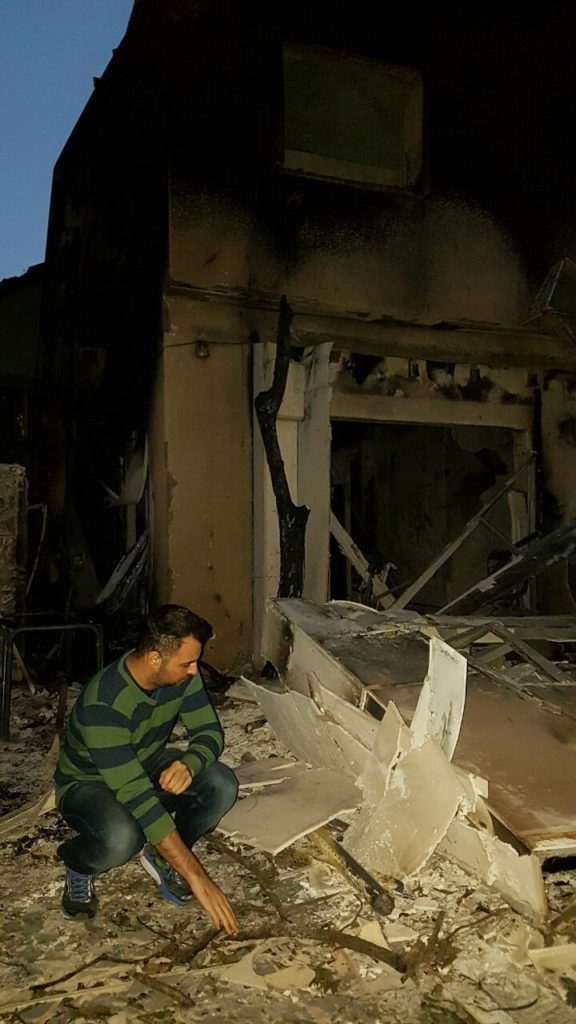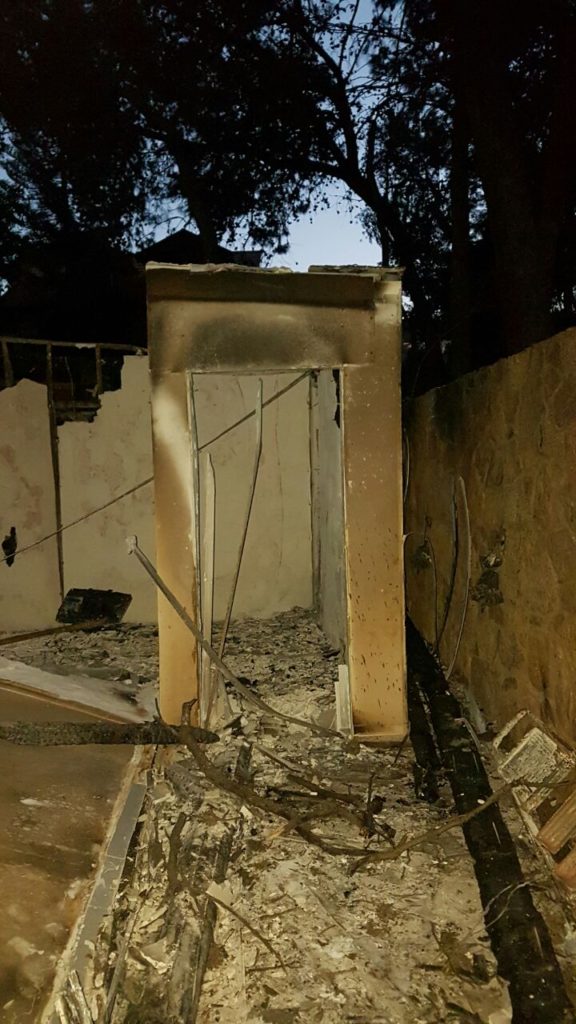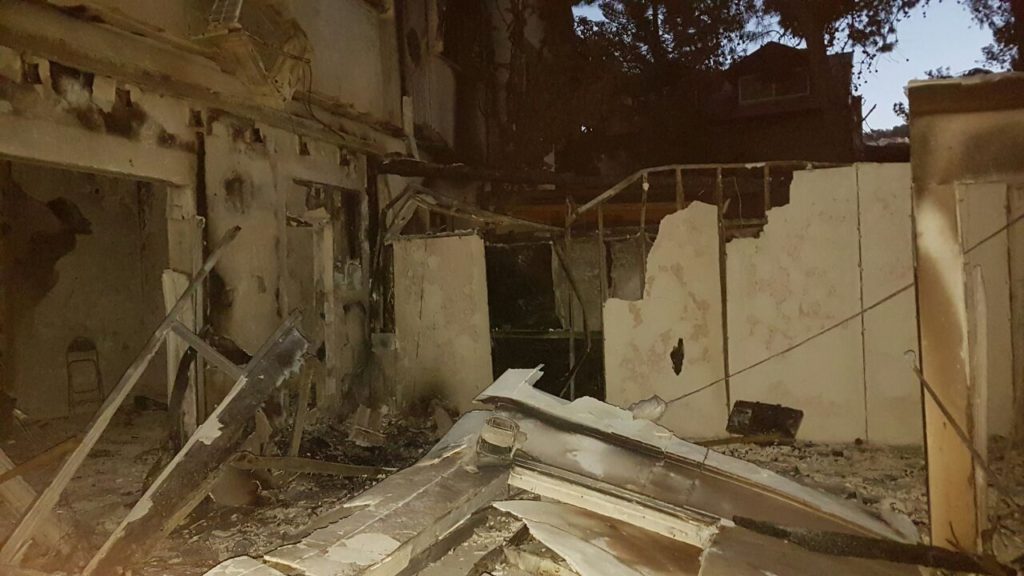 On Friday, authorities here allowed residents to return to Haifa one day after upwards of 70,000 people were evacuated from the city while firefighters, Israeli forces and international planes battled the blazes.
Haifa Mayor Yona Yahav asked Israelis to stay away from Haifa so the city's inhabitants can have the breathing room to return and rebuild.
The Israel Police issued a statement calling on non-locals to keep out of Haifa and other cities impacted by the fires. "It makes it harder for the firefighters to work. The arrival of curious onlookers makes it more difficult to keep traffic routes open to the teams of firefighters, police and security forces," the police statement said.
Most Israelis seemed to be listening to the advice to stay away. There was little traffic in Haifa on Saturday, and only a trickle of people could be found in the city's usually bustling main centers.  Parking was readily available on Sderot Ben Gurion, the main drag leading up to the popular Hanging Gardens of Haifa, also known as the Bahá'í Gardens, a highly unusual phenomenon for a weekend in Haifa.
Uri Chibotaro, a spokesperson for the Haifa Fire Department, told Israel's Channel 2 on Friday there was video evidence proving the blaze started near the main fire depot in the city was an act of arson.
Knesset Member Moshe Kahlon stated in an interview with Israel Radio that the Haifa blazes were an "intentional act of arson."
Minister of Public Security Gilad Erdan stated a massive fire that had ravaged nearby Zichron Ya'acov was also caused by arsonists.
Firefighters, meanwhile, continue battling blazes in some areas of the country, including the West Bank Jewish community of Halamish, which is thought to be the target of a terrorist arson.
In addition to wild fires, it was almost immediately clear the past few days that Israel was most likely dealing with many cases of arson, since the season's dry conditions have not caused similar outbreaks in neighboring Egypt or Jordan, and the Palestinian communities in the West Bank have s been spared.
According to some news reports here, arson may be the cause of least 60 percent of the blazes, with anti-Israel nationalist motives suspected. The Israeli police have already made at least 13 arrests, and Prime Minister Benjamin Netanyahu announced he is looking into the legal proceedings necessary to revoke the residency of anyone caught setting fires.
"A price will be paid for this arson-terrorism," Netanyahu said on Friday, explaining the arsons were being carried out by "elements with great hostility toward Israel."
Aaron Klein is Breitbart's Jerusalem bureau chief and senior investigative reporter. He is a New York Times bestselling author and hosts the popular weekend talk radio program, "Aaron Klein Investigative Radio." Follow him on Twitter @AaronKleinShow. Follow him on Facebook.