The Islamic State organization has continued to disseminate "business as usual" pictures from Mosul as part of a propaganda push against an ongoing campaign by the Iraqi military and the international coalition to liberate the city.
On Friday, the organization distributed pictures of the city's markets buzzing with people, though men only, testifying to the ban IS imposed on the presence of women in public spaces except during designated hours.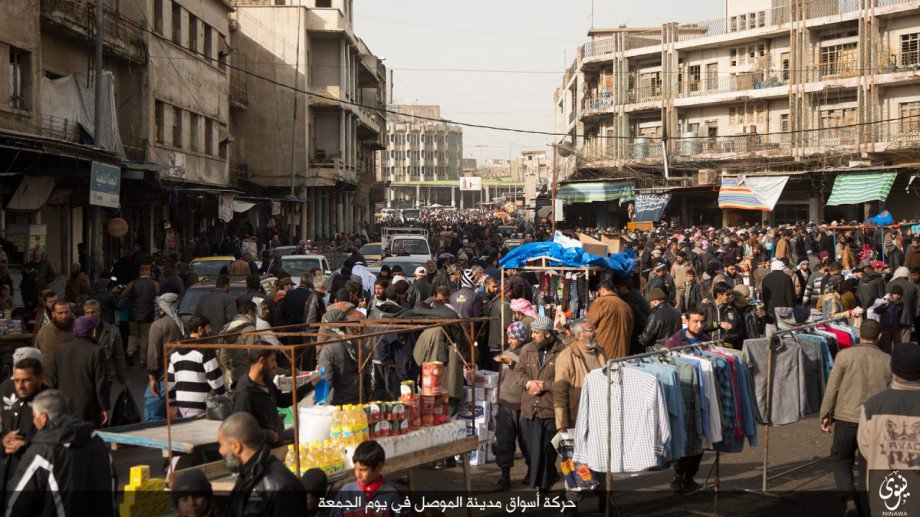 Hibesh policemen were also seen in the pictures. These are IS officials who impose the organization's new regulations, including a ban on installing satellite dishes. According to the captions, they also ensured that all the shoppers go to Friday prayers on time.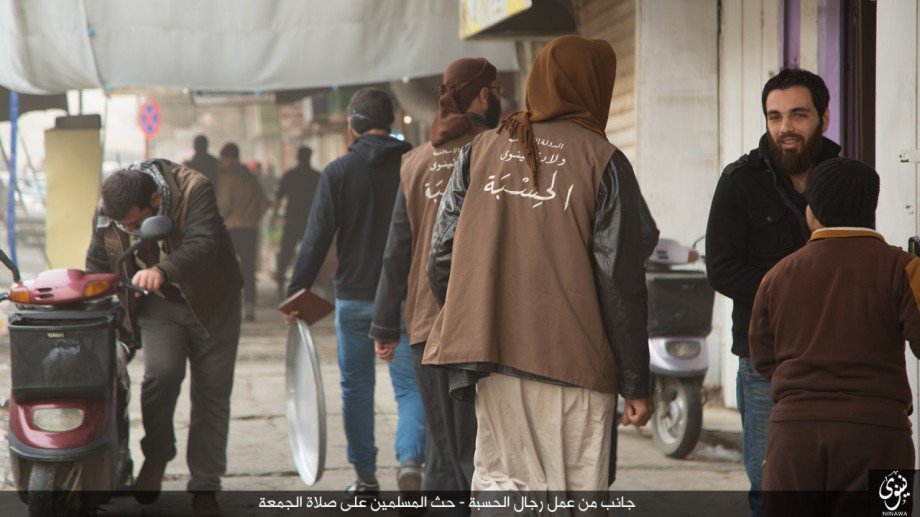 In another publication, IS wardens are seen enforcing Zakat payments (a Sharia-imposed welfare tax), under the headline: "Despite the war, Zakat money is collected and allocated to the poor."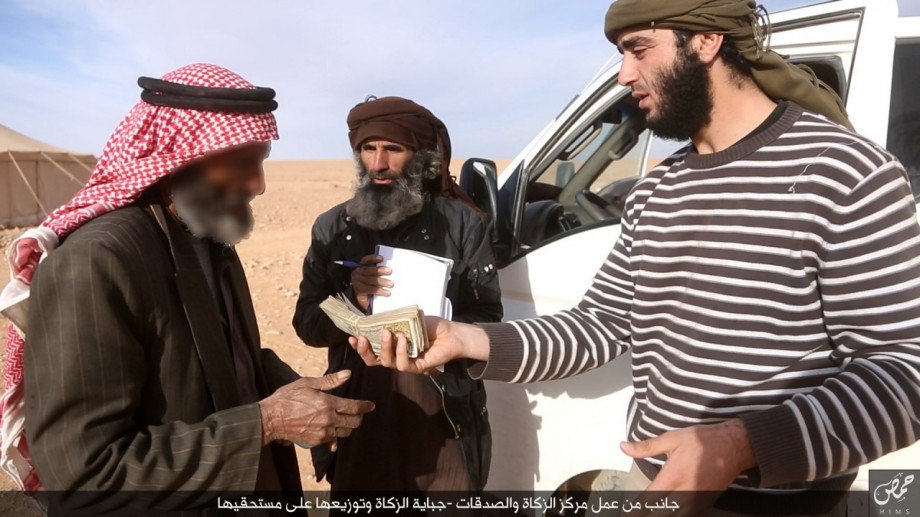 The wardens are seen visiting farmers in the desert area near Homs, which is still partly controlled by IS, to collect the charity money, and in other pictures are seen handing it out to the poor.
In the same vein, IS's propaganda team distributed pictures of a bakery in the Syrian town of Massalameh, in which a child is seen tasting freshly baked goods. The headline read: "Despite the war, Massalmeh's baked goods."