The Islamic State organization has published a video and pictures in which Sinai residents accused of spying for the Egyptian government were seen executed by militants.
The video, if authentic, shows that IS militants are significantly active in some sections of the Egyptian Sinai, despite the stringent campaign of the Egyptian army in the area
In the video, titled "neck chopping," IS militants were seen slashing the throats and shooting men the group says are suspected of passing information to Cairo.  The video has since been removed from YouTube, but still images appear below: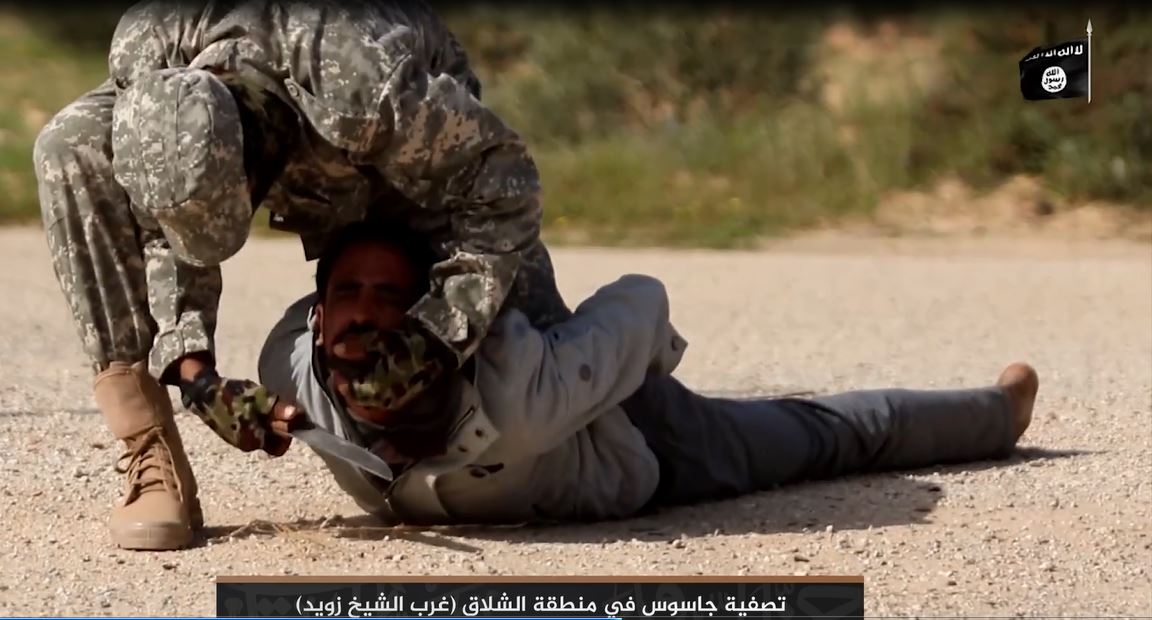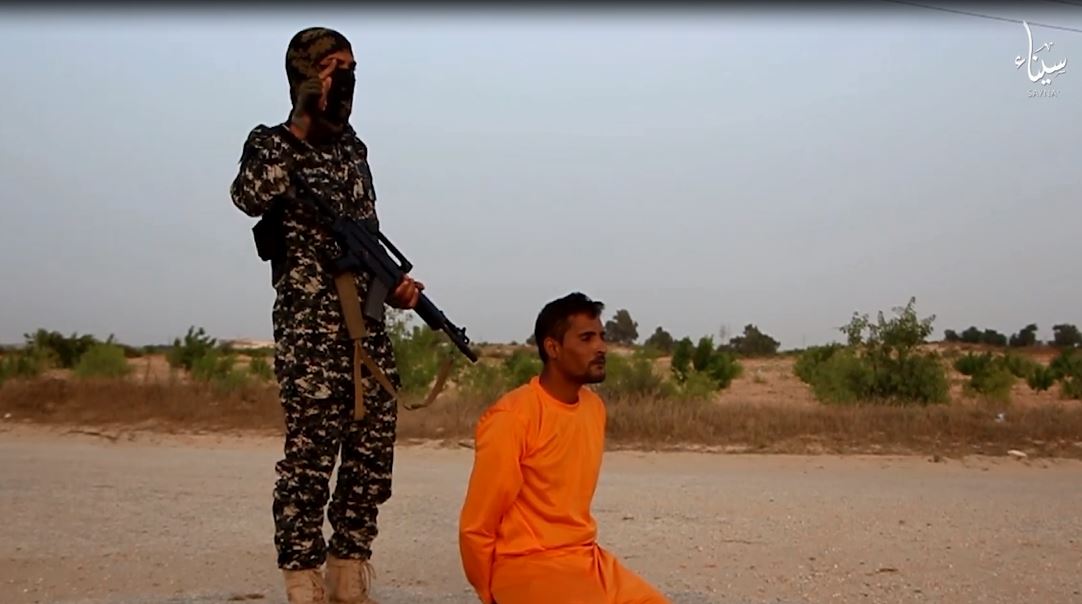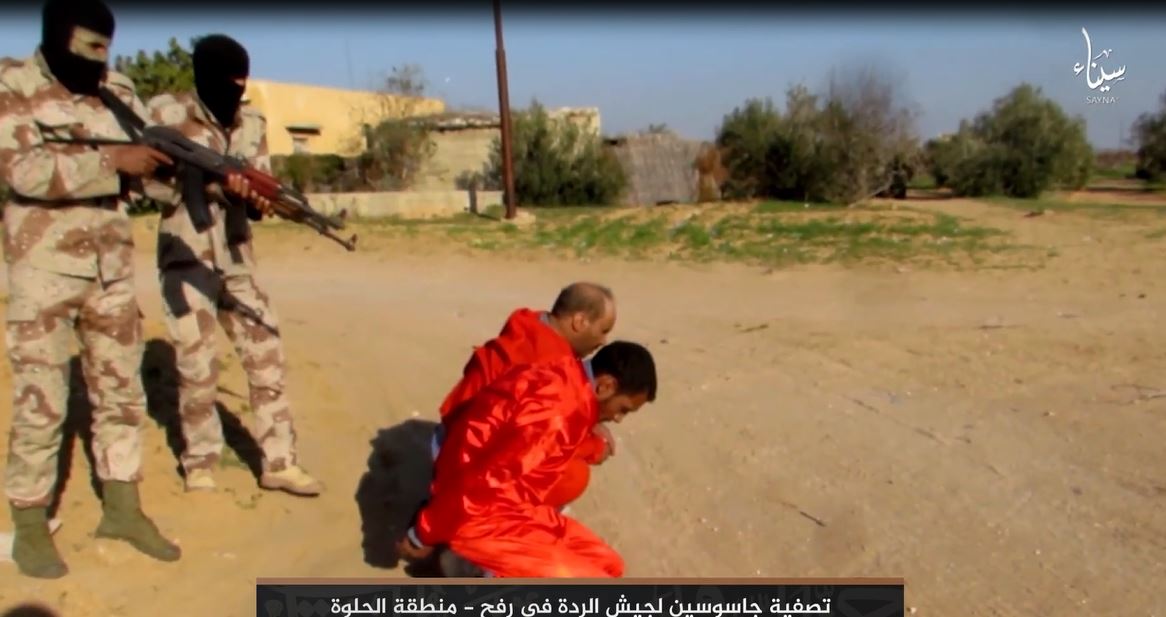 Meanwhile, the IS-owned Aamaq news agency reported an unsubstantiated claim that over the last few days Israeli aircraft launched three raids on IS bases in Sinai, south of the towns of Sheik Zweid and Al Arish in the north of the peninsula.
Abu Baker Almuhajer, a Gaza-based jihadi, told Breitbart Jerusalem that "the government of the tyrant [Abdel Fatah] Sisi is backed by the Zionist air force. Without it, the Egyptian army of nonbelievers would have been defeated much more quickly and resolutely."
"The nonbelieving infidels are significantly inferior to our resolute brothers, the mujahideen," he claimed. "The support of the Zionist enemy can only delay the victory of the Islamic State, but not prevent it."
.