The Islamic State organization has continued its propaganda effort in a seeming attempt to send a message to its enemies that it is undeterred by the military campaign against it.
The organization's propaganda service published pictures showing a peddler in the Iraqi city of Mosul being sentenced for selling cigarettes – a violation of Islamic State laws. A militant was seen reading out the sentencing in front of a crowd of hundreds of bystanders, after which the defendant was flogged.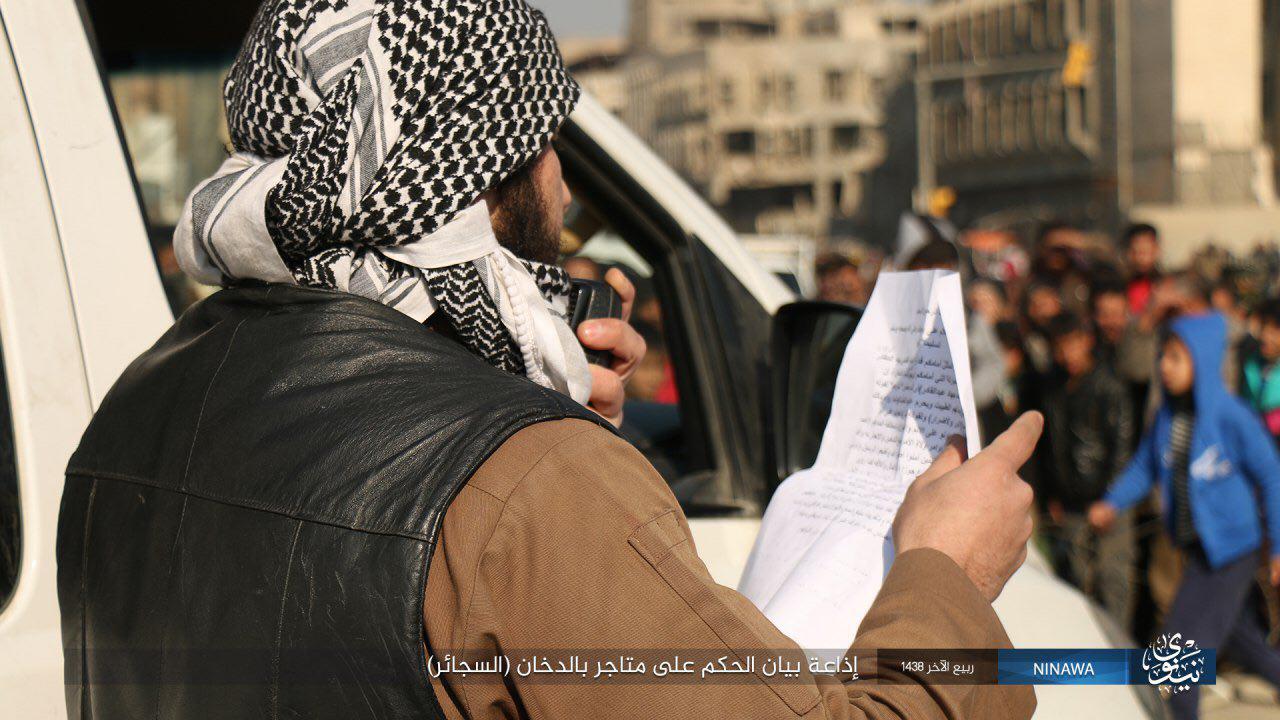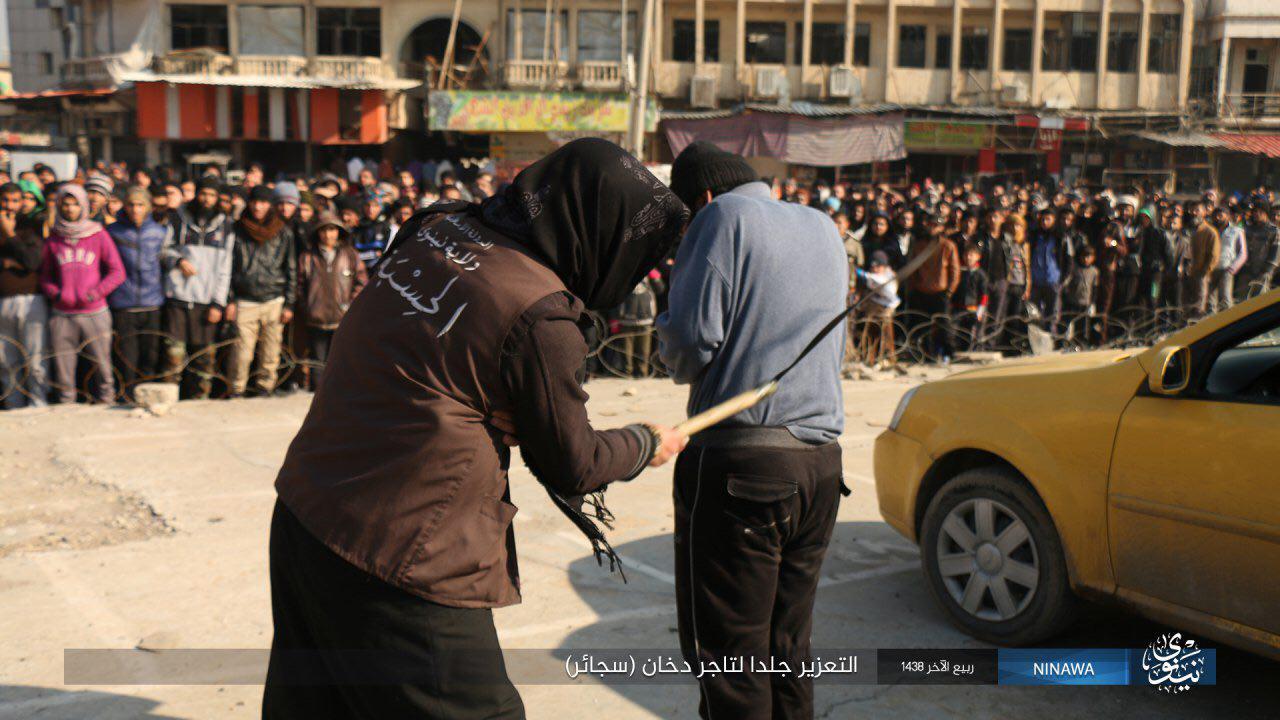 Elsewhere, Islamic State published pictures of fishermen in Mosul against a quaint backdrop, bringing their catch to busy markets.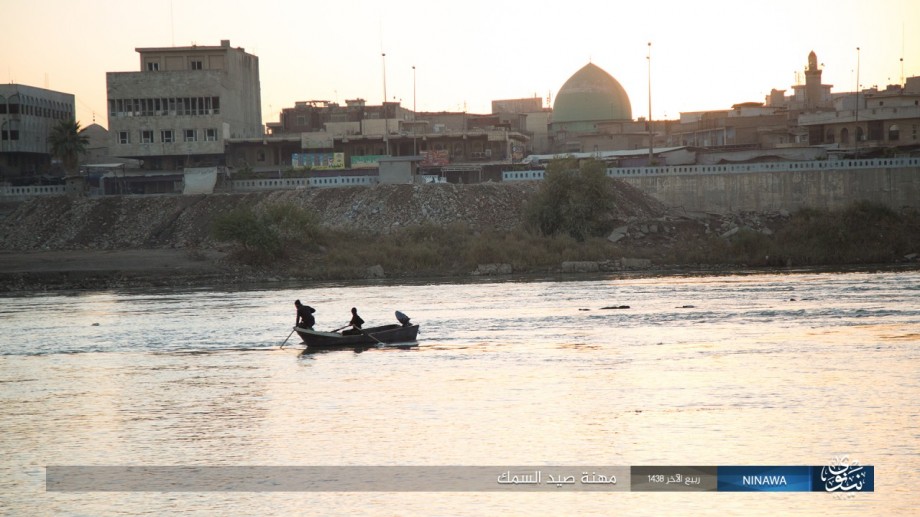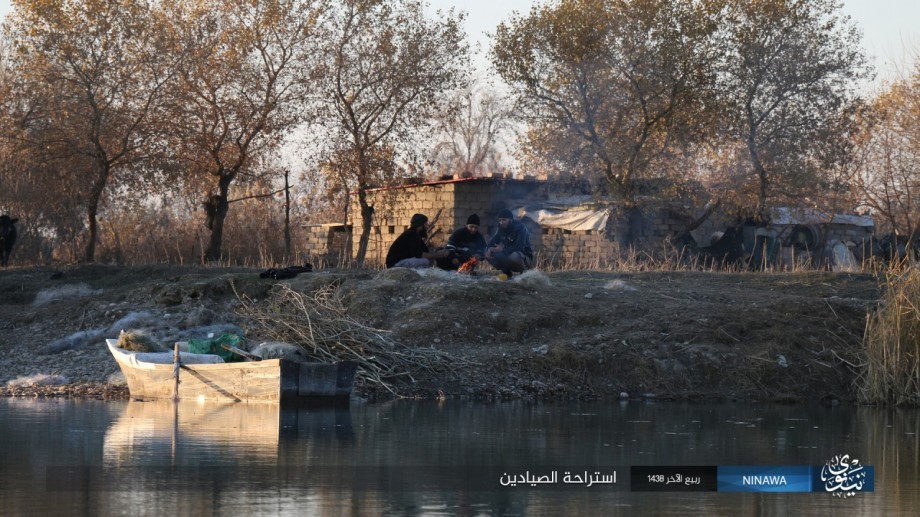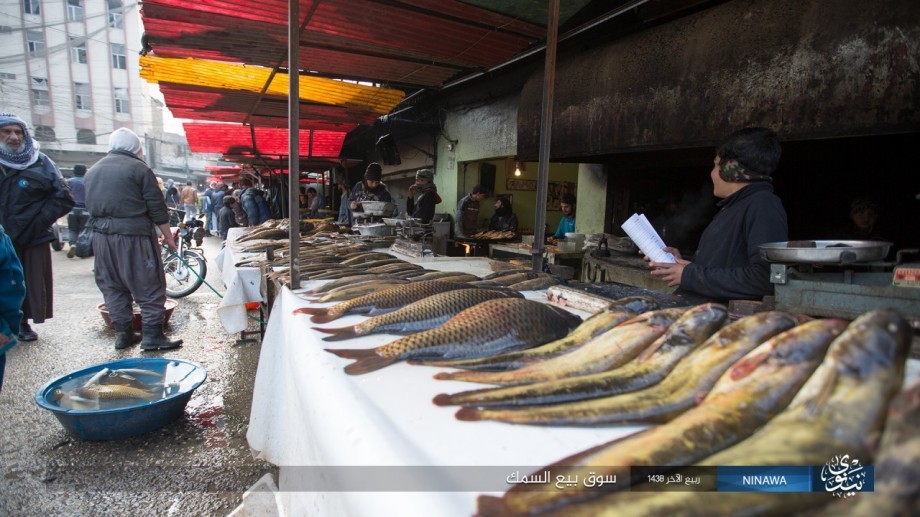 In pictures Islamic State says were taken in Raqqa, the organization's so-called Syrian capital, the city's public parks are seen filled with playing children as well as maintenance workers.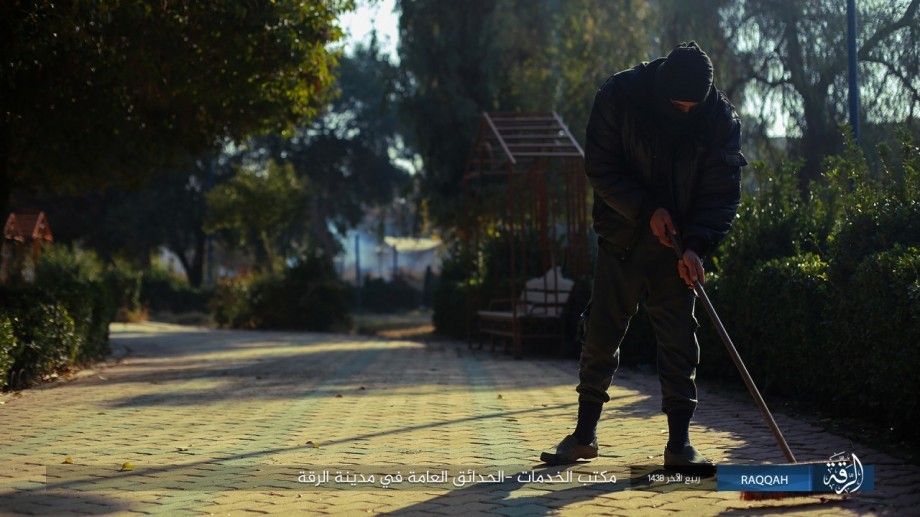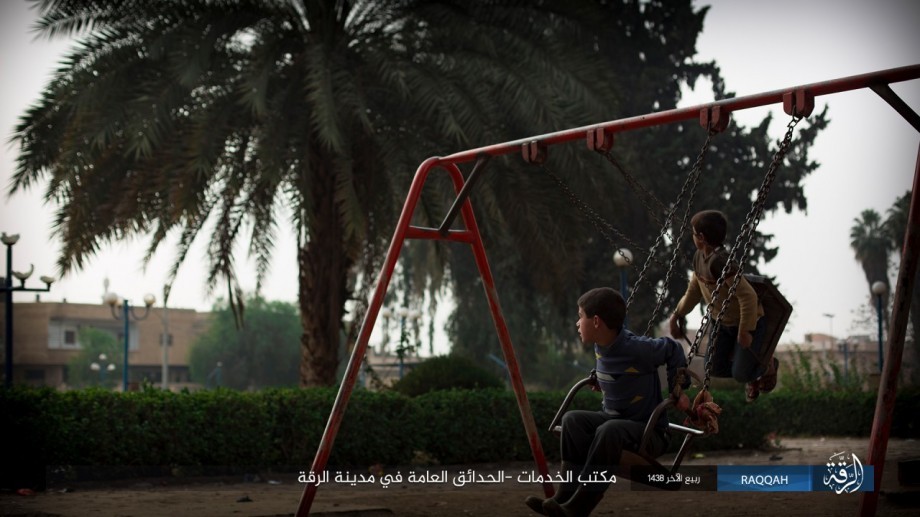 But a degree of psychological warfare was not absent, with pictures showing three US-made drones that were used by the Iraqi army and seized by Islamic State militants in Mosul. The organization claimed that these aircraft were intercepted in battle.