The Islamic State organization's Egyptian affiliate has circulated photos of its new CPR course.
In the photos, disseminated through a messaging forum on the Telegram messaging app, paramedics from the Islamic State Sinai Province (Wilayat Sinai) demonstrate how to treat wounded militants.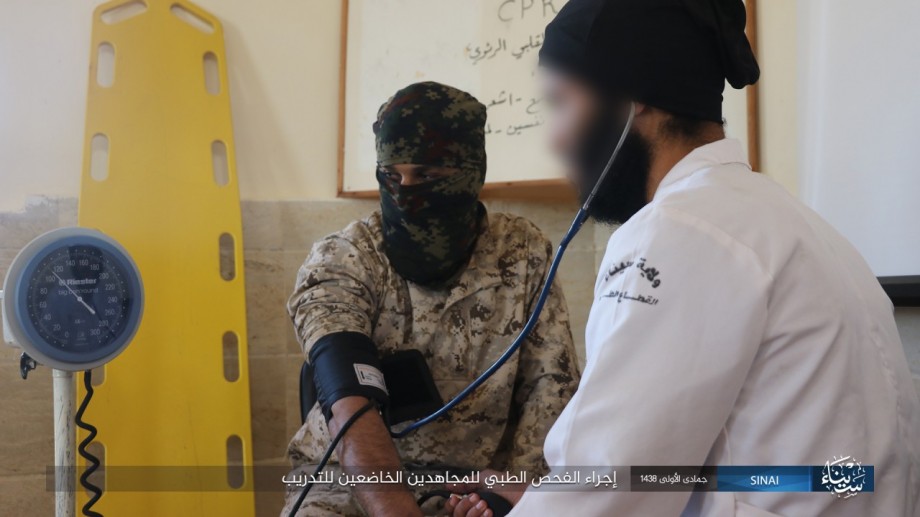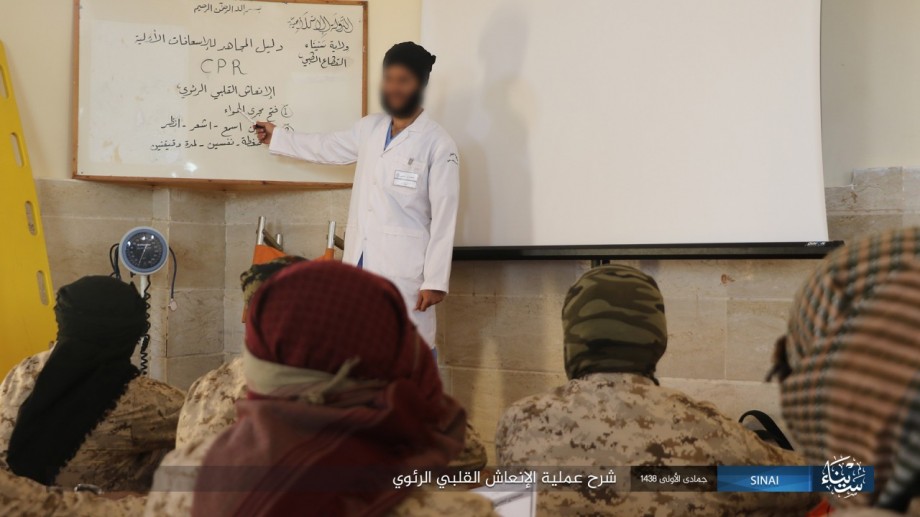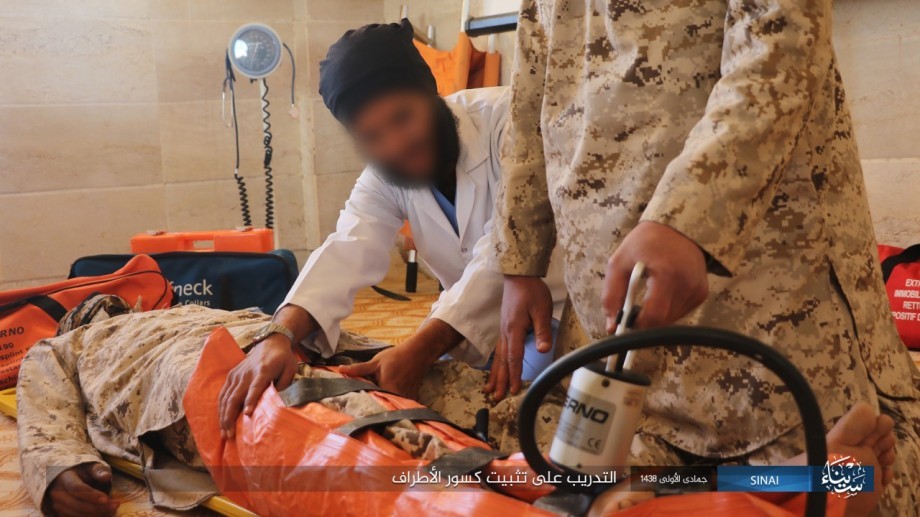 The pictures attest to the organization's distress in the wake of Hamas' reported refusal to allow wounded militants into the Gaza Strip for medical care following pressure from Egypt.
As part of the cooperation between Hamas and Wilayat Sinai, the former allowed the latter's militants to enter its territory in search of cover or medical treatment, while the militants in Egypt helped Hamas bypass Egypt's restrictions on shipments into the Gaza Strip, according to jihadi sources in Gaza allied with IS ideology.
The arrangement came to a screeching end last week when two Wilayat Sinai militants, including a top commander who had been critically injured in clashes with the Egyptian army, succumbed to their wounds after being turned back at the Gaza border, the sources said.
At the same time, a Hamas delegation visited Cairo for the first time since President Abdel Fatah Sisi seized power in 2014. They discussed security arrangements with Egyptian officials, including a coordinated strategy to fend off the jihadist threat.
Hamas' delegation was preceded by a visit of the movement's deputy diplomatic leader Mousa Abu Marzouk and former Prime Minister Ismail Haniyeh. A top Hamas source told Breitbart Jerusalem that Hamas told Egypt they would divulge information yielded from the interrogation of jihadist insurgents, but would not extradite them.