TEL AVIV — The Islamic State has released photos and video purporting to showing women fighting in its ranks.
The video entitled "photos from the inside" showed women firing their rifles in combat in Syria. The global terrorist organization didn't include any information specifying where the alleged battle involving the women took place. Little territory remains in IS hands, mainly in the Hama governate and in limited areas near Aleppo and the border region with Israel.
The IS video glorified the contributions of the women, referring to them as pure warriors fighting to defend Islam.
"These women warriors are taking revenge for their faith and their imprisoned sisters," said the narration in the video.
The clip also said that a new age had arrived of conquest with the participation of women.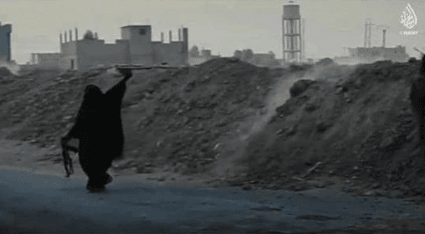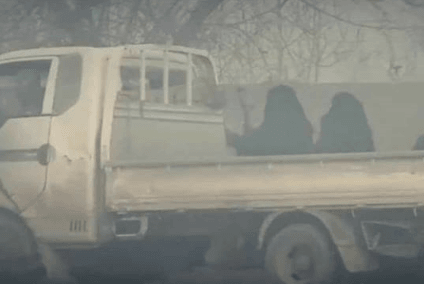 IS members in the video swore to continue seeking revenge for the deaths of all the jihadist organization's female followers who have been killed or arrested. The video also said that the fighters were both Syrian women and immigrants, implying some came from outside of Syria.
But even as the organization seemed to be allowing and promoting women to fight on the front lines along with the men, a report from the Syrian Observatory for Human Rights claimed that IS has stoned to death a woman suspected of prostitution, meaning she had sexual relations outside the framework of marriage.
Photos obtained by the Syrian Observatory for Human Rights showed members of the IS-affiliated Khalid Bin Waleed militia active in the triangle border region between Israel, Jordan and Syria executing the woman, who was the wife of an IS fighter who fled the organization and the region under its control in the Daraa governate in southern Syria.
The woman died after hours of being publicly stoned.
Following the release of the imagery, a woman reportedly wearing a black burqa stabbed a sleeping man in the neck in Melbourne, Australia, with police describing the incident as an Islamic State-inspired terrorist attack.