The Islamic State has published pictures of a newly opened, state-of-the-art snack factory in Raqqa, its self-declared capital in Syria. 
Pictures of modern assembly lines, where snacks are being produced and packaged for the benefit of the so-called caliphate's children, have been flaunted across the terrorist group's propaganda platforms.
The snacks look strikingly similar to Bamba, one of the leading Israeli-produced snack foods.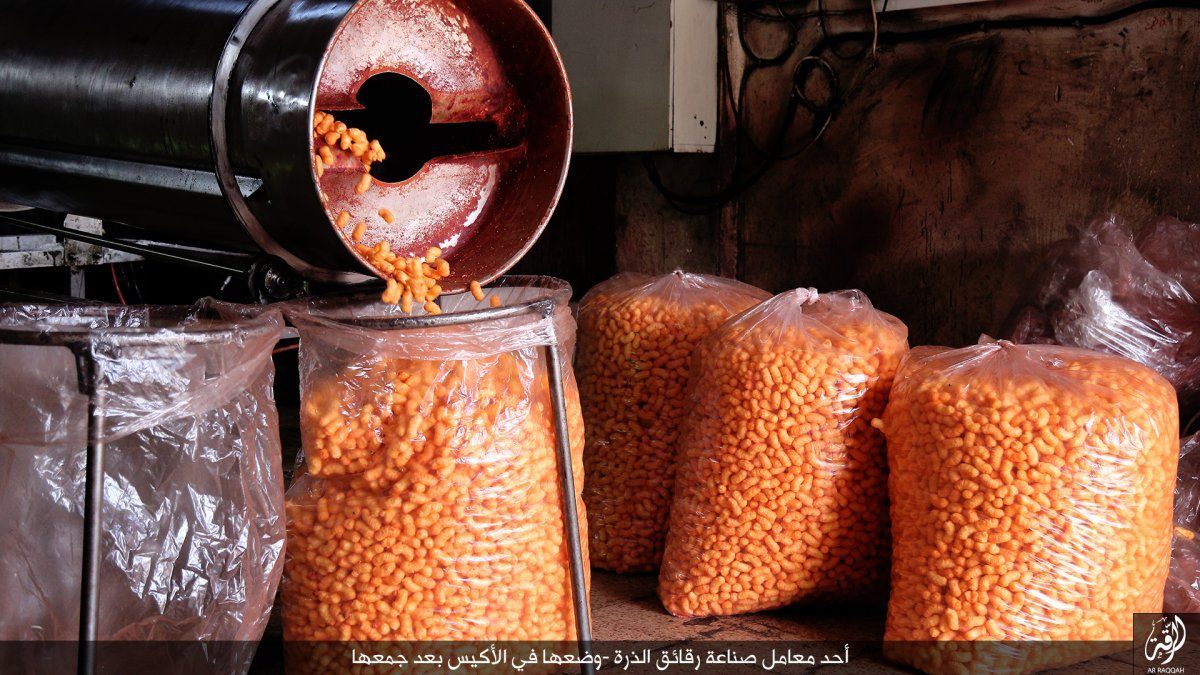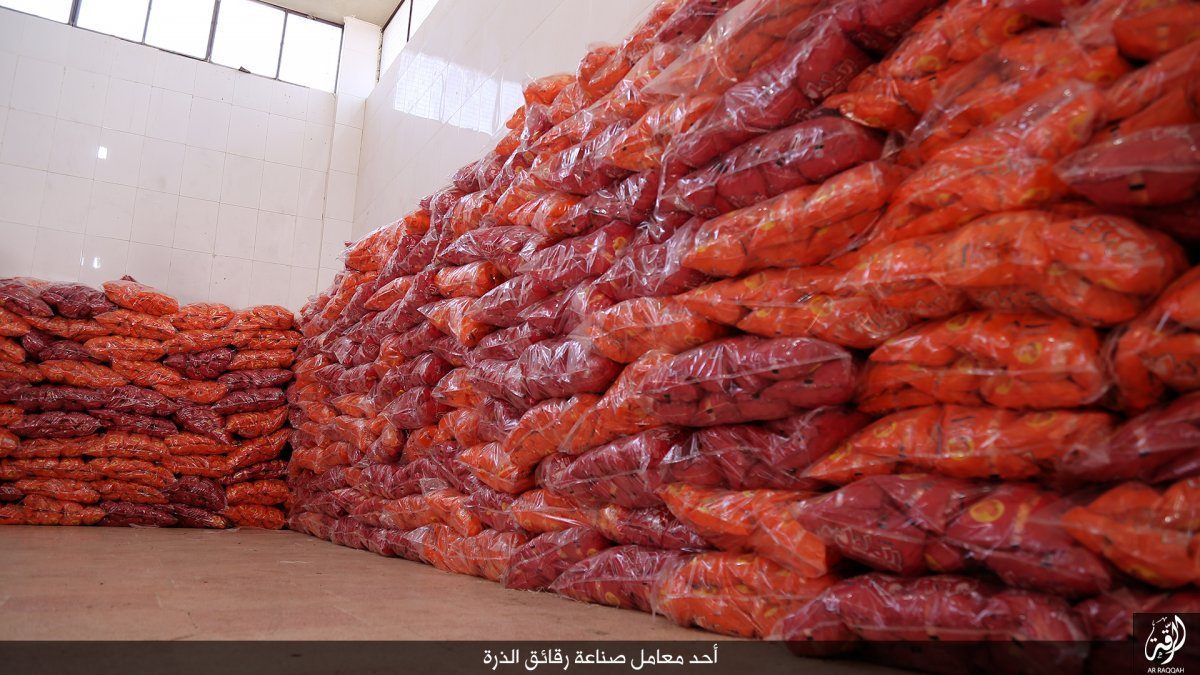 Meanwhile, the organization also published pictures of its health inspectors detaining suspected smugglers of expired foodstuffs near a market in Iraq's Samarra region. In some of the pictures, the inspectors are seen holding the products bearing expired sell-by dates.
The suspects are likely to be indicted but, as a prelude to their trial, they were whipped in public while their merchandise was set ablaze, the IS photos show.