Voters in California's 33rd congressional district head will decide Tuesday which of an enormous field of 18 contenders will succeed retiring Rep. Henry Waxman (D-CA) after 40 years in the House. Poll data is scarce, but all signs point to a close race, with a handful of candidates bunched near the top and the rest hoping for a lucky break. Turnout is expected to be low, making it harder to predict what happens when Hollywood goes to vote.
This is only the second congressional race to be contested under California's "jungle" primary system, in which all candidates compete in a common, open primary and the top two vote recipients, regardless of party, advance to the general election in November. It is possible, given that there will be ten Democrats on the ballot, that the top two finishers will be a Republican and an independent. Yet several other outcomes are possible in CA-33.
Who knows–we could see a dramatic Hollywood finish. Here is how Breitbart California handicaps the race.
***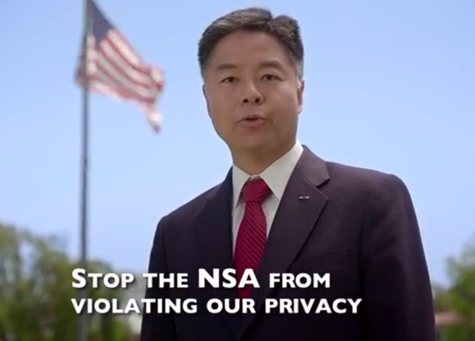 1. Ted Lieu (D) – "The Party Man" 
Odds: 5-to-2 
Strength: Party backing 
Weakness: Caution 
State Sen. Lieu is attempting to fulfill the old adage, "slow and steady wins the race." He has the official backing of the state party and many local Democrat organizations, but his campaign style has been plodding and conventional. He benefits from name recognition and political experience, and enters the June 3 primary as the slim favorite.
***
2. Marianne Williamson (I) – "The Guru" 
Odds: 3-to-1 
Strength: Activists 
Weakness: Novelty 
Author and spiritual adviser Williamson has run a leftist grassroots campaign that has attracted an energetic activist group. She has enjoyed celebrity endorsements and "earned media," and her ground game is the most visible in the district. She is new to the nuts and bolts of policy, and remains unknown to many voters.
***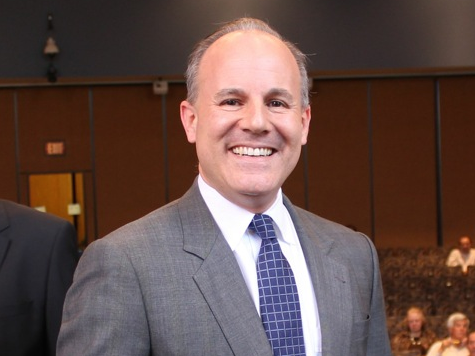 3. Elan Carr (R) – "The Republican" 
Odds: 5-to-1 
Strength: Advertising 
Weakness: Ground Game 
A prosecutor with a flair for foreign policy, Carr stole a march on his opponents by running the race's first television ads. His strategy is to unify the Republican vote while splitting the Democrats. Yet he has struggled to motivate the party base–such as it is in the 33rd–and has few visible yard signs or posters.
***
4. Matt Miller (D) – "The Radio Guy" 
Odds: 7-to-1 
Strength: Media endorsements 
Weakness: Demeanor 
Miller won the coveted Los Angeles Times endorsement, and is running an effective TV ad campaign. Yet he is underwhelming in person, and his political posture suggests that he favors the sort of partisan approach to Washington that seems to have fallen out of favor among primary voters this season. 
***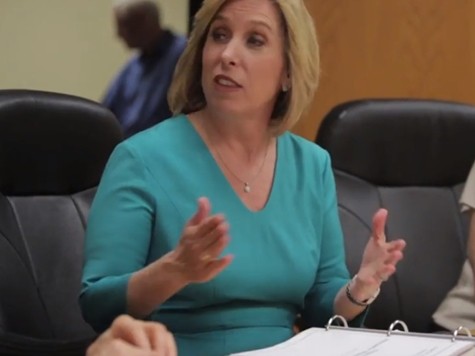 5. Wendy Greuel (D) – "The Women's Vote" 
Odds: 10-to-1 
Strength: Name recognition 
Weakness: Issues 
Wendy Greuel, the former Los Angeles city controller, is familiar to voters as one of the candidates for mayor in 2013. She has cornered Democrats' "War on Women" themes and LGBT issues, and has positioned herself as Waxman's natural political successor. However, voters seem to be focused on other issues.
***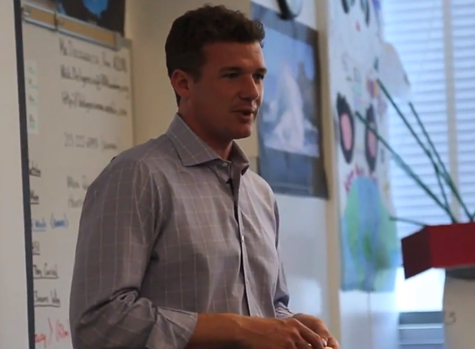 Others to watch:
Public defender David Kanuth (above) has raised nearly $1 million, which may help him stage a late surprise. Republican Lily Gilani could take enough of the GOP vote to deny Carr. For now, the 18-candidate field is largely a five- or even a three-person race. 
But this is Hollywood, and anything is possible.