Britain's largest bakery chain has become the latest target of online pranksters after they figured out that Google search results were pulling a logo from the spoof 'Uncyclopaedia' website.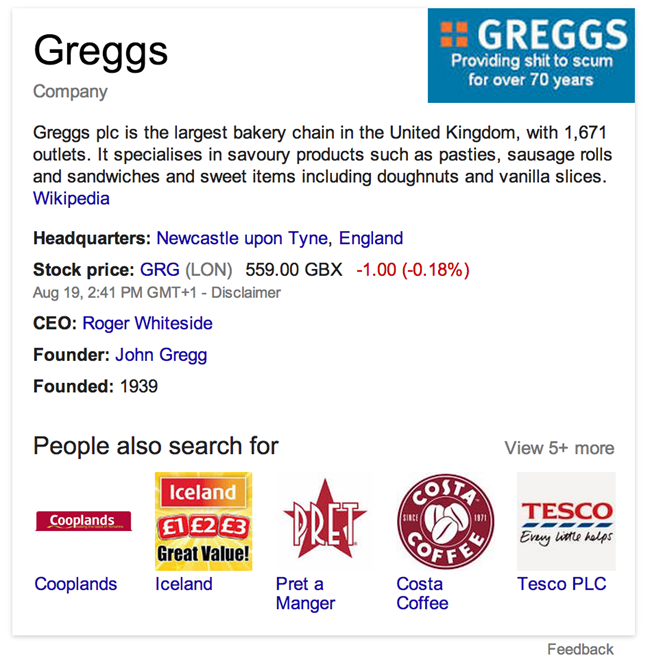 Greggs, which is known for its piping hot sausage rolls and pasties, which are perhaps less than Michelin-starred, had its logo replaced today by one that read: "Greggs: Providing shit to scum for over 70 years".
At least the cyber-vandals had their facts straight. Greggs was founded 75 years ago, and is now publicly traded and has a revenue of over £750m per year.
The chain is known for catering to lower to middle class households, with their prices aimed at the lower budget end of the market. Regardless, their sausage rolls are wholly endorsed by Breitbart London.