With the Conservative Party returning to power free from the shackles of coalition, people will be wondering just what sort of direction they will take.
We present the best of worst new appointments in David Cameron's cabinet and assess them on just how "sound" they actually are.
SOUND
Rob Halfon – Deputy Chairman of the Conservative Party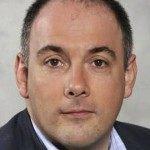 Halfon started out in politics when he was a student at Exeter University by taking the left-wing National Union of Students to the European Court of Human Rights, challenging compulsory membership.
Served as political director for Conservative Friends of Israel before finally winning election to parliament on the third attempt.
After entering parliament he founded a campaign for lower fuel tax that saw him win the Spectator's Campaigner of the Year award in 2013.
He has also called for tax cuts as an alternative to raising the minimum wage.
Priti Patel – Employment Minister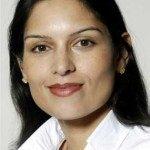 Patel has established herself as a leading figure on the Tory right and has even been described as a "modern-day Norman Tebbit".
Between 1995 and 1997, she headed the press office of the Referendum Party, which called for an EU referendum before anyone had heard of UKIP.
She also has a strong record against plain packaging for cigarettes, even voting to repeal the ban on smoking in public places. She has also supported a campaign to cut alcohol duty.
Patel has also expressed her support for the death penalty.
John Whittingdale – Culture Secretary
To get a proper idea of Whittingdale's soundness, see our coverage yesterday. It's fair to say he does not like the BBC.
Sajid Javid – Business Secretary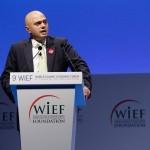 Finally, a Business Secretary who, unlike his predecessor, actually seems to like business.
Like Rob Halfon, Javid began his political career as a student, when he campaigned against Britain joining the European Exchange Rate Menchanism – the precursor to the Euro. He stanchly pro-free market saying that the City represents "some of the best bits of capitalism".
Despite his Muslim background, the Jewish Chronicle reports him saying that "if he had to leave Britain to live in the Middle East, then he would choose Israel as home. Only there, he said, would his children feel the "warm embrace of freedom and liberty.""
He also believes we should "recognise that Christianity is the religion of our country".
Also, see this tweet from earlier today:
This has just come over from my old @Dcms office – ready to go on the wall @bisgovuk pic.twitter.com/hZCAHnW5iG

— Sajid Javid (@sajidjavid) May 12, 2015
Michael Gove – Justice Secretary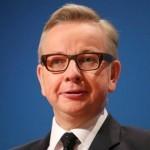 Michael Gove has been put in charge of the government's attempts to ditch the hated Human Rights Act, something which alone qualifies him to appear on this list.
UNSOUND
Anna Soubry – Minister for Small Business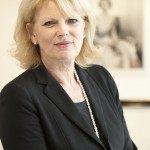 It's fair to Soubry is not on the Tory right. Or even on the right full stop. In the 1980s she briefly defected to the Social Democrat Party but eventually returned to the Conservatives, although some may argue her views stayed rooted to her old party.
She drew mockery when she supported plain packaging for cigarettes, saying she herself took up smoking as a teenager because of attractive packaging.
She also vigorously supported Nick Clegg's plan to abolish the House of Lords during the last parliament, something that put her at odds with the majority of her backbench colleagues.
Perhaps the thing that will most annoy readers, however, is the fact she she accused UKIP of "xenophobia" in its opposition to mass immigration and said the some people opposed to immigration are "frankly racists". She has also said David Cameron was creating "false fear" in his plans to curb EU migration, accusing him of "pandering" to UKIP voters.
Oliver Letwin – Chancellor of the Duchy of Lancaster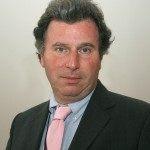 As one of the key thinkers behind the Tory modernisation programme, Letwin is the mastermind behind the Conservative Party's 2010 manifesto, which famously saw them fail to win a majority over Gordon Brown.
As James Delingpole puts it: "From gay marriage to green energy, from defence cuts to ring-fenced overseas aid, Letwin is the reason so many Conservatives loathe and despise the Cameron Conservative party."
OUTSIDE THE CABINET
Special mention also goes to these junior ministers:
SOUND
Andrea Leadsom – Minister of State at the Department for Energy and Climate Change
A new minister in the Department for Energy and Climate change who is passionately anti-wind farm.
Caroline Dinenage – Equalities Minister
Listed as sound for no other reason than the fact her appointment has annoyed all the right people. She is Equalities Minister despite voting against gay marriage, and the left are predictably furious! Perhaps a suitably conservative Prime Minister would go a step further and just abolish the position entirely.
UNSOUND
Nick Boles – Minister of State for Skills and Equalities
See Oliver Letwin
Robert Buckland – Solicitor General
Vice-President of the Conservative Europe Group, a group of pro-EU Tories.