LONDON – Forecasters predict temperatures could reach above normal for the first week of Wimbledon.
Hotter weather next week with parts of southern Britain likely to reach around 30 °C http://t.co/GHqbNwiU4P pic.twitter.com/DM8j4YbTlh

— Met Office (@metoffice) June 25, 2015
The Met Office said the heat will "build across Iberia [Portugal, Spain, France] later this weekend and spread northwards across France." Temperatures on the peninsula will reach over 40C/104F, but the UK will reach between 30-35C/86-95F.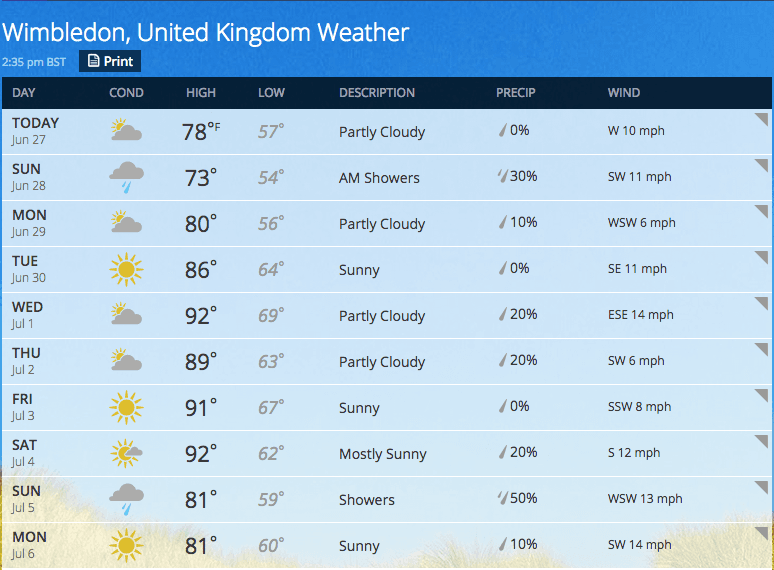 "It's worth saying that there is some uncertainty about how much of the hot weather from the continent will reach us, and it may only last a couple of days before temperatures drop a little," said a Met Office spokesman. "As is traditional with hot weather in the UK in the summer it may end with thunderstorms."
Tuesday will be the hottest day of the year, but the heat could get worse before tennis players and spectators receive any relief.
"Heat will be a significant factor as the week progresses with the highest temperatures of the year expected by Tuesday," explained AccuWeather Meteorologist Eric Leister. "Then, it will be even warmer on Wednesday and Thursday."