Family of the accused Leytonstone stabber, Muhaydin Mire, allege he complained about 'seeing demons', prompting them to warn police about his 'mental health problems' six weeks before he slashed a man's neck in an East London tube station.
Speaking to Channel 4 News last night, the brother of the suspect, Mohamed Mire, confirmed that Muhaydin had moved to the UK from Somalia when he was 12 and had been working as an Uber taxi driver until recently.
The brother said that Muhayadin had fallen in with the "wrong people" as a teenager and smoking cannabis had exacerbated underlying mental health problems, leading to him spending months in a mental health hospital in 2007.
Last night Breitbart London travelled to the suspect's residence at the time of the attack, where a neighbour said that a drug dealer lived in the same block of flats.
"There's a lot of people going in and out of that block. Someone's doing business in that block" said a woman living in the neighbouring building, claiming a resident was selling "something they shouldn't be".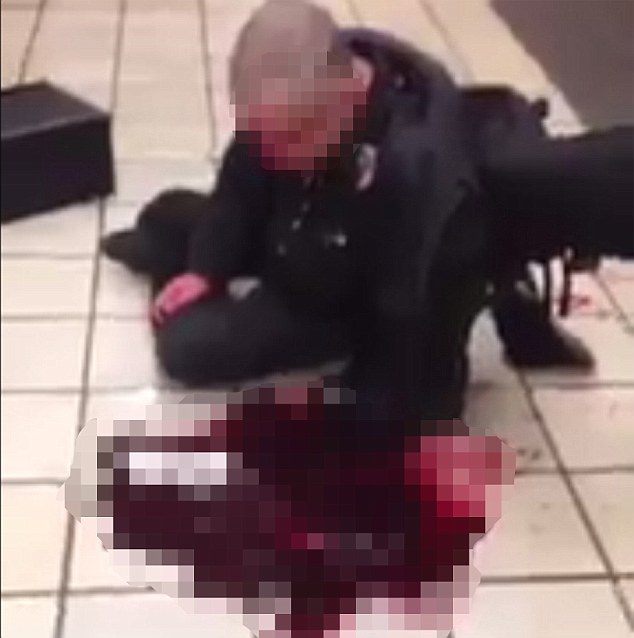 The problems had recently restarted and Mohamed said his brother "went a bit crazy" and "started calling me and talking funny".
The family had told police that they wanted Muhayadin sectioned under the Mental Health Act before the attack, but the police had said they "could not help him because they said he's no harm to people and he's no harm to himself".
The Met confirmed in a statement they were contacted by a family member about three weeks ago, however, "there was no mention of radicalisation; the conversation related entirely to health related issues and the family were therefore correctly referred to health services for help," they said.
Yesterday Muhayadin, 29, was charged with the attempted murder of a 56-year-old man with prosecutors saying the alleged offence fell "under the definition of terrorism".
Muhayadin is alleged to have shouted "This is for Syria" and "This is for my brothers in Syria" after the attack on Saturday night at Leytonstone station in east London.
Westminster magistrates' court heard yesterday that he allegedly brandished a knife in front of passengers and caused a 12cm wound to the neck of one of his victims.