BOSTON—UFC lightweight Ross Pearson says Brits like to brawl.
"The culture of the way we are in Britain," he reasons for why British mixed-martial artists throw bombs instead of guys down. "We're working class people. We're hard working, grinding. And we get down."
Much like Mexican boxers, British cage fighters own a reputation for putting on entertaining scraps. Dan Hardy, Paul Daley, Pearson, and a number of other Brits never quite ranked among the best fighters but they often delivered—and continue to deliver in the case of Pearson and Daley—the best fights.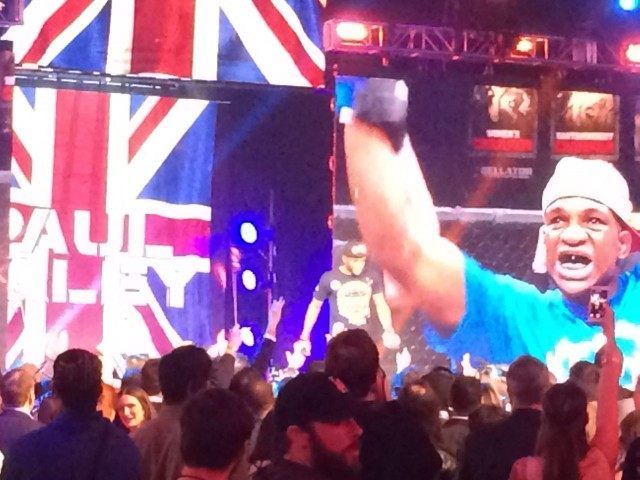 "We most definitely like to fight more than Americans," Daley told Breitbart Sports last year. "That's for sure. Americans seem to see everything more as a sport. We take offense to it. If you want to fight us, then you have to be prepared to really fight."
Pearson agrees.
"We just like a fight," he tells Breitbart Sports. "I'm not in the first generation of British fighters to feel this way. It's just history. It's just the way we are. We like to fight."
The 18-9 Sunderland native takes on the 18-4 Brazilian Francisco Rinaldo this Sunday at UFC Fight Night in Boston, Massachusetts. He admits to Breitbart Sports that he views himself as an entertainer and takes pride in putting on a good show. "I want to get into it," he says of his attitude in the octagon. "I want to get involved in a fight."
It takes two to tango—and fight. So, opponents, whether jiu jitsu specialists from Brazil or wrestlers from America, don't always cooperate.
But they do, occasionally, cooperate outside of British bars. The Ultimate Fighter winner suggests that the ease of finding a pugilistic partner after last call stands as a reason that his fellow countrymen eagerly engage in toe-to-toe affairs in the cage.
"It's what we do after hours when the bars close," he divulges. "There's no girls to go home with. So, we look for guys to have a fight with. That's called an entertaining night."