BERLIN (AP) – At least two people have died as high winds knocked down trees, left homes without electricity and caused widespread travel chaos across much of Central Europe.
Czech public television reported that two people were killed Sunday when they were hit by falling trees. In Berlin, a man was severely injured by roof tiles falling from a building.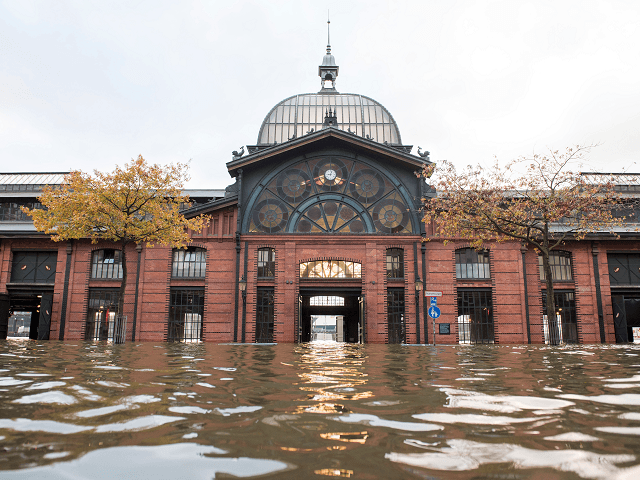 Storm Herwart, whose wind gusts reached 180 kph (112 mph), caused blackouts in hundreds of thousands of homes in the Czech Republic.
Train connections in several German northern states were shut down, including links to and from Berlin, because of the danger from branches on the tracks. Germany rail company Deutsche Bahn opened stationary trains to travelers left stranded by cancellations.
In Hamburg, the Elbe river flooded a parking garage and several streets.